Baby showers are a great way to celebrate the upcoming birth of a new family member! The first step in organizing your upcoming baby shower is to decide on the baby shower's style.
You might have a certain motif in mind, such as a yellow and blue nautical theme nursery. 
As a result, you may begin developing creative baby shower recipe ideas to go with your chosen theme.
However, if you are lacking in style ideas, we have put together a list of simple and straightforward baby shower cupcake recipe ideas.
You'll need a variety of cupcake recipes to suit everyone's preferences because you don't want to be limited to the same old dishes!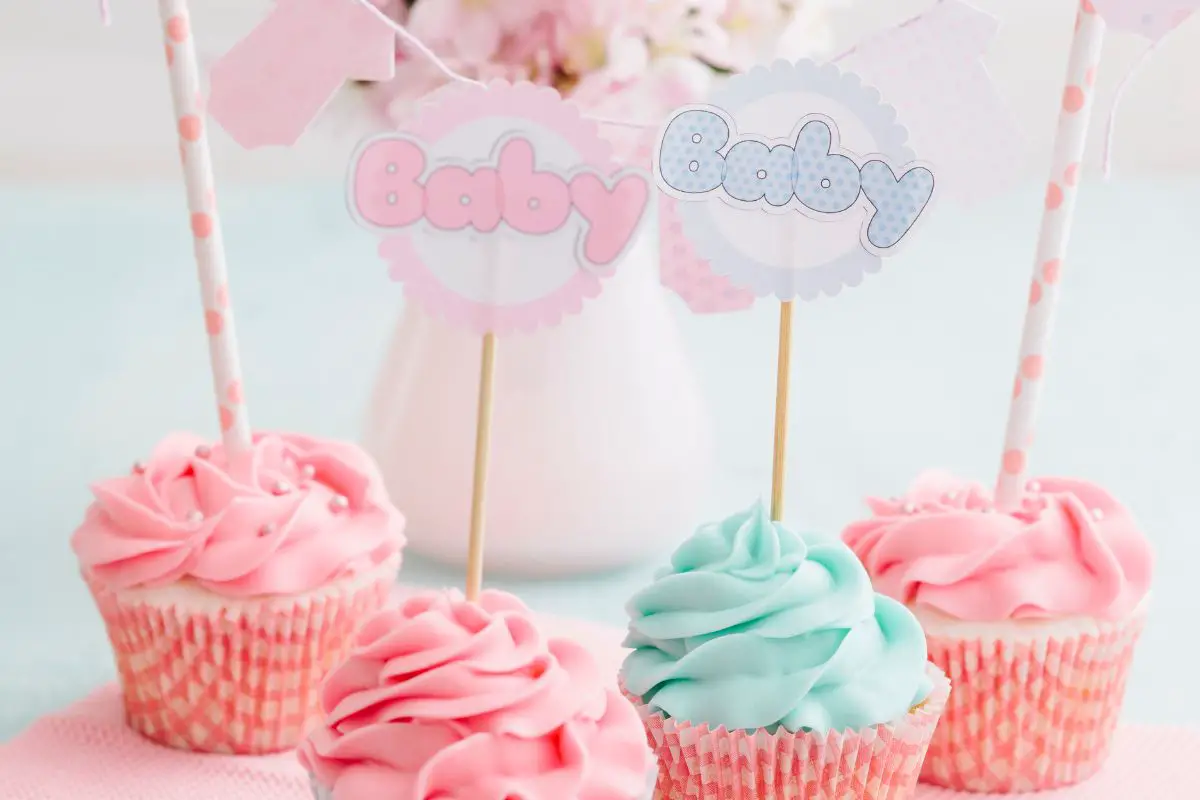 These cupcake ideas for baby showers are suitable for both genders and all kinds of tastes.
You can also choose some that can be prepared in advance and served cold. They work great for your family, friends, and coworkers.
Cupcake recipes for baby showers are made to be aesthetically pleasing as well as to provide a nice treat for the expectant mother and guests. 
They have been passed down down the centuries, acquired from friends of friends, and routinely kept in the backs of filing cabinets.
Keep reading to find out about the most popular cupcake recipes for baby showers!
What Is A Baby Shower?
Basically, baby showers are parties held to commemorate the upcoming arrival of a newborn baby.
It's a great way for friends and family members to help out the parents-to-be in terms of gifting them with things they need, and providing them with emotional support on the lead up to their child's birth.
Perhaps you are unaware, but baby showers as we know them now are a very recent phenomenon.
But that doesn't mean that expecting parents didn't receive gifts prior to when baby showers became commonplace. 
Newborns have always been a cause for excitement and celebration, but these celebrations were substantially different in the past than they are now.
Ancient Greeks (see also '10 Tasty Greek Desserts To Make This Weekend') as well as Egyptians observed rites to honor the mother and child. They also gave presents and well wishes to various gods and goddesses during these rituals.
The baby's baptism acted as an occasion to provide presents to the new parents during the Middle Ages.
Gifts frequently had a religious connotation, and godparents were frequently the ones who presented them.
When Should You Throw A Baby Shower?
You can throw a baby shower at any point in the pregnancy, however, most parents wait until around 4-6 weeks until the baby is due. 
Usually the parents will also know the baby's gender by then so the baby shower can be gender-themed. The other reason parents usually wait until this time is because the likelihood of miscarriage is much lower.
Arranging A Baby Shower
Traditionally, the expectant mother doesn't organize the baby shower herself. Instead, family and friends gather together to organize the event.
The purpose of the baby shower is to "shower" the mother and the unborn child with presents and affection.
It's entirely appropriate to contact a good friend or member of your family and ask them if they could organize your baby shower if you're expecting and no one has volunteered to do it. 
And while the majority of mothers decide to unwind and let others organize the baby shower for them, you could always lend a hand if you want to.
However, if they are insistent on handling things without your assistance, let them!
They have the chance to be loving and caring toward you and the infant during this time.
It's acceptable to create a gift registry as well. For visitors who are unsure of what to get you, a registry might be quite helpful.
Additionally, it can aid in avoiding identical gifts from various guests.
Invitees For A Baby Shower
Every baby shower has a unique guest list. The pregnant parents typically invite their close family and friends. 
But the organizers need to be aware that mom might want to leave some folks off the invite list. Before handing out any invitations, it's a good idea to consult the mom about the guest list.
Baby showers were historically a female-only event. Co-ed baby showers, however, have grown in acceptance in recent decades. 
Pregnancy and childbirth used to be taboo subjects that were only to be addressed among women. However, parents participating more is becoming more acceptable and anticipated.
Locations For Baby Showers
Depending on how many guests are invited, you can choose the ideal location for your baby shower. It is possible to have a baby shower at a private residence.
This might be one of the planners' homes or possibly the home of the new parents. 
However, if the baby shower is held in mom's house, organizers should remember that someone needs to stay behind to assist with the cleanup.
Nobody wants to clean up after a party while they are in their third trimester!
You may quickly search Google for well-liked baby shower locations nearby. These could include cafes, restaurants, and community centers.
Top 15 Cupcake Recipes For Baby Showers
We're going to start our list off with a dish that is both easy to make and excellent.
Every time you make these vanilla cupcakes, they turn out perfectly, and they go with whatever frosting or topping you can think of.
Simple and easy to make, yet incredibly delicious, are these strawberry cupcakes. They are stuffed with fresh strawberries and have a rich, delicate crumb.
They make the ideal summer treat when topped with homemade icing.
These cupcakes are absolutely delicious and the kids will love them because they contain both strawberry and Nutella (see also '15 Best Strawberry Desserts To Make Today').
The cupcakes' inside are filled with Nutella, and their luscious strawberry-Nutella swirled buttercream is the ideal finishing touch.
You're going to be seeing red after eating these next cupcakes! They're not only incredibly simple to make, but their rich, fluffy, buttery sweetness makes them ideal for a baby shower.
Why not indulge in the Fall season with these delicious maple pumpkin cupcakes (see also '10 Tasty Pumpkin Desserts To Make This Weekend')?
You'll be kicking off Fall by enjoying the soft, moist, spice-filled pumpkin cupcakes with a rich and spiced cream cheese icing!
If you enjoy chocolate, we have what you need! These delicious and luscious chocolate cupcakes will melt in the mouth.
Your yearning for chocolate will go away thanks to the authentically chocolate base and the smooth, fudgy frosting.
These cupcakes with mint chocolate chips are delicate, beautiful, and simple to make.
The combination of the micro chocolate chips and the two-tone chocolate icing will result in mint chocolate chip deliciousness!
Although the combination of lemon with blueberries may seem odd, these cupcakes show that it works!
You can't go wrong with this combination thanks to the delightful vanilla-blueberry sweetness and the fresh but not overpowering lemon flavor.
These delicious carrot cake cupcakes will knock your socks off because they are soft, fluffy, and moist.
You'll be hopping like a bunny when you bite into the juicy carrot crumb served with a generous helping of cream cheese frosting!
These triple chocolate cupcakes, another treat for chocolate fans, are topped with a rich chocolate buttercream and packed with a chocolate ganache to satisfy your sweet craving.
These chocolate hazelnut cupcakes are regarded as Nutella in cake shape. They are made with hazelnut praline filling and frosted with a rich hazelnut buttercream.
They also don't contain gluten (see also '10 Tasty Gluten Free Cupcakes To Make This Weekend'), so bonus!
The best qualities of cheesecake and cupcakes are combined in these cupcakes.
The chocolate chip cheesecake icing is placed on top of the decadent chocolate cupcakes. Fans of cheesecake and cupcakes will both like these treats!
The ingredients in these delicious hummingbird cupcakes will flutter through your mouth!
They have cream cheese frosting on top and are a mixture of banana and pineapple. If you're feeling like a tropical vibe, they're ideal!
Want something especially sweet? Fresh, sweet strawberries and flavorful strawberry frosting are used to top these chocolate-covered strawberry cupcakes.
This baby shower delight is made much better by the lovely pink frosting!
These delectable cupcakes more than anything else scream apple pie!
The apple pie filling-filled seasoned vanilla cupcakes are topped with cinnamon buttercream and additional apple pie filling. How delicious!
Final Thoughts
We hope that this article has provided you with some delicious ideas for your baby shower cupcakes!
Whether you're having a baby or you're hosting a baby shower for a friend, a table filled with delectable cupcakes is sure to make the party a success!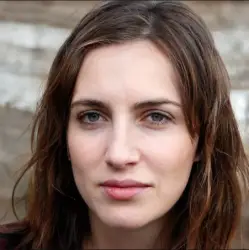 Latest posts by Anna Ingham
(see all)