Everybody loves a delicious cake, but sometimes the amount of effort that it takes to make a homemade cake is a little too much for some.
After all, when you're hungry for cake, you don't want to spend ages assembling ingredients and waiting for the cake to bake! This is where the cake mix comes in.
Cake mixes make it much easier to make a cake, because they control a lot of the ingredients that you would otherwise need to go and get.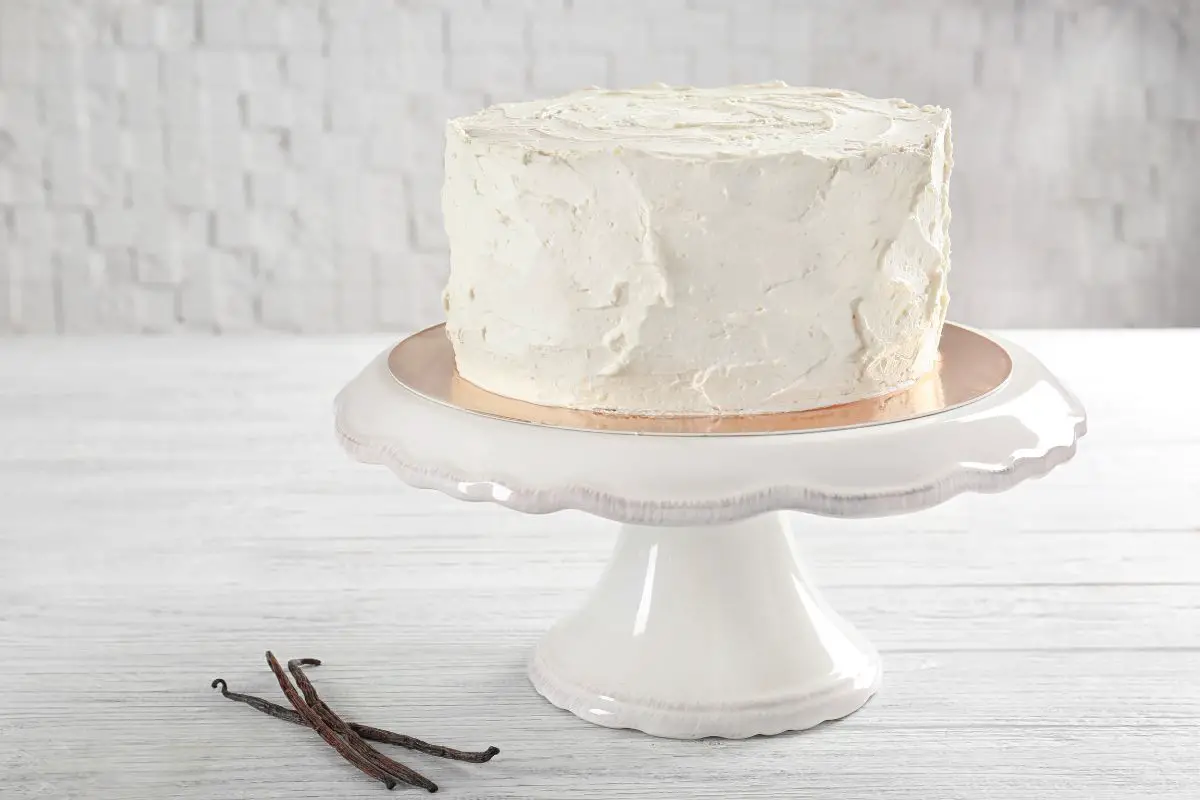 There are various different types of cake mix, all to help you make specific kinds of cake more easily, but one of the best and most popular is undoubtedly the white cake mix.
However, there are loads of different types of cakes that can be made with white cake mix, which makes it hard to narrow the recipes down and find the most delicious ones. 
Thankfully, we've done the work for you! In our tasty guide below, we've got 10 tasty white cake mix recipes you'll (see also: 10 Tasty Strawberry Cake Mix Recipes You'll Love To Make)love to make.
Whatever your tastes, you're sure to find a recipe that has your mouth watering. Read on!
10 Tasty White Cake Mix Recipes You'll Love To Make
We're starting our list off with a classic white cake mix recipe, the vanilla bean cake.
Since white cake mix has a vanilla flavor to it, it's understandable that it can be used to make some pretty spectacular vanilla cakes. 
This cake takes a variety of ingredients, but it's not difficult to make and it should only take about 5 minutes to prepare and then a further 45 minutes to bake.
You'll need a box of white cake mix, of course, as well as a tablespoon of vanilla bean paste to really give it that strong vanilla taste. 
On top of these, you'll need flour, sour cream, water, eggs, sugar, and vegetable oil.
These are all pretty typical cake baking ingredients, so they shouldn't be difficult to get hold of!
Next on our list is a strawberry cake, which is surely one of the best (and tastiest!) cake flavors.
Everybody loves strawberries, with their juicy, strong fruitiness, and they make a great flavoring for cakes.
Their sharp, sweet flavor complements the softness of the cake sponge really well, and pairs with the creamy taste of vanilla.
You'll need a few more ingredients for this cake, because you need to make the strawberry frosting too, but it's well worth the extra effort.
For the cake, you'll need a box of white cake mix, as well as strawberry flavor gelatin and fresh strawberry puree. Additionally, you'll need milk, eggs, and vegetable oil.
As for the strawberry frosting, you'll need ingredients like strawberry jam and heavy cream.
The frosting is essential to the cake, because it gives it even more strawberry flavoring, and its smooth and sugary texture goes really well with the soft sponge.
Usually, people will use yellow cake mix when they're making a lemon cake, but this great recipe uses white cake mix and ends up with results that are just as tasty. 
Lemon is a popular flavor for cakes thanks to its sharp citrus edge making the cake really sweet and tangy.
You'll need a variety of ingredients for this recipe, including the white cake mix and the zest of one lemon.
However, this isn't the only meon flavoring you get with the cake, because it also uses instant lemon pudding and a tablespoon of lemon extract. 
Once you've followed the recipe and baked the cake, you'll find that it's a deliciously sharp and moist sponge. 
Cherry cakes are absolutely delicious, thanks to the brilliantly sharp mix of sweet and sour that those juicy fruits offer.
On top of that, they have a hint of woody almond flavor to them, which always goes well with sponges too. 
This cake will take a lot of ingredients and effort, but the enormous, fancy layer cake that you'll end up with is more than worth all of that!
For the sponge, you'll need your white cake mix, along with a jar of cherries (which gives us cherry juice and the fruits themselves) and some cherry extract.
In addition to those, you'll also need cake staples like eggs, sugar, and milk.
The recipe also explains how to make a delicious cherry cream frosting for the cake, which really adds to its taste and texture.
For the frosting, you'll need ingredients like cream cheese and cherry extract. 
Who doesn't love a good banana cake? Nobody! These delicious desserts offer a heaven-made pairing of soft sponge and juicy banana, which can be a particularly refreshing fruit when it comes to baking.
This banana cake is easy to make and includes a creamy banana frosting that makes it even better – as if that were possible!
For the cake, you'll need a box of white cake mix, including the ingredients that it lists on the back of that packaging.
It's important that you use milk instead of water, even though the box will say to use water.
In addition to the cake mix, you'll need some spices like ground nutmeg and cinnamon, which go brilliantly well with banana and give the cake a warm feeling – making it a perfect treat for cold evenings. 
When it comes to the fruity frosting, you'll only need milk, some banana cream instant pudding, and a cup of heavy whipping cream.
As you can guess from those ingredients, this frosting is going to be extremely creamy, a texture which will contrast well with the sponge of the cake. Tasty!
Although Italian cream cake may suggest that it comes from Italy, this fantastic type of cake is actually closer to originating from the South.
Either way, it's a fancy cake that you probably haven't had often, and it can easily be made with the help of a box of white cake mix!
In addition to the cake mix, you'll also need eggs, coconut oil, vegetable oil, buttermilk/heavy cream, and some coconut flakes.
Oh, and chopped pecans! If you've got a nut allergy, make sure to leave the pecans out. 
Frosting is a big part of the Italian cream cake, so you'll need a fair few ingredients for that too.
Keep in mind that the frosting uses almond extract and more pecans, so be careful for nut allergies!
We've covered some pretty thrilling-looking cakes so far, but this one takes the (er) cake!
As its name suggests, this cake is covered in all the colors of the rainbow, making it a multi-colored vibrant spectacular.
Better yet, it can be prepared in just 10 minutes and uses white cake mix as a key ingredient. 
In addition to the cake mix, you'll need other cake baking essentials like milk, eggs, and butter.
If you're wondering how the rainbow cake gets its magnificent array of colors, it's all from food coloring!
You'll need red, green, yellow, blue, orange, and purple food colorings, so make sure to stock up. 
And as if that wasn't enough, you can also add rainbow sprinkles to the cake, as well as M&Ms! With ingredients like that, this recipe is especially great for children's parties.
If you've never had a Bundt cake before, they're pretty unique! Basically, they look like a massive ringed doughnut, and you can cut them into slices that look almost like orange segments! 
Pear is a great flavor for a Bundt cake, with its ridiculously juicy and fruity flavor. This recipe uses only a few ingredients to achieve taste perfection.
You'll need a box of white cake mix, as well as a large egg and some large egg whites, and confectioners' sugar.
Oh, and we can't forget the pears! You'll need a can of sliced ones. Try to get reduced-sugar pears, too.
Of course, it doesn't have to just be regular cakes that you make with white cake mix, because you can make fun desserts like fruit trifles!
This delicious strawberry trifle pudding is easy to make with a box of white cake mix, only requiring a handful of simple ingredients besides it!
You'll need a few large eggs, milk, a box of vanilla instant pudding mix, and some thawed frozen whipped topping.
Oh, and roasted strawberries! These require their own process and ingredients, which the recipe also covers. Easy!
The last entry on our list is this soft, warm cinnamon roll bread!
Thanks to the white cake mix, you can make this light and fluffy dessert treat very easily, and its cinnamon flavoring (added through two tablespoons of ground cinnamon) gives it a really warm edge of spice.
This makes it a particularly great recipe to follow in the winter!
Final Thoughts
White cake mix is used to make loads of different cakes – use our guide for the best recipes(see also: 11 Scrumptious Lemon Cake Mix Recipes To Make This Weekend)!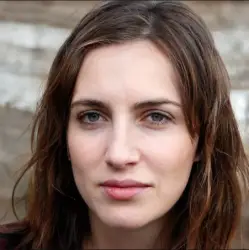 Latest posts by Anna Ingham
(see all)