Whether you're looking for some inspiration on what to make using the spare ingredients taking up space in your pantry, or you're specifically looking for some amazing butter cake recipes, then you've come to the right place, as we've compiled some of the best butter cake recipes than you can make for yourself at home!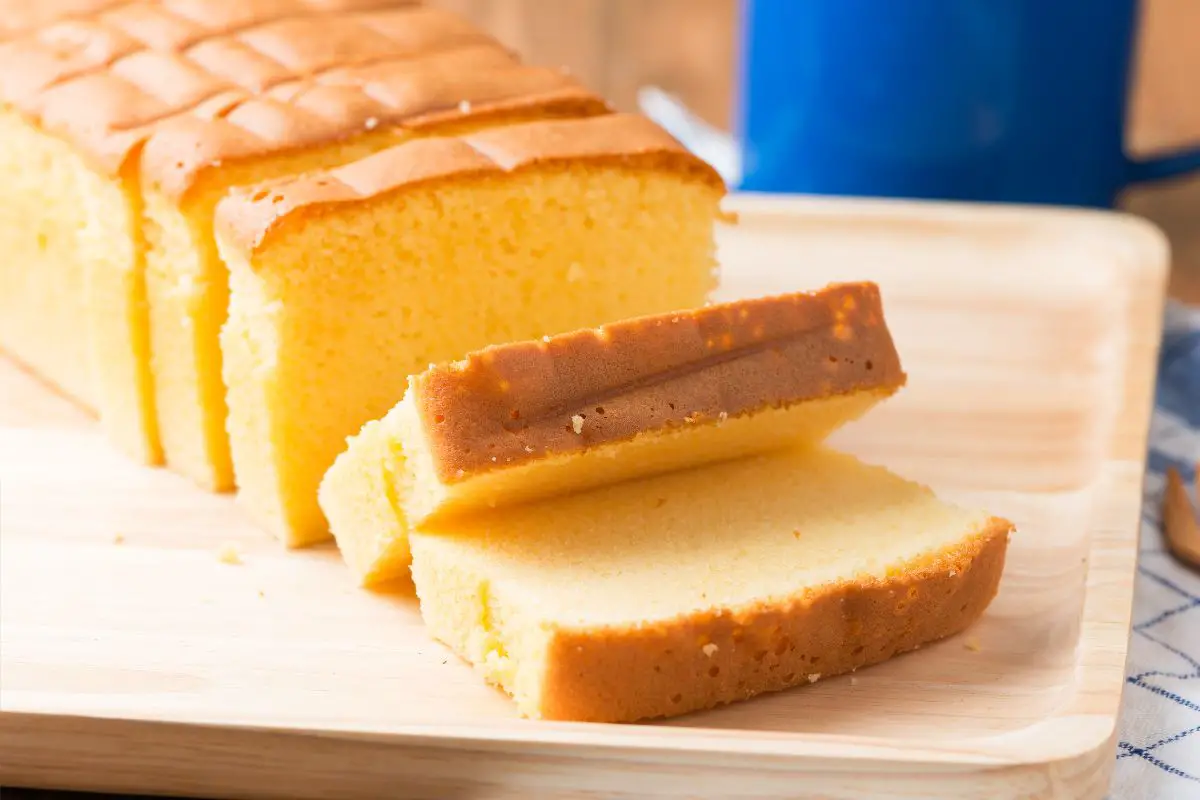 All of these recipes use the same basic ingredients, but some include additional ingredients that help to put a twist on the usual butter cake recipe you know and love, so if you're looking for some variation on the traditional butter cake recipe, then you won't be disappointed!
So, for some of the tastiest butter cake recipes you can find on the internet, then keep reading on!
Amazing Butter Cake Recipes
The classic butter cake is an unbeatable option when it comes to tea-time cake recipes thanks to its versatility and incredible taste.
These cakes use items that you'll most likely already have in your kitchen and pantry, so you shouldn't have to go out of your way to get any special ingredients.
Using just 8 ingredients, and with a total time of 50 minutes, you'll have an amazing and moist butter cake ready to share amongst your friends and family!
Although there are loads of recipes out there that make slight alterations to the traditional recipe or add extra ingredients, sometimes you just can't beat the original recipe!
Looking for a recipe that will satisfy any sweet tooth?
Then this butter cake with almonds is sure to hit the spot. This dessert is made by combining butter, sugar, eggs, and flour to create a rich and flavorful cake batter.
The batter is then baked in the oven until it is golden brown and fluffy, and then it is typically topped with sliced almonds for added texture and flavor.
The finished cake is moist and tender, with a rich, buttery taste that is complemented by the crunchy almonds.
We'd definitely recommend serving it alongside a dollop of whipped cream or a scoop of ice cream for a decadent and satisfying dessert!
Before you go ahead and try this recipe for yourself, it is worth noting that it uses a cake mixer in order to help create the batter, so if you don't have a cake mixer at home, then you might struggle to replicate the consistency of the batter exactly how it is in this recipe!
If you're planning on making a traditional butter cake, but want to add something a little extra, then this recipe is definitely worth trying, as the simple addition of a dash of vanilla extract completely changes the way this butter cake tastes.
The finished cake will have a delicate and rich flavor, with a beautifully moist texture, and the hint of vanilla will make it that extra bit special!
If you love the way the traditional butter cake tastes, but you're desperate for that extra sweetness you find in a recipe that includes chocolate, then why not combine the two, and make this incredible butter cake accompanied with some delicious chocolate frosting?
The moist and flavorsome cake partners the indulgent and rich chocolate frosting perfectly, and makes for an especially delicious combination, so if you want to try and revolutionize your traditional butter cake recipe, this recipe is certainly one to try!
As delicious and versatile as butter cake is, when it comes to appearances, it does leave a lot to be desired, however, if you want a butter cake that is going to look as good as it tastes, then this recipe might just be the one for you.
The batter of a zebra butter cake tends to be slightly thicker and denser than the traditional recipe.
But, it still provides you with a deliciously moist sponge that tastes absolutely amazing, and the incredible marbled effect caused by the contrasting batters is sure to impress even the fussiest of cake-eaters!
Another way you can change up the traditional butter cake recipe (see also: 8 Scrumptious Milky Way Cake Recipes To Make At Home!)is to add confectionery or cookies into the batter, which creates an entirely new texture, and certainly makes the cake even more delicious than it usually is.
The incorporation of the Oreo cookies into the batter helps to give the cake a rich, chocolatey flavor and texture that you usually wouldn't get from a butter cake.
If you really want to take the extra step, you can even create a chocolate frosting to add to the top of the cake, but in our opinion, this cake is delicious as it is, and if you have a load of Oreo cookies hanging around in your pantry, it's a great way to use them up!
Another way of incorporating plenty of chocolatey goodness into your butter cake recipe is to add some Nutella hazelnut chocolate spread into your cake batter.
This spread is incredibly common to find in grocery stores and is super popular for the rich and creamy texture that makes it so incredibly irresistible, you'll have trouble keeping your spoon out of it whilst making the cake for sure!
If you're looking for a great tea-time cake recipe for children to enjoy, then they'll definitely enjoy the addition of Nutella to the usual butter cake mix, and even adults will appreciate how amazing the texture and taste of this butter cake is.
If you're not a fan of chocolate, but still want to turn your standard butter cake into something special, then why not opt for one of the most delicious fruits out there? Cherries!
This recipe still uses all of the usual ingredients you would find in a butter cake, although this time you add a portion of frozen cherries to the batter, which helps to completely revolutionize the taste with the cherries providing that sharp, sweet, and fruity flavor to the cake that makes it all the more enjoyable.
To top it off, we'd definitely recommend adding a sprinkling of icing sugar to the top of this cake, and not only will it taste delicious, but it will also look amazing too!
If you're a fan of Bailey's Irish Cream, then this boozy cake is certainly going to appeal to you, and it's the perfect cake to make for a delicious holiday season treat.
Plus, the addition of the super sweet glaze that adorns the top of this cake makes this a recipe that you'll definitely want to save for when you have guests.
The best part about this delicious butter cake is that it gets even better when you allow it to rest overnight once it's come out of the oven.
Whilst it's still warm, pour over the glaze, and then allow it to set, this will give the cake time to soak up the glaze and form an amazingly sweet crust on the top of the cake as well as an incredibly moist sponge too!
Another way of turning your already amazing butter cake into something even more extravagant is through the addition of jam.
The cake batter is still the same as the traditional recipe, although this time once the cake butter is in the pan, you dollop in large spots of jam, and use the spoon to create a swirled marbled effect in the batter before placing it into the oven.
Although you can use any jam you like, this recipe calls for a delicious rhubarb jam, and whether you use a homemade or a store-bought jam, this recipe is sure to be amazing, especially when partnered with some vanilla ice cream!
One of the best things about a butter cake is that the better always creates a deliciously moist sponge, it makes it a popular cake option during the summer months, so when trying to add something special to the usual butter cake recipe to make it even better, then surely one of the best summer fruits – the strawberry – has to be used!
This butter cake features an amazing vanilla frosting, and by creating too thinner butter cake sponges, stacking them on top of each other using the frosting, and by adding the strawberries to the inside of the cake, then this cake will make the perfect addition to any summertime parties or picnics.
So, for the ultimate summertime cake recipe, then this amazing strawberry butter cake is going to be the perfect cake to make for you and all of your friends and family!
Conclusion
We hope you've enjoyed our list of some of the best butter cake recipes that you can enjoy, and there should be plenty of recipes here to inspire your next bake!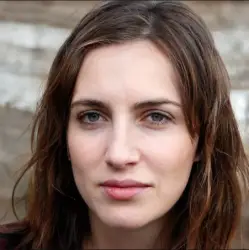 Latest posts by Anna Ingham
(see all)