French cuisine is well-known around the world for being delicious and high-class.
Their desserts are no different of course, as the cake stores and patisseries of Paris are well-regarded and respected for their delicious sweets and cakes.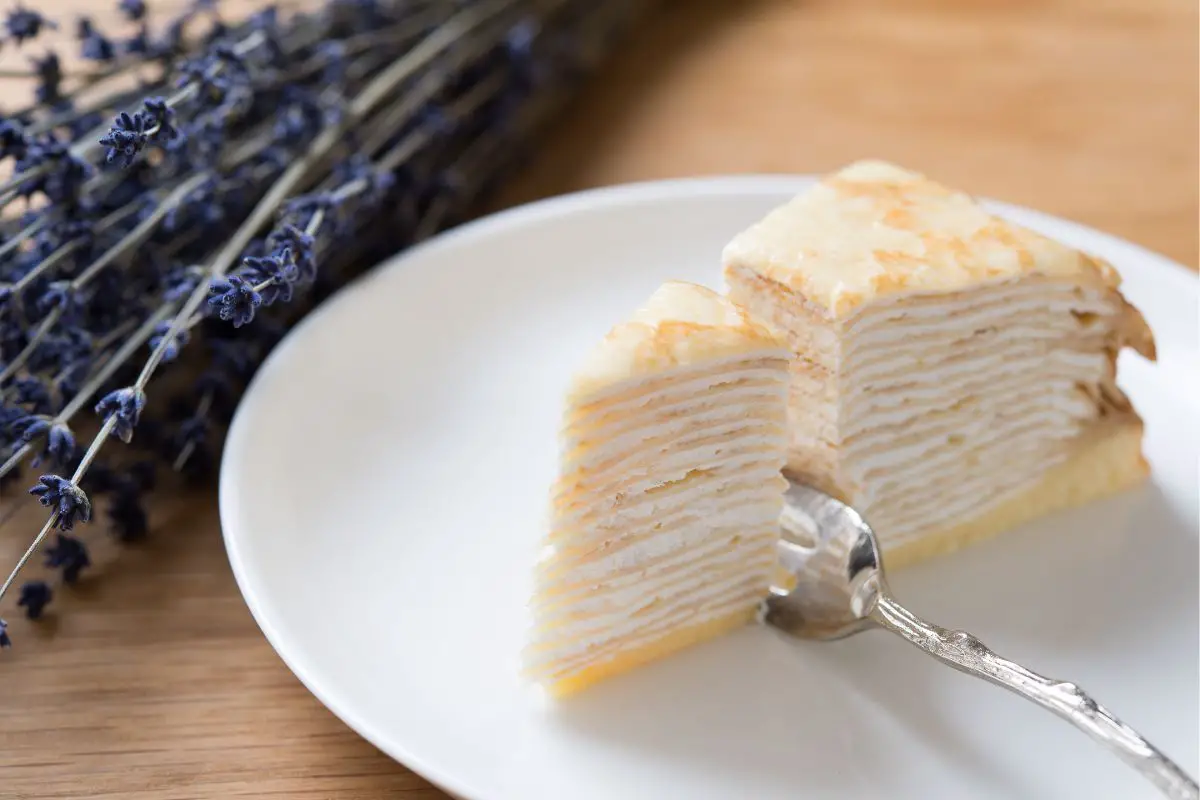 If you're looking to make some delicious cakes at home, then you can't go wrong with cake recipes that are straight from France.
French recipes may have a reputation for being difficult and complicated as you'll see from the list of recipes in this article, this reputation isn't always deserved.
Like any cuisine, there are easy recipes and more difficult ones.
In this article, we have 11 scrumptious French cake recipes for the whole family to enjoy(see also: 10 Scrumptious Funnel Cake Recipes For The Whole Family To Enjoy)(see also: 10 Scrumptious Healthy Cake Recipes For The Whole Family To Enjoy).
No matter what type of cake you're looking for, we're sure to have something for you.
Let's get started!
For our first recipe, we've picked a soufflé. These are one of the most well-known French cakes and they're also very well-known for being a little difficult to make correctly.
Many are intimidated by soufflés, but if you follow all of the directions and tips in this recipe you're sure to make perfect soufflés every time.
The soufflés are made in ramekins so you will need to make sure that you have some of these in your kitchen.
We love this recipe as it's not just for plain soufflés but is for a chocolate soufflé.
The chocolate comes courtesy of some semisweet chocolate and once the soufflés are baked, dust them with powdered sugar and serve while they are still warm.
One of the other most well-known French recipes is crème brûlée.
These are also known for being a little tricky to master but as the name of the recipe suggests, this is an easy recipe that is sure to impress all of your guests.
Crème brûlée is a very popular dessert and is a common feature on many restaurant menus for a reason.
It is best to finish your crème brûlées with a blowtorch to get that wonderful crisp top.
Sprinkle some sugar on top of the crème brûlée and then caramelize it until it becomes golden brown.
You can skip this step, but in our opinion, it isn't a crème brûlée without it!
If you step into any patisserie in France you are sure to find a range of financiers for sale. They are small cakes that have a buttery and almond taste and texture.
They're light and spongy and it's very difficult to eat just one! Serve them with some tea or coffee for a delicious afternoon treat.
They're also one of the easiest recipes on this list to make. They only require a few common ingredients and can be baked in under 15 minutes.
The simplicity doesn't make them any less tasty, however, and they're sure to be hit with your family and friends.
Many different cuisines have their own take on an apple pie or apple tart, but this takes the French approach to making a French tart.
Unlike many other apple tarts, there is no cinnamon involved, although you can add some to the recipe if you wish.
The recipe includes heavy cream and Calvados brandy so it is in the Normandy style.
The dough of the tart is just as important as the filling so make sure you follow the instructions on how to make this and don't skip any steps.
The combination of pastry, apples, and cream filling is perfect together and the tart is perfect when served on its own.
Another recipe that is synonymous with France is macarons.
These cute cakes can be found in a wide variety of different colors and flavors and have become very popular across the world in recent years.
They look complicated but can be baked and put together more easily than you may think.
These macarons are crispy on the outside but soft and chewy on the inside as all good macarons are.
You will need to be precise and careful when you pipe out the macaron batter so take this step slowly.
These macarons are pretty plain in flavor but you can add more color and flavor as you wish.
If you want to bake a tart but apples aren't to your taste, then this recipe for a fig tart might be what you are looking for.
It not only has plenty of figs but has a delicate flavor of almonds as well and the two flavors combine perfectly to make this wonderful tart.
You will need to make your own tart base and bake this before making the filling.
The main part of the filling is almond cream and once this is poured into your base, you can then arrange the figs in the cream.
Bake for around 30 to 40 minutes and you will have a delicious tart!
This flan is famous in France and is one of the most common desserts you will find. It has an egg custard filling which is wonderfully solid but wobbly when baked.
It's best made the day before being served so that you can allow it to chill and solidify overnight.
The base of the flan is pâte brisée, which is made with orange zest.
It is best to use this specific type of pastry if you want to make the best Parisian flan and thankfully the recipe includes instructions on how to do so.
The flan itself also has a little orange taste to it thanks to some orange liqueur and apricot jam.
The consistency of clafoutis makes it somewhat between a cake and a flan.
Although it is loaded with cherries, it also has an almond flavor thanks to the addition of amaretto liqueur.
If you want to leave the alcohol out, then you can swap this for almond extract. However, we do think the recipe works best with amaretto.
There is no base for this clafoutis. Instead, you simply arrange some cherries in the bottom of your pan and then pour the creamy filling right on top.
It will take around 35 minutes to bake and when finished should be dusted with powdered sugar and served. You can serve it cool if you prefer!
Like financiers, these are also a common fixture in patisseries and boulangeries across France.
Madeleines are soft sponge cakes that are shaped like seashells. They're small and very addictive and match perfectly with an afternoon cup of tea or coffee.
They're also pretty easy to make and only require standard ingredients. You will need to let the mixture stand for at least four hours before you bake it, however.
They have a light vanilla flavor to them and to get that wonderful seashell shape, you will need a madeleine pan.
Simply pour your batter into the pan and you will get sea shell-shaped cakes. When baked, dust with confectioners' sugar.
We love this lemon tart! The filling is wonderfully creamy and light and has a strong lemon flavor that is tart without being bitter.
If you love lemon, you are sure to love this tart.
The first step to making a delicious lemon tart is to make the perfect base and the recipe gives you all of the instructions you need to make the best crust.
You don't need to bake the crust first and can pour in the filling and bake it all at once.
When finished, the filling should be solid but can have a little wobble to it.
The tart can be served with whipped cream or some powdered sugar on top.
These wonderful small cakes are very closely associated with French desserts. They're made from two pieces of puff pastry (see also: 10 Of The Best Puff Pastry Desserts You Have To Make Right Now)that have a creamy and vanilla filling inside.
Making the pastry is often seen as the most difficult part of this recipe and although this is true, making the choux pastry is easier than you may think.
When baked correctly, the pastry will puff into light and airy puffs.
Once the pastry has cooled, you can assemble the puffs and add the filling.
The filling in this recipe is especially easy as it is made from instant vanilla pudding and heavy whipping cream.
When you serve the puffs, you can dust them with powdered sugar or add some chocolate syrup.
Final Thoughts
In this article, we listed 11 scrumptious French cake recipes for the whole family to enjoy(see also: 10 Scrumptious Italian Cake Recipes For The Whole Family To Enjoy).
Many of the recipes are traditional French cakes that you will find in any patisserie in Paris.
Although some of the recipes may require some special equipment or ingredients, most of them are surprisingly easy to make.
Whether you're looking for a cake for an afternoon snack or an after-dinner treat, there is sure to be a recipe here for you. Bon appetit!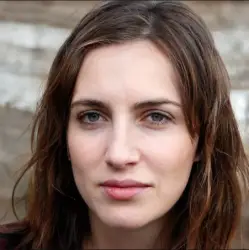 Latest posts by Anna Ingham
(see all)