Though rhubarb is technically a vegetable, it's most commonly treated like a delicious fruit, being used in loads of different and wonderful desserts.
And why shouldn't it? After all, rhubarb has a brilliantly unique flavor, famously sharp and tart, yet really sweet too thanks to regularly being mixed with sugar. As a result, it's a particularly great ingredient for cakes.
However, there are so many different rhubarb cake recipes to choose from that it can be difficult to narrow the list down and find the ones that are going to suit your taste buds best.
That's why we've done the work for you! In our handy guide below, we've got a list of 10 rhubarb cake recipes to try today(see also: 11 Tasty Protein Cake Recipes To Make Today).
Whatever your tastes, you're sure to find plenty of rhubarb cakes in our list that make your mouth water. Get baking!
10 Rhubarb Cake Recipes To Try Today
We're starting our list off with a classic rhubarb cake, which is perfectly easy to make and will give you a deliciously moist and soft dessert to enjoy.
It takes just 15 minutes to prepare this treat, and then a further 50 minutes of cooking time, before leaving it to rest and cool for half an hour. 
You'll need a variety of ingredients for this cake, but a lot of them are what you'd expect to need for baking a cake. For example, you'll need essentials like baking soda, eggs, brown sugar, all-purpose flour, and vanilla.
However, some buttermilk helps to make the cake particularly moist and rich. As for the rhubarb, you'll need 3 cups of the diced vegetable. 
This recipe also includes a very simple topping, which helps to add a bit of sweet crunch to every bite of the mouth watering cake.
When we say simple, we mean simple! Seriously, the topping is just a scattering of granulated sugar on top of the batter, which then goes crunchy during the baking. 
Mixing rhubarb with orange is an especially effective combination, because the two distinct, different flavors really bring out the best in each other.
While the rhubarb has its sweetness and tartness, this complements the sharp citrus edge that the orange brings, creating a taste fusion that's sure to delight.
For the sponge cake itself, you'll need a variety of ingredients, including the usuals (eggs, flour, caster sugar, unsalted butter, etc.)
In addition to these, you'll need a selection of thin, trimmed rhubarb stalks, and a tablespoon of finely grated orange zest.
However, that isn't all! It wouldn't be a drizzle cake without a drizzle syrup, and the drizzle syrup in this recipe helps to double-down the fruitiness of the overall cake.
By this we mean that it uses orange juice and some roughly chopped rhubarb, as well as water and caster sugar. It's a sticky drizzle that helps to bring out the cake's fruitiness even further. Tasty!
Rhubarb and custard is a match made in heaven. Of course, you could have the two on their own, dipping cooked rhubarb into a bowl of custard, but they work just as well in a cake.
The tartness of the rhubarb goes really well with the creamy smoothness of the custard – not to mention its egg flavor. 
For the rhubarb cake itself, it'll take a handful of ingredients. You'll need the usual things for baking a cake, which we've covered already, as well as 2 fresh stalks of rhubarb and some custard powder. 
However, this isn't the only custard that the cake will be getting, because the recipe will also tell you how to make some custard too.
This will require custard powder, full cream milk, vanilla extract, caster sugar, and unsalted butter. This custard is made before the cake and then cooled, so that its later thickened state can be poured over a layer of cake batter. 
If you don't have a nut allergy, then this rhubarb and soured cream cake is a treat, with its soft sponge and its tasty pistachio nuts.
Of course, you can always leave the nuts out if you want, and you'll still have a delicious cake.
The tartness and sweetness of the rhubarb pairs really well with the slight tanginess of the soured cream, making a great flavor combination that really brings the cake alive.
And if you've got the pistachios, then you'll find a pleasantly crunchy, nutty addition.
You'll need a handful of typical cake ingredients for this lovely sponge, as well as thinly sliced rhubarb, chopped pistachios, and a good serving of soured cream (with some leftover for serving with the cake).
Another cake that mixes rhubarb with nuts, this Norwegian rhubarb and almond cake is a delicious treat if you don't have a nut allergy.
It's a light and soft treat that's great as a snack or as a fun breakfast, and the unique flavor of the rhubarb goes really well with the earthy, marzipan-like taste of the almonds. 
This great rhubarb cake is easy and quick to make, too, because it takes just 15 minutes of preparation and then a further 35 minutes of baking.
It uses a wide range of ingredients, a lot of which you'll probably have lying around your kitchen already!
All the usual cake ingredients are here, such as eggs and granulated sugar, and you'll need a decent amount of chopped rhubarb. 
As for the almonds, this comes from two different sources. The first is a few tablespoons of sliced almonds themselves, while the other source is a teaspoon of almond extract.
They both help to make the cake perfectly nutty, which complements the sweet rhubarb brilliantly. 
It wouldn't be a list of rhubarb cake recipes without a chocolate one!
This is an extremely rich and delicious chocolate cake that's perfectly blended with rhubarb, and you can embed some raspberries into the cake after it's baked in order to add an extra dose of juicy fruitiness. 
Chocolate and rhubarb is a really great pairing, because the rich flavor of it complements the tartness of the rhubarb perfectly.
Better yet, this uses dark chocolate, whose slight bitterness pairs with rhubarb even more than regular chocolate does.
In terms of ingredients, you'll need the usual suspects for this cake: eggs, flour, butter, vanilla sugar, and so on. In addition to these, you'll need a pound of rhubarb and about 5 ounces of dark chocolate.
The recipe also uses a bit of ground cinnamon, which helps to give the cake a slight kick of warmth and spiciness that suits it. 
Next on our list is this delicious rhubarb upside-down cake, which has a great rhubarb that's a real treat. Better yet, this cake is extremely easy to make, because it's an upside-down cake!
If you've never made an upside-down cake before, then it's a super simple way of making a cake with a delicious topping.
Basically, you put the ingredients for the topping of the cake in a pan first, then make your batter and lay it over the top.
When you put it into the oven to bake, the cake will be upside down. When it's finished, you simply loosen its edges and release it from the pan flipped – so that it's now the correct way up on your plate.
Rhubarb and apple is another dream combination, with the tartness of the rhubarb going brilliantly with the slight tartness (and slight sweetness) of apple.
Thinking about it, these two foods are pretty similar, which is a great reason to make a cake out of them! Better yet, this is a crumble cake, meaning that it's got a unique texture to it and a crunchy outside.
For the cake itself, you'll need eggs, flour, caster sugar, and unsalted butter. So far, so normal! In addition to those, you'll need a chopped apple and some sliced rhubarb. 
Surprisingly, the crumble topping is easy to make too! All you'll need is butter, self-raising flour, and sugar. Simple – yet it makes such a difference!
A "dump cake" is incredibly simple to make, because you just "dump" a bunch of ingredients into a pan and bake it!
The sliced rhubarb is added to your baking dish, then it's covered in sugar and you spread yellow cake mix over it all. Finally, add water and unsalted butter, then bake. 
Our final entry is this wonderful rhubarb and ginger loaf cake, because the warm spiciness of ginger matches the tart sweetness of rhubarb terrifically.
This is an easy cake to make, too, taking just 15 short minutes of preparation time, before an hour of baking. This warming, delicious cake is a great dessert to whip up in winter.
Final Thoughts
There's loads of delicious rhubarb cakes to make – use our list to find the best!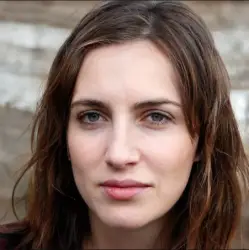 Latest posts by Anna Ingham
(see all)