Some cakes are timeless, and in our opinion, anything with a little lemon in is one of them.
Although we'll definitely be paying tribute to one of our all-time favorites here (yes, we're talking about the classic lemon drizzle!), we're also going to introduce you to a few new lemon-based family favorites you can make yourself, this weekend.
From cookies and cupcakes to brownies and Moroccan delicacies, we've got you covered. If your tastebuds are already tingling, we won't keep you waiting: here are 11 of the most scrumptious lemon cake mix recipes you can make this weekend(see also: 11 Scrumptious Orange Cake Mix Recipes To Make This Weekend). 
That's right, it wouldn't be a scrumptious lemon cake roundup without giving the classic lemon drizzle cake a mention. If we asked you to name a lemon cake, this would probably be at the top of your list – it's one of the most popular lemon bakes, and for good reason! 
To make this for yourself, all you'll need is a spare hour, and some staple baking ingredients, like butter, eggs, self-raising flour, sugar, and lemons.
Delightfully light and moist, and decorated with a tangy, decadent frosting of pure lemon drizzle, this cake strikes a fine balance between zesty, punchy, and unmistakably traditional.
Whether you're after a tea time treat or a midday snack, a slice of this classic lemon drizzle won't fail to miss the spot! 
Next up, we have something a little different – lemon cookies. We all love a cookie, but if you're growing tired of your usual choc-chip creations, a welcome burst of lemon may be just what you need.
These lemon cookies can be made from your standard cake mix, and require just five simple ingredients to come to life.
Crispy on the outside and gooey in the middle, these lemon cookies will give you a whole new way to enjoy this classic flavor. If you want an extra lemon kick, simply double the extract! 
If you're crazy about all things cake, let us introduce you to another classic lemon cake recipe: lemon blueberry pound cake.
This lemon blueberry pound cake recipe is loaded with the tartest berries and the zestiest lemons, to create a tart yet delicate bake you'll be recreating time and time again.
Its berry-packed center and zesty lemon glaze will take your love for lemons to a whole new level, and it's so simple to make, you'll be wondering why you never tried it sooner!
With a handful of simple ingredients, including your fruit, eggs, sugar, butter, milk, flour, baking soda, and salt, this iconic pound cake can be ready to serve for any occasion. 
If you want to dive into something a little more creative, you NEED to try this Moroccan lemon cake. Just take a look at that shape!
This Moroccan lemon cake, also called Meskouta, can be ready in just under an hour and yields an impressive 12 servings.
This super sweet, super tart, and delightfully moist lemon bake is the ideal zesty snack, and it'll pair beautifully with your favorite cup of tea.
It also takes just a few minutes to make the batter, so this is a pretty hands-off creation for lazy bakers or those who are short on time!
Bursting with lemon, vanilla extract, and a delightfully moist sponge, you won't be able to get enough of this cake. 
If you want a super fruity cake experience, why not pair your lemon cake with even more fruit?
This fluted lemon cake with fresh fruit tastes even better than it looks, and with such a versatile recipe, you can finish this off with any fruit you desire!
Once you've made your base cake, finish it off with a generous helping of whipped cream or greek yogurt, a dash of sugar, and a selection of equally tasty fruits, like strawberries, blueberries, or raspberries.
This cake is the ideal dessert if you're craving something light and refreshing! 
Don't worry – just because this recipe combines lots of flavors together, it doesn't mean it's complex. This apple, carrot, lemon, and cinnamon cake is surprisingly easy to create, and it'll whip up a generous eight servings.
For best results, we'd recommend using spelt flour for that moist, bouncy cake we all know and love.
Packed with carrots, ginger, cinnamon, brown sugar, apples, and lemon drizzle, this is a truly unique cake that pays tribute to some of our all-time favorite flavors, in a one-of-a-kind way. 
Now it's time for another lemon cookie recipe – this time, we're adding a splash of raspberries to shake things up a bit! These cookies are exactly what you want from your tasty treat experience – gooey, soft, chewy, and oozing with flavor.
These are some of the best cookies we've ever made, and trust us – everyone will love them!
Ready in just 30 minutes (including prep time), these cookies require just a few simple ingredients, and they rely on this iconic flavor duo to do the hard work. Who needs chocolate? With these cookies, definitely not us! 
Fudgy lemon brownies? Could there really be such a thing? Yes, these really are the real deal, and we're here to share our favorite recipe with you.
These lemon brownies are exactly what you'd expect – chewy, moist, and distinctively brownie-like, but instead of a sickly sweet chocolate filling, you'll get a hit of that super tart, super tangy lemon.
Arguably, these lemon brownies are even better than traditional brownies, because they come decorated with that iconic thick lemon glaze that is TRULY out of this world.
Ready to eat in just 35 minutes, these aren't even difficult to make, and one batch will create 9 super tasty servings to share around! We promise you won't be able to get enough of these classic bakes. 
Okay, it wouldn't be a lemon cake mix recipe (see also: 8 Tasty Pillsbury Cake Mix Recipes To Make Today)roundup if we didn't include cupcakes. So, cupcake lovers, this one's for you.
These classic lemon cupcakes are one recipe you NEED in your book – whatever the occasion and whatever the craving, you really can't go wrong with these.
Their moist, buttery cake base is topped off with the creamiest lemon frosting known to man, making these the ideal sweet treat for the spring and summer (but honestly, we need no excuse to eat these the whole year round!).
With just a few staple baking ingredients, you can create a batch of these iconic cupcakes in just over an hour (including cooling time!). We ADORE this recipe, and we know you will, too. 
If cupcakes aren't your thing, we have something else that might tickle your fancy. lemon bars. These super tasty snacks are the perfect bite-sized treat to enjoy at any time of day and trust us, the whole family will love them!
What's more, they require just a few simple ingredients (including rice, flour, butter, milk, and lemon), a super simple technique, and can be ready to serve in just 35 minutes.
With a dense, buttery base and a zesty lemon-infused coating, these lemon bars are one fruity pick-me-up you'll be coming back to time and time again. We can't wait for you to try them! 
Last up, we have a little something for everyone – lemon poppy seed bread. Whether you want a tasty breakfast treat, a midday snack, or a fancy bread to serve at your afternoon tea – this recipe has got you covered.
Unlike other lemon recipes, this one isn't too tart, and the bread balances out some of the tanginess of the lemon.
However, with a little extra lemon glaze on the top, you can add even more moisture to your bread, and inject a little more lemon into your life.
This bread is truly one of a kind – it's moist but tight, and definitely not dense, making it a pretty versatile recipe that you can serve at any time.
Because it doesn't use yeast, it'll take around an hour to bake through. Remember to leave a little cooling time before adding any extra glaze on top! 
Final Thoughts 
Lemon lovers, we hope you've enjoyed this collection of 11 of our favorite lemon cake mix recipes (see also: 8 Amazing Cake Mix And Pie Filling Recipes To Enjoy).
Despite using the same base ingredient, each recipe on this list has something unique to offer – so, whatever the craving (and no matter how fussy the eater), you can find a lemon recipe on this list that the whole family will love!
Even the most basic recipes, like lemon cookies and cupcakes, can be served on special occasions.
Compared to their chocolate counterparts, these lemon-based alternatives are truly unmatched. So, roll up those sleeves and get baking – you've got some lemon cake to enjoy!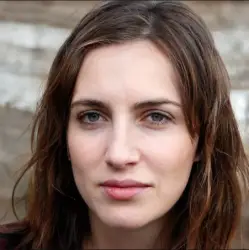 Latest posts by Anna Ingham
(see all)