Despite its name, the Madeira cake doesn't include any Madeira, nor did it even originate in the Madeira Islands! 
Instead, it has been a popular cake to serve with a glass of wine since 19th century England. 
This is a rich sponge that is traditionally flavored with lemon zest and topped with candied lemon peel. The texture is firm yet light, perfect for an afternoon snack. 
With this in mind, we have outlined 10 scrumptious Madeira cake recipes (see also: 10 Scrumptious Lava Cake Recipes To Make This Weekend)– some more on the traditional side with others on the adventurous side – to make this weekend! 
Let's get straight into it! 
Slightly flavored with hints of lemon and topped with additional candied lemon slices, this is the easiest classic English Madeira cake you'll ever make. 
According to the cake master herself, Mary Berry, she describes a Madeira cake as sharing a similar texture to a plain cake; however, its domed and cracked top sets it apart. 
Traditionally, the cake is flavored with lemon and features some kind of candied lemon garnish, too. 
This recipe stays close to the original recipe, wanting to keep all those classic flavors. After all, you can't beat the classic! 
The best part about this recipe is that it is incredibly easy to make – with a few simple ingredients and under 30 minutes of your time, you'll have this whipped up in no time. 
A quintessential sponge cake, this Madeira takes a twist on the classic with added almonds and almond extract, but don't worry, you'll receive plenty of lemon flavors. 
Not only do these cakes taste amazing but they are also super simple to make, with low effort, you'll receive an elegant and scrumptious-looking cake. 
The beauty of this cake is that you can touch up the classic recipe by including things like incorporating new flavors, adding touches of Nutella, or sprinkling some nuts into the mix. 
However, this recipe doesn't stray too far from the traditional recipe. While you may find some additional almond extract, the other ingredients remain the same. 
Before baking, this recipe incorporates grounded almonds, lemon juice, and nuts into the icing – this provides a more sophisticated look. 
With Christmas right around the corner, why not upgrade your spread with this Madeira Fruit cake?
Similar to the traditional Christmas cake recipe; however, this one is infinitely quicker to make but tastes just as delicious. 
For this recipe, the fruits consist of grated lemon and orange rind, cherries, dates, figs, mixed peel, and ground gingers for all those wholesome cozy flavors. 
This recipe is as simple as tossing all the ingredients together and then allowing the oven to do the rest of the work – so you can finish off your other Christmas preparations! 
This delicious cherry Madeira cake is one of those cakes that are sure to disappear fast off the plate! 
Unlike a sponge cherry fruit cake, this one is lighter, denser, and moist thanks to the ground almonds, and then topped with nuts for the finishing touches. 
This recipe contains a higher flour-to-butter ratio and relies on delicious ground almonds to contribute to the overall moisture. 
The result is a deliciously moist cake that contains bursts of cherry with every bite – you won't be able to get enough of it! 
If you're looking to create a Madeira cake without any additional dairy products, then you've come to the right place! 
Not only are oil-based cakes healthier for you, but they are also easy to make and taste utterly delicious! 
If you're a cake lover following a vegan/ non-dairy lifestyle, then you may have had to learn the hard way that most of the best cakes require butter. 
However, this is nothing but a myth.
In fact, most American boxed cakes and bakeries rely on oil-based cakes – which both taste excellent, so why not incorporate this into a Madeira cake?
Oil-based cakes aren't only for those with dietary restrictions, you may also choose to not eat butter or look for an airy texture that can't typically be achieved in butter cakes. 
In addition to this, oil-based cakes last longer before drying out and won't steal any flavors like how butter can.
All you need is a hand whisk and a bowl to achieve a cake with more mono- and poly-unsaturated fats. 
Plus, the best part? Oil-based cakes are much cheaper to make, too. So whatever your reasons, why not give this oil-based Madeira cake a shot?
Instead of originating in the Madeira Islands, as previously mentioned, these cakes come from Portuguese Madeira wine, typically served alongside these cakes in the UK and Ireland many years ago. 
This incredibly popular, buttery, dense, and beautifully prepared cake typically contains touches of lemon zest. 
However, this recipe has been pushed past its limits with rich summer fruits. A cassis-spiked icing and a creamy mascarpone help to balance everything out.
In this frosting, you'll find touches of smoked sea salt and blackcurrant jam for a more profound profile. However, you can opt to leave this out, too. 
For this recipe, sweet, ripe plums are necessary for all those summer flavors. 
Traditionally, Madeira cake contains high quantities of eggs and butter.
However, this recipe is blissfully free from any animal products while still providing the rich flavors and textures you'd expect from a Madeira cake(see also: 5 Dark And Rich Guinness Cake Recipes). 
This cake manages to pull both rich and plain flavors into a masterpiece. The plain is from the (nearly) adjourned sponge cake.
While you receive deep textures and flavors at the same time. 
Thanks to the ground almonds, you'll receive heaps of moisture and some density, without creating an overall heavy cake.
In fact, the mixture doubles in size when placed in the oven – creating a fairly lightweight cake. 
Here, you'll find the same subtle flavors: vanilla, lemon, and a pinch of salt. For a more authentic Madeira cake, this recipe opts for dairy-free soft margarine. 
The soft golden crust is one of the defining features of a Madeira cake, and this recipe ensures this takes center stage. 
You can sprinkle some optional mixed chopped peel on the top of the cake to enhance the citrus flavors of the sponges and make it look more eye-catching. 
This is the perfect cake to pair with a warm cup of tea, alternatively, you can opt for a glass of Madeira wine – to enjoy the cake how it used to be eaten. 
These Madeira cupcakes are as adorable as they are delicious! With a few simple ingredients and under 30 minutes of your time, you'll have a dozen of these sweet treats whipped up in no time!
Whether you're hosting a birthday party or a celebration, these cupcakes are the perfect finger food for your buffet and dinner spread. 
Unlike some other Madeira cake recipes, this one features a frosting. This consists of orange icing that perfectly complements the orange notes in the cupcake. 
Contrary to popular belief, the Madeira (or 'pound') cake has English origins as opposed to Portuguese.
This cake is traditionally enjoyed alongside a glass of 'sweet' wine which gradually morphs into an afternoon treat. 
While the high ratios of sugar and butter aren't ideal for those health-conscious-minded people, however, when cut into slices, it becomes a more manageable cake – and this is exactly what this recipe aims to achieve. 
This cake is the perfect size for all your buffets and picnics. Plus, with added wholemeal flour, you'll receive all the fiber you need. 
There are always a few common elements when it comes to a classic birthday cake.
These include a soft vanilla sponge, smooth vanilla buttercream, seedless tart raspberry jam, and a final layer of super paste (otherwise known as ready-to-roll icing). 
A Madeira cake is ideal for all your birthday celebrations thanks to its firm and closed texture while being soft and light enough on the palette.
Here, the plain flour makes the cake stronger and easier to decorate. 
Moreover, this makes it perfect for carving, too! Make sure to place your cake in the freezer for 15-20 minutes to prevent crumbs when cutting your cake. 
Once done, the decorating possibilities are endless! 
Final Thoughts
Contrary to popular belief, this cake didn't, in fact, originate from Portugal, instead, it is a British creation to go alongside Portuguese wine. 
However, you can never go wrong with cake, especially Madeira cake! Its subtle flavors make it ideal to modify – allowing you to go as simple or as extravagant as you like. 
Hopefully, this guide has informed you of 10 scrumptious Madeira cake recipes to make this weekend (see also: 10 Scrumptious Kodiak Cake Recipes To Make This Weekend)– from cherry Madeira cake and chocolate Madeira cake, there is sure to be something you'll enjoy!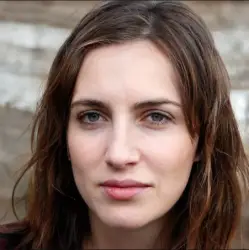 Latest posts by Anna Ingham
(see all)