Many of us have cravings for some amazing chocolate treats, but one thing that makes them better is by including them into cake recipes! And of course, one of the most popular of these is Kit Kat.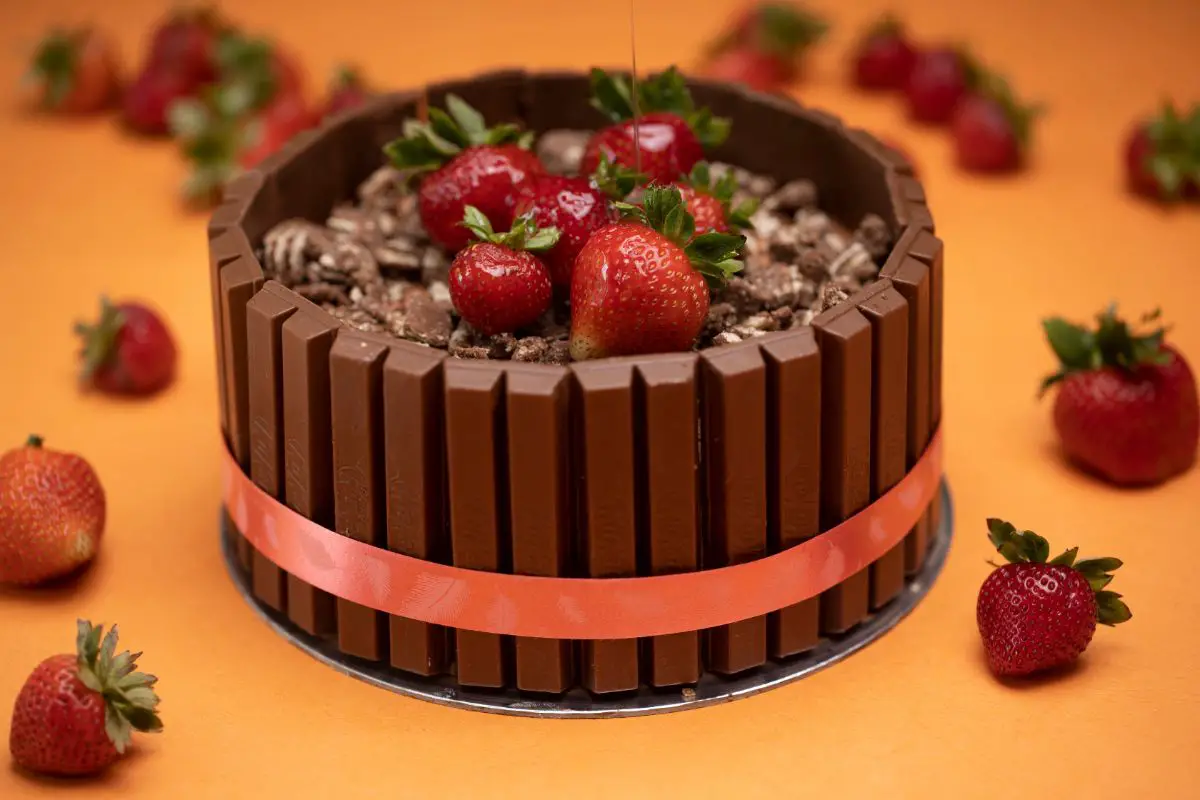 With its chocolatey outer layer and crunchy center, it's no surprise that we might want to use Kit Kat in cake. But how might we incorporate it into a cake recipe?
Well, we've got plenty of ideas for you. We've written this handy list of Kit Kat cake recipes which you can make this weekend!  Hungry for more? Read on and learn what you need to know!
Kit Kat Birthday Cake 
One of the best times of year is our birthday. Not only does it allow you to celebrate another year of accomplishments and major events, but you also get a cake!
And how better to improve a birthday cake than to make it into a Kit Kat birthday cake! 
The process is actually relatively simple. Make your favorite cake with your usual recipe, but you'd probably be better off with a chocolate cake base.
Next, make a delicious frosting – once again, you'll be better off making a chocolate frosting, but it's up to you.
Now, here's where it gets interesting. Continue to cover the frosting over the sides of the cake, all the way around. Next, break up many Kit Kat bars into individual fingers and stand them vertically all the way around the cake.
Essentially, you will have what looks like a rounded chocolate finger fence going all around the cake.
To top it off, if you have any more Kit Kat left, break them up into small pieces and sprinkle them on top of the cake – allowing it to mix with the frosting. 
If you have run out of Kit Kat though, you may decide to use another chocolate treat. MnM's are a great choice! 
Kit Kat Layer Cake 
If you are looking to make a cake that could be perfect for a party or larger gathering, then a Kit Kat layer cake might be the choice for you. When this cake is completed, very few other desserts can even compare. 
With its square shape, each layer of chocolatey goodness is easy to see, and luckily – it's even easier to make. As always, start by preheating your oven. Do so to 350 degrees.
In order to make this cake though, you're going to need about 35 mini Kit Kat bars, so make sure you have enough before you continue. 
After baking, cut the cake into three equal pieces and then slice again so you have six pieces.
Place them all onto a serving plate and cover them with chocolate ganache – frost the outside of the cake and decorate the cake with Kit Kat fingers.
You should do this along the outside and then make your own artistic decision on the top of the cake, perhaps making the shapes into triangles or squares with the remaining Kit Kat bars. 
Melted Kit Kat Ice Cream Cake 
A favorite dessert option among adults and kids alike is ice cream, but once again – this has been made even better by making ice cream into cake! However, we can improve on that even further by adding melted Kit Kat chocolate! 
This recipe is relatively easy to make. You make your ice cream cake as usual, with a sponge cake base and solid ice cream, using a flavor of your choice – however, vanilla works probably the best for this. 
Once you have a solid base and center, decorate the outside of the cake with Kit Kat fingers vertically as with the other cakes on the list, and place one in the center, on top of the ice cream. 
Now, this is the best part of the recipe. Melt Kit Kat bars into a pan, being careful not to burn the bars.
Once you have plenty of melted Kit Kat chocolate, turn the pan over the cake and generously lather Kit Kat chocolate over the top of your ice cream cake.
The hot chocolate will melt the ice cream slowly as it lands onto it, making the spongy base pop with a variety of temperatures and flavors.
It's one of the absolute best choices for a Kit Kat cake recipe, and pretty much everyone loves it! 
Kit Kat Variety Cake 
A fantastic thing about Kit Kat is the fact that you can buy multiple different kinds of the candy bar. You can buy dark chocolate, white chocolate, mini Kit Kat, large Kit Kat – the list goes on. 
If you can't buy Kit Kat varieties in your area, you should be able to find them online. Once you have lots of different Kit Kat varieties, you need to place them to one side and make your favorite cake. 
If you want to enhance the cake's variety even more, you could decide to make a cake with plenty of different mixed ingredients, including chocolate, strawberry, raspberry and caramel. 
With your variety of Kit Kats, break them up and sprinkle them over the top of the cake.
You should mix them in a bowl first – and if you really want to make this even better, you could melt some chocolate and mix the broken Kit Kats with melted chocolate before spreading.
Kit Kat Orange Burst Cake
One of the easiest and best ways that you can enhance the taste of a cake is to infuse it with orange! The zesty and fruity tastes burst through the candy taste and linger on your tongue for a long time after even the first bite! 
Once again, this cake is pretty easy to make. When you're making your cake mix, include some chopped orange and fresh orange juice. Once you have baked your cake, use orange skin rinds to decorate the top. 
If possible, source some Kit Kat orange fingers and use these to "cage" the outside of the cake. After doing this, place a small amount of orange marmalade on the top center of the cake – and serve with some whipped cream.
This is a gorgeous take on a classic cake recipe, but of course – only those with a serious taste for orange will enjoy this one! 
Kit Kat Cupcakes 
Okay, so while a cupcake is not necessarily a cake, this is a fantastic choice for something to make this weekend. It's quite simple and quick to make too! 
If you've ever made cupcakes before, you will know the process inside and out – but what you might not have considered before is using Kit Kat's crispy center as a frosting topping!
All you need to do is break up some small Kit Kats and use a sharp object to shave the biscuit center over the top of your chosen frosting. Due to its texture and flavor, you will find the cupcake starting to come alive! 
If you're making a batch of 12 cupcakes, you will need about 10 full sized Kit Kat candy bars – but you can use mini Kit Kats if you wish to, just be aware you'll need more than the larger ones.
Why Use Kit Kat In A Cake? 
Kit Kat is one of the most versatile candy bars on the market – but its superb textures and flavors allow it to be used in some of the best cake mixtures you could choose. 
Not only can you use Kit Kat as a decoration which is also tasty, but you can also use it to sprinkle over the top, or even melt it as a glorious finishing touch. 
However, Kit Kat is often best used with cake mixtures if you include other candies. As we mentioned earlier, MnM's are a great accompaniment to Kit Kat, and with their color – it makes your cake look amazing too! 
Nutritional Considerations 
It's also a good idea that we point out the nutritional considerations with these cake ideas. As with any dessert, using Kit Kat will enhance the amount of sugar – so you need to be careful when you are serving the cake.
Try to remain within the guidelines of how much sugar and calories you are consuming on a daily basis. This is much easier to do if you make one of these cakes for a party or for a special occasion.
Nonetheless, if you are on a special diet, be sure to tally up how many calories and sugar content each of your ingredients is putting towards the cake mixture. 
Final Thoughts 
Kit Kat can be a fantastic addition to many cakes, so if you are bored this weekend or you're looking for an excellent cake to make – then you should definitely consider using Kit Kat as a way to enhance your dessert!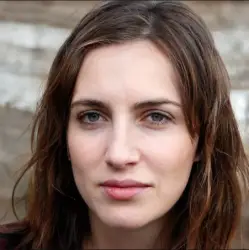 Latest posts by Anna Ingham
(see all)