Sheet cakes are one of the most popular types of cakes. As much as there are plenty of other cakes that have accumulated popularity over the years, sheet cakes have stood the test of time.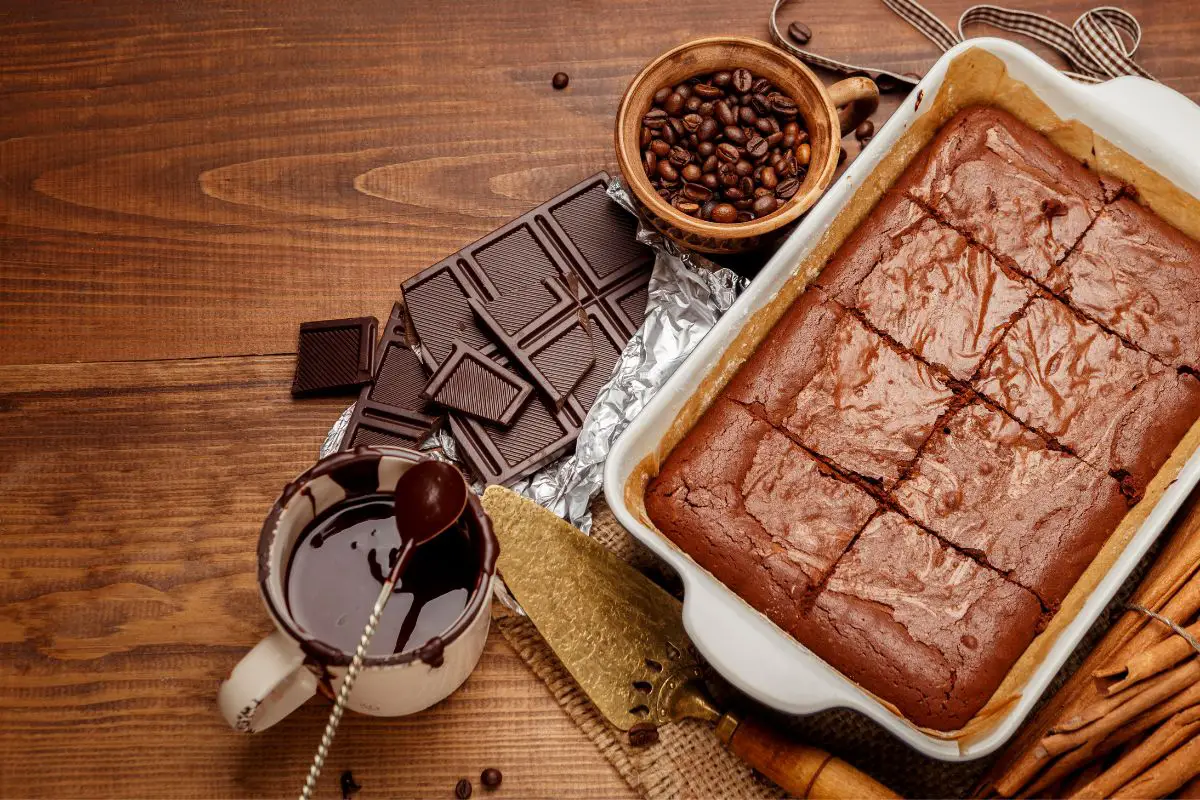 Part of this is due to their ease of baking, and that they are wildly versatile. One of the most versatile factors to consider with sheet cakes is that you can so easily mix them in with aspects of cookie baking to make a cookie-styled cake. 
It is almost a 2-in-1, the best of both worlds.  
Sheet cake recipes are also some of the best cakes for feeding a crowd, as they are more likely to produce more slices. 
Today we are looking at the best cookie sheet cake recipes that you can make. No matter what you have a craving for, we have a recipe for it.
So, take a look at these 15 recipes and make yourself a sheet cake to die for. 
This is the best sheet cake to have when you enjoy chocolate. This is the best chocolate sheet cake, so the name is apt, it is moist, chocolatey, and rich. 
This is super easy to make, using an 18×13 inch sheet cake pan made with basic ingredients such as flour, salt, sugar, cocoa powder, baking soda, buttermilk, butter, vanilla, and so on. 
This sheet cake is chocolatey and rich like you would never believe, it's enough to make your mouth water just by looking at it. If you do not like nuts or have an allergy, then you can avoid them, but they do add a texture and crunchiness to the cake. 
This is very different from the former option, it is sweet, but not rich like a chocolate cake.
It is sweet but delicate, using rose wine, and strawberries. But, the wine is where it is at with this sheet cake. The rose wine adds moisture to the cake. 
The wine also balances out the sweetness with a gentle acidity, it is well-balanced and unique! 
If you love pumpkins and the delicious treats associated with the spooky season, this could be the ideal sheet cake recipe for you. You can easily use pumpkin pie spice, and pumpkin puree to use to make this deliciously pumpkin based. 
Of course, you could put actual pumpkin into it, but these ingredients are more than enough to get the pumpkin-tasting goodness you desire. 
Red velvet cake is divine, but what is key with this sheet cake is the frosting.
The classic frosting on this is incredible, while it is thin and delicate, the frosting adds a sweetness and deliciousness that you cannot get from many other cakes. 
It is a bit more complex than some of the other cakes on our list, however, it is delicious and will be well worth all the effort that you put into it.
While it does not have a cookie-style texture, the frosting reminds us of those old-school cookies slathered in frosting you had as a kid. 
Imagine Reece's peanut butter cups… But, as a sheet cake! This is essentially what this is. We love these so much, they are delicious, and taste just like Reece's tasty treats but in cake form. 
They will be the focal point of any gathering, no matter what other tasty foods there are because who doesn't love peanut butter and chocolate all mingled together in a tasty cake? 
Are you a fan of chai lattes from your local coffee house? Yes? Well, you are sure to love this. These chai spiced sheet cakes have the flavor of a warm, delicious chai latte, and what is even better is how they are topped with a chocolate swirl cream cheese frosting. 
We recommend this cake in the winter, as it will certainly warm you up and fill the spice-laden void in your heart. Pumpkin spice, move out of the way, chai spiced sheet cake is here. 
Coconut is a flavor that can hit the right spot at any time of year, but it is extra delicious in the summer. While we aren't always baking like crazy in the summer, this sheet cake is the ideal cake for those summer months. 
As a sheet cake, it will do great for parties and gatherings, and its coconut flavor profile makes it refreshing and summer perfect.  
If you like pumpkin and buttermilk then this sheet cake may be ideal for you. It has a dazzling combination of flavors, from cinnamon to pumpkin, buttermilk, and nutmeg. 
We find this sheet cake to be ideal for Thanksgiving, as it can make a replacement for pumpkin pie, which is not for everyone, and it is simple and delicious too! 
This sheet cake comes with a tender spongey cinnamon apple cake base and offers a shiny but thick caramel glad.
Mixing apples, caramel, and cake all into one is the perfect answer for the dessert you have been dreaming of all these years.
The smell itself is utter bliss. But the taste is like the golden glory of caramel, apple, and cinnamon all combined, these are just flavors that belong together. With such a moist cake and a luscious glaze, you can't go wrong.
We did not forget about those on a vegan diet, either. If you are vegan you can enjoy a delicious sheet cake! This option has a whipped buttercream frosting that is even suitable for vegans to enjoy. 
This cake is also safe when it comes to flavors as it is not overpowering or potent in any specific flavor, so it is ideal for people who may want a cake that functions as a safe middle ground.
This sheet cake is a classic. It is like a big cup of coffee and self-care whacked into a flat cake.
If you enjoy caramel, this cake will take you to heaven and back as it's got a delicious thick caramel topping that will alert all of your tastebuds to how decedent flavor really can be. 
For lovers of caramel, this sheet cake is the perfect self-care treat. It does take you a couple of hours to make, however, but it is so worth it!
This is a fluffy, but fruity sheet cake that is ideal for potlucks, or, if you fancy it, as a Valentine's Day treat! It is cute and delicious.
Of course, it is best that you enjoy raspberries, which can be very sweet, but the body of the sheet cake does even out the flavor.
It is also super easy to make and if you can get your hands on some Danish Dessert pudding pie filling glaze in raspberry flavor, it will be even easier to make! 
You may never have thought about putting Coca-Cola in a cake before, but now… It is time to try it! Using Coke in a sheet cake makes this dessert taste like a Texas sheet cake with Coca-Cola as a spice.
You put one can of Coke inside the body of the cake, and another in the frosting, you may not think it would be delicious, but it is.
Another reason this is great is that Coca-Cola is very high in sugar, so, you needn't add much sugar to the recipe aside from this! 
Who knew you could use a carbonated drink in a cake? 
Chocolate is a favorite for everyone, but coconut and pecan add a crunch to desserts that are 100% necessary to enjoy true flavor and decadence.
This cake does contain a lot of ingredients from instant coffee to Hershey's cocoa, coconut, pecans, and a lot of sugar. 
However, it is a great cake to make with your kids, and it is unlike any sheet cake you will have tried before. So, if you like a baking challenge, this cake is for you! 
We know, zucchini in a cake sounds like an abomination at first, however, just hold on. This cake has something special.
A sheet cake can be made with anything and zucchini is not off the list. Zucchini is making an appearance in more and more baked goods now too. 
This cake works well, and the zucchini makes it moist and succulent, however, it does not make the cake taste like veggies, instead, it tastes like your average cake… maybe even better! 
Conclusion
These are the 15 best cookie sheet cake recipes we know of and love. There are so many to choose from, so pick the ones which are best for your tastes. From chocolate-laden decedent sheet cakes to using wine and spices, everything is possible!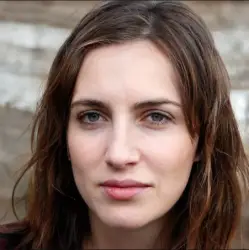 Latest posts by Anna Ingham
(see all)