Do you have some leftover pears you're looking to use up? You've come to the right place!
If you're trying to impress your family and friends and you want to make a delicious pear dessert, this page will have some delicious inspiration for you. 
The recipes on this list range in difficulty, but they are all absolutely delicious! These desserts will teach you brand new skills to impress your guests while showing how versatile pears really can be. 
Read on for 10 of the best pear desserts that you have to make right now!
Are Pears Good In Desserts?
Pears are very versatile and tasty, meaning they work very well in desserts. Fruit always goes well with the sweet that we like to eat after our main meal, and pears are no exception!
It is best when the pears are used when they are perfectly ripe. Hard pears will ruin the taste and texture of most deserts and overripe pears will become too moist and mushy in the desserts.
How To Use Pears In Desserts
There are lots of different ways in which you can use pears in desserts. These are explored below.
As pears are a very sweet and juicy fruit, there are lots of recipes that suit the fruit fantastically, making them a very popular component of many desserts. 
Like apples, pears are very tasty in a pie, cake, or pudding. If you want to have a warm dessert, you should try out pear cobblers.
Pears lend themselves to be spiced with things like cinnamon, so they are usually associated with the fall and winter seasons.
Lots of people enjoy pear flavors around the holidays, too.
This delicious pear crisp is perfect for all occasions. It is delicious enough to impress at a dinner party, while also being quick and easy to make for a weeknight dessert.
The pear crisp is made from very sweet pears that are spiced warmly. They are topped with a crunchy topping that is made from brown sugar, pecans and oats. This is where the dessert gets its name. 
This dessert takes only 15 minutes to prepare. It is great served warm with a scoop of ice-cream!
This pear cobbler is designed to be eaten in the fall due to the gorgeous fall flavors that it contains. 
This dessert contains everything you could ever want from a dessert. The warm spices will heat you up as the weather turns, and as you begin to retreat inside for the colder weather it will comfort you. 
The pears, butter and brown sugar all come together to make a delicious dish. The pears are caramelized in this dish and are cooked with cinnamon, ginger and nutmeg.
For best results serve this dessert warm with some ice-cream!
This recipe works well with some of the last pears of the season. For this reason, this dish is spiced using fall spices. This dish is very moist and is loaded with flavors that will not disappoint. 
This dessert is great for after a meal or as a daytime snack. Topped with pecans, this dish will give your family and friends the delicious flavors and satisfying crunch that they so lust after! 
There are many hidden pros to this cake, too. It is super easy to make, taking a very short amount of time, and it is fairly healthy, too!
Looking to use your pears for a more classy dessert option? Give these red wine poached pears a go! They look great on your plate and will definitely wow your guests!
This is a very decadent dessert, but the natural sweetness of the fruit will complement the wine and spices so well that you will forget about the indulgence. 
This dish is perfect served with mascarpone cheese or some delicious ice-cream. Lay this one out nicely on the plate to impress your guests even more!
This cake is super easy to make. It is laced with sugar and cinnamon and you will be able to see the fresh and ripe pears on the top of the cake. This is a dessert that is great for the holiday's and it looks so good on the Christmas table. 
The great thing about this recipe is its simplicity. You don't have to stick to the holiday's to enjoy this cake, as it is very easy to make and requires very few ingredients!
This vegan cake is to die for. If you follow a vegan diet, it can be difficult to find desserts that really hit the spot. This recipe really works and it is fluffy, light and moist.
If you are new to baking vegan cakes, this is a great place to start because the instructions are very simple and clear. 
This cake doesn't take long to bake and it looks absolutely beautiful when it is finished. It is served with flavors of maple, cinnamon and lemon shining through!
This recipe takes the idea of apple fritters and turns them on their head, replacing the apples with pears! The pastry of these fritters is made from pears, which creates a very sweet and delicious dessert.
This recipe strongly believes in the beauty of pears, believing that they are sometimes outshone by apples. Pears are very sweet fruits and they work very well in desserts. This pear fritter works as evidence of this claim.
This pear tart is absolutely delicious. It is topped with a layer of almonds which gives the dessert a delicious flavor and crunch. In between the almonds, you will find the tart covered in slices of perfectly ripe pears. 
This tart can be made very quickly, with cooking time being only 30 minutes! It is a good idea to choose the shape of your pan depending on the kind of shape you want your tart to be.
If you're hoping for a round tart, use a round pan. If you want a rectangular pie, you should opt for the rectangular pie pan!
Baked pears are a very alternative dessert so if you're looking to win the prize for uniqueness, then this dish is for you! It looks very fancy, but it is actually extremely simple to make. 
You can fill your pumpkin spiced pears with whatever pleases you, but this recipe adds crunchy walnuts and pecans to the delicious fruit.
It takes very little preparation time and all you will then need to do is to place the pears in the oven.
With this dessert, it is a good idea to put some time into the presentation. You really can make this dish look professional and impressive if you present it well!
Spending some time on this can improve the dish and the enjoyment of the dish in lots of different ways.
I have never met anyone who doesn't enjoy a delicious donut! There is nothing that compares to the sweet, doughy goodness.
We all associate donuts with sprinkles and chocolate sauce, but why not have a fruity donut, too! 
These spiced pear donuts are perfect for the fall when you want to start getting cozy by the fire. The spices used are very much fall-like, and the pears are very sweet and ripe at that time of year, too.
What Equipment Do You Need For Baking?
When it comes to baking, there are a few tools that you will need to ensure that you are baking to the best of your ability.
If you want your dessert to impress, you will need to ensure that you have some silicone baking mats, a cookie scoop and a good rolling pin as well as some of the other basics. 
These tools will help you when it comes to not messing up your baking as they help things to run smoothly in the kitchen.
What Season Do Pear Desserts Suit?
Pear desserts are very well suited to the fall season. This is because cinnamon spices and almonds are often associated with the fruit. These flavors are very autumnal.
However, if you can get pears all year round, there is nothing wrong with having them for a summery, fruity dessert, too.
Don't limit yourself to seasons when it comes to these desserts as you may like them so much that you want to use them all year round!
Final Thoughts 
We have explored some of the best pear desserts that you have to make right now in this article! If you have read through, I'm sure one or two of these options will have stood out to you.
Don't shy away from trying out a new dessert for your friends and family! If you happen to fancy some pears, or you have some lying around, give one of these recipes a go today!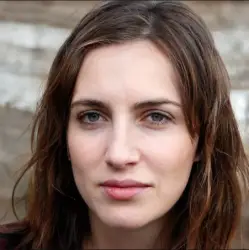 Latest posts by Anna Ingham
(see all)