Americans love all kinds of cheesecake, baked, cold, and now we promise you can add pineapple cheesecake to this list!
Pineapple is a great ingredient and something we should savor in the Americas as abroad they are not so good.
Even in the UK pineapples are a lot less sweet and more fibrous then they are here, weather being the main issue.
So let's celebrate an ingredient that can grow quite well in some of the US's southern states by combining it with something undoubtedly American – cheesecake!
Keep reading to find the perfect recipe for you to make your own pineapple cheesecake today, it might be your new favorite summer dessert!
This is a really popular recipe with more than 200 positive reviews, there's plenty of reasons why. Not only is this cheesecake quite easy to make, something you can do with your kids, but it is no bake.
This means you could easily make this with kids without worrying too much about burns or anything, but it also means it's the ideal summer dessert that doesn;t require you getting flustered in the kitchen thanks to a hot oven.
Even the graham cracker crust doesn't need baking, on top of which is a cream cheese, sugar, and pineapple filling that when cold can be so refreshingly zingy and a true treat in the heat.
This is your classically American baked cheesecake, that incorporates our Pineapple in a slightly different way.
The actual filling of the cheesecake doesn't have any pineapple in it at all, but is instead flavored in your classic way with vanilla and lemon, as well as sour cream.
The pineapple is instead chosen as a topping, essentially creating a candied pineapple topping that is really sweet and tangy, the perfect contrast to the sweet and creamy baked filling.
We find this recipe highlights the use of canned Pineapples best, which is good as not everyone will have access to nice fresh pineapples, but we would always suggest using fresh if you have it.
That said, in addition to it being baked, makes this perhaps the best one to make outside of the summer season.
This cheesecake does a great job of combining the two best things about the previous two recipes.
Namely, this is another no-bake pineapple cheesecake like the first recipe, but, like the second, it actually goes for a pineapple topping as the main vessel of pineapple flavor.
Yet, it also adds pineapple in the cheesecake filling making it a much sweeter and zingier dessert.
This is another great one for summer as it is not baked, but is a clever recipe that can really pack the pineapple flavor in, if you want it to be the star of the show.
The crust also combines macadamia nuts with the graham crackers for something that has a little more crunch, retracting some sweetness here as a trade off with the much sweeter filling.
Some of these recipes are quite hands-off desserts, but if you want something a little more special, a bit more show stopping, then this is a worthy challenge for any home baker.
The recipe creates something sophisticated, adult, but with all the classic pineapple and rum flavors we love.
Crème Fraîche adds a really nice texture and curd to the cheesecake that is really welcome with some of these stronger flavors.
While the filling and crust remains fairly run of the mill, the topping is a really nuanced combination of honey, rum and pineapple, that creates something a little more fancy that your classic pirate pina colada cocktail.
For something to really impress your guests at your summer parties, this is the recipe to consider.
At any party, summer BBQ or otherwise, most people like to stand around your garden, usually with a drink in one hand and some sort of food in the other.
You don't want your guests to drop their drink to have to use both hands to tackle your desserts – enter stage left these individual mini cheesecakes.
The recipe remains similar to the others, but combines pineapple into both the filling and in the topping, as well as a little cool wipo on top.
You can add these extra sweet elements for something a little smaller like this as the portions are smaller and more controlled – ideal for any summer gathering!
On the subject of individual desserts, while they are practical in a party setting, an individual dessert at a dinner party is another trick to make your guests feel special, and also like they don't have to share!
This fancy and nuanced recipe can really be the showstopper at your dinner party, as well as making the evening for a potential gluten free guest.
The recipe cleverly swaps out flour for cornstarch as an easy gluten free swap, or even suggests using coconut macaroons for the biscuit base, truly game changing.
Additionally, the rum soaked pineapple ring is a classy and interesting addition that makes the dessert feel nice and adult.
Pineapples aren't the only export from the south that Americans love, also from the Caribbean, we love a good Pina Colada, especially in the summer sun.
So why not look to this amazing Pina Colada Cheesecake, which of course contains pineapple, as a boozy summer treat.
The baked style is much creamier and richer which some may prefer in smaller portions with this boozy but summery dessert.
This is a baked cheesecake that can be a little more classically American, but can make a lot of sense due to the sweetness in the filling that can do with some mellowing out.
We love the base here which combines shortbread with coconut flakes and macadamia nuts which provides a more subtle taste to compliment the sweet inside.
This cheesecake doesn't require any baking, and while it could be done by children, if you want to add some booze you may want to try this yourself.
One of our favorite things about these pina colada cheesecakes is the opportunity to try different rums and coconut liqueurs, or even other alcohol.
It's arguably the ideal boozy summer dessert. I think the boozy version of this recipe works best with this style of cold creamy cheesecake.
Cold, this dessert is really great in the sun and makes for a delicious and refreshing dessert for the summer without baking needed.
The added maraschino cherries on top create that classic cold dessert look, but also keep within that cocktail theme, making it really fun for parties.
Plus, the added whipped cream does help play down the stronger flavors a bit more.
Final Thoughts
As you can see there are plenty of variations on this classic recipe, whether you want to go boozy or not, want to go classically baked, or for a cold no bake dessert, there are loads of options.
This dessert is really a classic when it comes to a summer party, pineapple, rum, coconut, lime, all these flavors can really transport you to a miranda of a Caribbean beach straight from your backyard.
Some of the more 'fancy' options, many include booze, are ideal for a more sophisticated get together that just says more than whipped cream and graham crackers.
Try out one of these desserts today to find your favorite cheesecake recipe, ready for the summer.
Frequently Asked Questions
What's The Difference Between Traditional Cheesecake And New York Cheesecake?
New York cheesecake is often baked and often utilizes whole eggs for a really rich and creamy finish.
The addition of eggs can also make the filling rise a little and often dimple in the middle, this can add height and volume to the cheesecake which can be helpful when serving guests.
On the flip side, the more European traditional cheesecake is no aked but is instead chilled in the fridge. These cheesecakes are often more ideal for the summer as cold cream is really cooling.
In comparison to the New York cheesecake they are also less rich in flavor and less calorific.
Will Pina Colada Get Your Drunk?
If you add alcohol to your pineapple cheesecake it will indeed include alcohol to the extent that you choose to include it. However, in comparison to the other ingredients it just won't be very strong.
Moreover, the addition of cream and other fatty and sugary ingredients will make the alcohol less strong in general.
If you are tee-total and worried, you can certainly taste the alcohol, which can be a problem for some, but the actual alcohol content will be so low and weakened that you won't be getting drunk for the dessert.
That means it is also okay to give to kids in smaller amounts.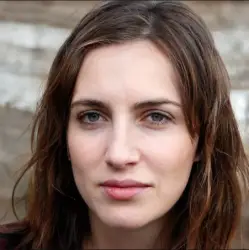 Latest posts by Anna Ingham
(see all)