At Asian eateries, it is common to find simple desserts like fortune cookies, almond biscuits, and pudding. There is, however, a whole universe of Asian desserts to discover. 
As well as having unique traditional desserts for each Asian cuisine. Many are made with fruit, while others use sugar and flour.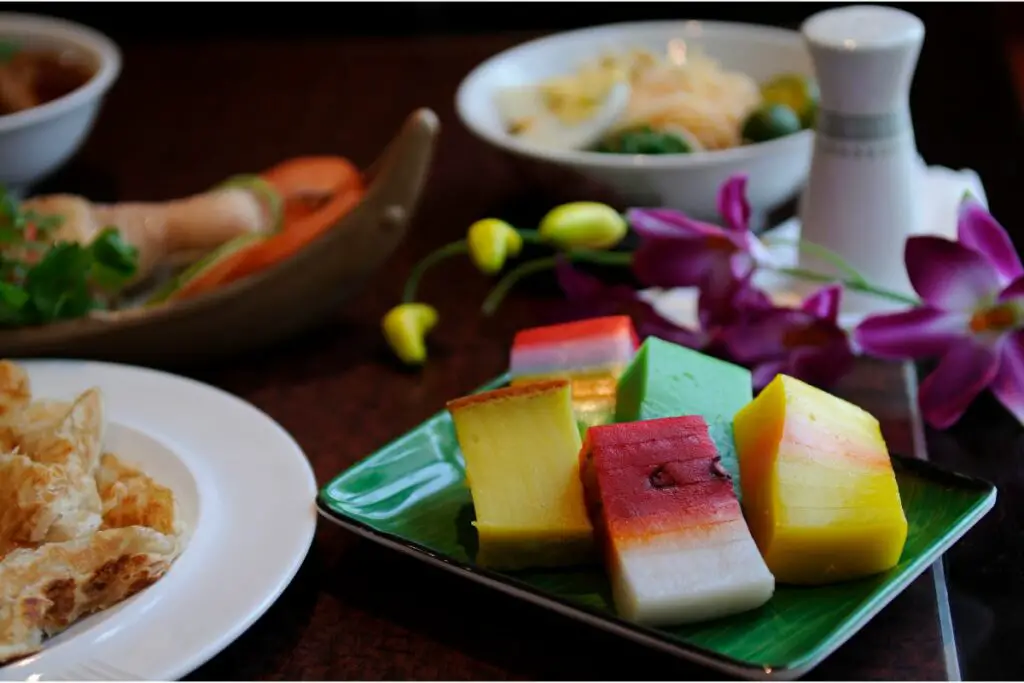 The majority of us have a preferred Asian restaurant where we enjoy the unique and delectable oriental desserts whenever we go.
There are several Asian dessert recipes that, despite their seeming complexity, are surprisingly simple to prepare.
This list has something for everyone, from cute little cookies to simple Asian desserts for interesting treats. Want to know more? Let's discover these 24 delectable sweets with an Asian influence.
15 Best Asian Desserts To Make At Home
Here we've handpicked some of the most delicious Asian desserts that you can easily prepare at home for your next family gathering or dinner party.
We're not sure which is cuter, the tiny Vietnamese snowballs or perhaps the cupcake wrappers they're in. These sweet little Asian treats will undoubtedly taste as good as they look.
Each snowball contains a delicious, smooth sweetness that may be made of mung beans or coconut. Coconut has been used to coat the outer layer. 
It was wonderful to discover this recipe for a quick and simple delectable treat because making traditional Vietnamese snowballs may take some time.
Smooth egg custard coated in a buttery, flaky puff pastry shell makes egg tarts a famous Chinese dish (see also '10 Tasty Chinese Desserts To Make This Weekend'). These delectable tiny custard tarts are frequently available at dim sum restaurants and Chinese bakeries.
The dessert was first made in Guangzhou, China, in the early 1920s.These small Asian pastries include a filling that is creamy vanilla-flavored, sweet, and delicate.
You have certainly seen these delicious miniature Asian treats if you have ever indulged in a robust Chinese cuisine buffet.
These cookies represent money at Chinese New Year and are said to bring prosperity (or good luck!) in the upcoming year.
These cookies can also be made with almond flour. Use only pure almond extract, then top the cookies using sliced almonds for decoration.
Thai and Singaporean treats made of fried bananas are among the most well-liked in Asia (see also '10 Tasty Filipino Desserts To Make This Weekend').
This sweet dessert, also called Goreng Pisang, is created using ripe bananas that have been coated in rice flour and coconut batter.
Sesame seeds and til seeds or cinnamon and other spices are sprinkled on top of the deep-fried bananas. Sprinkle them with icing sugar. Enjoy a cup of Thai tea with your warming and delicious fried bananas.
A conventional dasik mold is required if you want to bake these gorgeous cookies properly. Unfortunately, this is unavailable in the United States.
You can nonetheless attempt to create them using silicone molds or purchase a dasik mold on the web.
These adorable and delectable little cookies only require roasted sesame seeds or powder and sea salt. Sugar, rice syrup, honey, and water are the ingredients used to make honey syrup.
Another reason to adore these Korean tea biscuits is that they don't require baking – so they're one of the easiest on this list to prepare!
There are just six ingredients needed to make these delicate tiny cookies: butter, eggs, flour, pure vanilla extract, plus sugar. To prepare the chocolate cookies, you need to use cocoa powder.
You must blend all the ingredients in a food processor if you want these cookies to be really delicate. If you prefer to combine them by hand, there is an alternative method.
These cookies can also be made into more conventional shapes, such dove-shaped cookies, using cookie cutters.
When you create matcha green tea mochi from scratch, it has a lovely green hue, is sweet and chewy, and tastes delicious because it is made with matcha.
This recipe is a traditional Japanese sweet that uses rice flour with matcha powder. It can be changed to include fillings like strawberries, red bean paste, and ice cream.
The best part is that this vegan green tea mochi can be made in about 15 minutes.
Mangos are common in many different cuisines around the world, although Asian cuisines tend to use them most frequently.
You've undoubtedly already savored this silky, creamy dessert because Chinese restaurants commonly serve this mango pudding.
Taste-testing each and every mango you are using to assemble this pudding is the key to making it right. Mangos should be ripe, soft, and have a delightfully sweet flavor.
This pudding needs to be made extremely creamy, which requires a food processor.
These cookies are particularly intriguing because of their dark hue, and the sesame seeds really up the flavor.
In this dish, delicious black sesame seeds as well as the delicious chocolate flavor of choc chip cookies are combined.
Both the light brown sugar and the white granulated sugar specified in the recipe are required for these sweets to be extraordinary. Compared to sweeter types, semisweet chocolate chips are more flavorful.
This recipe for steaming pears will win your heart if you enjoy baked apples. The style of steamed pear is known as baesuk in Korean.
This Asian sweet is typically given to those who are congested with a cold. Even when you're feeling well, we believe it to be quite tasty.
Grab a whole pear then slice off the top to prepare this recipe. Hollow out the interior next.
Honey, jujube, pine nuts, cinnamon, and ginger are all crammed inside to produce a flavor-filled delight.
Chinese nougat, also known as Chinese milk candy, is a customary Chinese New Year treat. This candy is extremely delicious because of the crunchy roasted peanuts. 
It will somewhat remind you of divinity, a popular holiday treat in the United States. You might also be reminded of a vanilla-flavored Tootsie Roll by this Chinese milk candy.
There are only three ingredients in this recipe for marshmallow nougat, making it one of the easiest Asian desserts to prepare. The ingredients are roasted peanuts, powdered whole milk, and marshmallows.
It's not widely known, but until recently, dairy foods like cream and butter were rather uncommon in some parts of China (as well as other Asian cuisines). Even today, a traditional Chinese home rarely has an oven.
On the stove's top is typically where Chinese sweets are prepared. This cake resembles a cake in the Western sense, but it is baked in a steamer basket.
Only eggs, sugar, flour, vanilla extract, salt, and baking powder are required to prepare this cake.
With a glass of boba tea or bubble tea, this dessert featuring Asian flavors is ideal. Perfect would be a scoop of whipped cream placed on top.
Purin is the name of a caramel-flavored Japanese custard dessert (see also '15 Best Japanese Desserts To Make Today'). This pudding resembles Mexican flan if you've ever had that dish.
The best thing about making purin is that it doesn't need any unique ingredients, making it simple to prepare this velvety pudding at home.
Although you may make this dish with milk substitutes like almond milk, traditional whole milk has more flavor.
Water and sugar are required to prepare the caramel sauce. Make sure the sugar has dissolved. Never stir it.
A delectable sponge cake prepared with honey and beaten egg whites is a traditional castella cake. This beautiful cake from Asia is incredibly light and goes well with fruit and a hot cup of tea.
For the finest results, create this cake with bread flour. This will offer you a beautiful, bouncy texture that all-purpose flour cannot provide.
Don't overmix this batter, please. All the lumps of flour should be incorporated, but avoid overmixing to the point where air bubbles form.
Vietnamese iced coffee is a must-try if you're a coffee connoisseur. One of the more distinctive Asian desserts is Vietnamese coffee, which differs slightly from iced coffee you may buy at places like Starbucks.
It's far sweeter, for starters. In addition, crushed ice is required to produce this delectable java dish. Additionally, dark roast coffee is used to make Vietnamese coffee. 
The recipe above suggests which coffee you should use to get the best results.
Any dark-roast coffee, especially a nice French roast, can be used, though.
Final Thoughts
Traditional Asian treats are as diverse as the nations and individuals from which they originate, ranging from Japan to China and Thailand. 
The former has produced a multitude of components used in desserts, including mochi, sticky rice, and red beans, from a variety of Chinese civilizations. 
To attempt to master such a diverse range of cuisines would be overwhelming, so we've compiled a list of a few of our favorites to give you a taste.
Whichever dessert you decide to try out first, you're sure to appreciate the delicious flavors and impress your dinner guests!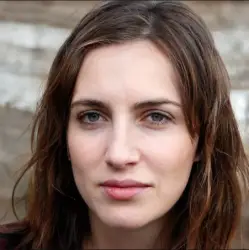 Latest posts by Anna Ingham
(see all)