Nowadays there are plenty of vegan and gluten-free recipes on the internet that you can use to bake some delicious cakes, although finding recipes that are both vegan and gluten-free is slightly more difficult, but since there are so many, it can often be hard to find the exact recipe that you're looking for, which makes baking more stressful that it needs to be! 
In order to make baking more fun again, we've decided to compile our favorite vegan and gluten-free recipes all into one convenient list, which means you can keep coming back to discover new recipes whenever you're in the mood to bake. 
So, what are you waiting for? Let's take a look at some of the delicious recipes that we're loving right now! 
Tastiest Gluten-Free And Vegan Recipes
If you're a fan of both vanilla and chocolate cake, then choosing which one to make can be difficult, but this cake has the solution! 
Rather than trying to decide between either vanilla or chocolate, this cake incorporates both into the mix, and it's not just the delicious taste that is impressive either, but the marbled sponge is equally as good too, which makes it the perfect party cake. 
So, why not try out this incredible cake when you next get in the mood to bake something decadent and delicious! 
Red Velvet cake is a firm favorite amongst cake lovers, but because the usual recipe for it calls for coloring which includes non-vegan ingredients, it often means that those who want to enjoy a slice of this amazing cake are left disappointed. 
Thankfully, this tasty recipe will allow both vegans and those who are gluten-free to enjoy the taste and texture of a red velvet cake, (see also: 13 Tasty Pumpkin Cake Recipes To Make Today)without any of the cruelty! 
Originating from Latin America, this one is for all of the coconut lovers out there, as this recipe makes use of both evaporated coconut milk and sweetened coconut milk to create this dairy-free dessert. 
Topped with a delicious whipped cream, (see also: How To Make The Best And Most Delicious Whipped Cream Frosting)this dessert is perfect for those who want a moist cake that is cruelty-free! 
One of the biggest concerns when making a vegan and gluten-free cake is that it is going to lack the moisture that you would typically expect from a cake, and whilst the substitute ingredients usually do more than a good job of living up to the expectations, this cake is a sure way to get a delicious and moist cake thanks to the inclusion of olive oil! 
Paired with the incredible oranges that cover the top of this cake, it's a great way to bring a slice of the Mediterranean into your home, which is great if you're reminiscing back on those vacation memories.
Colorful fruit and dark chocolate, you'd be hard-pressed to find a better combination of ingredients out there, which is why this incredible black forest cake is one of our absolute favorite recipes to make.
It's dark, it's decadent, it's delicious, and it's absolutely amazing. 
The best thing about this amazing cake? It's gluten-free and entirely vegan, so everyone will be able to enjoy a slice of this devilish cake. 
A classic recipe adored by many, carrot cake has always been one of our favorite cakes to bake, but if you're trying to make it suitable for both those who are gluten-free, as well as those who are vegan, then it can be difficult to know which substitutions you need to make, as well as what ingredients you need to add in order to maintain the perfect taste! 
Thankfully, this recipe has your back, it's super easy to make and your batter is ready in just 15 minutes, which means it is perfect to make when you're also preparing a full dinner. 
If you were asked to blindly taste test this cake, you'd have absolutely no idea that it was both gluten-free and vegan!
This shows that you really can enjoy delicious recipes without any of the cruelty involved from using animal-derived ingredients. 
If you're a fan of chocolate, then this cake is definitely going to appeal to you, with its inner chocolate icing, and is coated with chocolate ganache too, which makes this fudgy and chocolatey ordeal even more worth baking! 
Whilst you might be slightly stunned to see courgette included in this recipe, we can assure you that you won't even notice thanks to all of the delicious chocolate that is also included with this cake recipe, (see also: 7 Amazing Chocolate Cake Doughnuts Recipes You'll Love To Make)which makes it a great way of including some veggies in your diet without having to eat them directly. 
The courgette does have a purpose though, as it is used to help create the fudgy texture that makes this cake so amazing, so not only is it (kinda) good for you, but it's also an incredibly delicious cake too! 
Lemon drizzle cake is always a welcome sight during an afternoon tea, but it tastes even better when you find out that it's gluten-free and vegan too, both the sweetness and the zestiness exist in perfect harmony to create a deliciously moist crumb, as well as the crispy sugared coating. 
This recipe is perfect for those looking for a refreshing and sweet slice of cake, and there's no doubt that you'll be having more than one slice when this cake is on offer! 
We all know how delicious this combination of flavors is, and if you're looking for a cake that is going to be a bit of a tipple, then this is definitely going to be one you should try baking, especially during the holiday season. 
This boozy recipe results in an amazing cake (see also: 11 Amazing Bourbon Cake Recipes To Enjoy)with a dense sponge, all whilst being vegan and gluten-free too.
Paired with some vegan ice cream, and this cake is guaranteed to be a dessert-time favorite no matter when you serve it! 
As delicious as a big slice of cake can be, especially if you're using one of the recipes we've listed here, sometimes you might prefer to enjoy a much smaller sweet treat.
But what happens when you want all of the amazing flavor and texture that comes with a cake but in a smaller form?
Well, these lemon ripple bars are going to be sure to hit the spot!
With all the zestiness from the amazing lemon curd, these bars are perfect to add to your lunchbox for a midday treat at work and are both gluten-free and vegan too, so anyone can enjoy them! 
Trying to create an amazing birthday cake that manages to be Vegan and gluten-free? Then look no further than this super yummy funfetti cake!
Adorned in rainbow sprinkles, this is the ultimate feel good cake for any special occasion, and is the perfect cake to make for a kid's birthday party, especially if you know some of the other kids attending are vegan or gluten-free. 
Although, nothing is stopping you from baking this delicious cake for yourself, who said there had to be kids involved?
If you celebrate Easter, then you'll already know that there is always pressure to come up with something delicious, and it can be awkward making something that is both vegan and gluten-free too, thankfully, this recipe will solve all of your problems! 
Layers upon layers of chocolate will ensure that your taste buds will be overjoyed as you sink your teeth into this delicious cake, and because it's gluten-free and vegan, everyone will be able to enjoy this treat! 
Nothing beats the incredible fragrance and taste of this banana cake, the faux "cream cheese" frosting, alongside the fruitiness of the bananas help to make this delicious cruelty-free cake something that everyone should try baking! 
This is a great way of using up any over-ripened bananas you might have lying around your pantry, and although it isn't as healthy as eating the fruit by itself, it is free of any refined sugar, so you'll definitely feel a lot less guilty about having a slice (or two!) 
Conclusion
We hope you enjoyed our compilation of vegan and gluten-free cake recipes.
Hopefully this list will inspire you to put on your apron and bake some delicious treats for your friends and family sometime soon, and we're sure they'll enjoy some of the incredible flavors and textures on offer in this list.
Thank you for reading!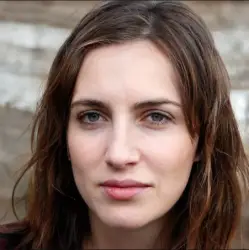 Latest posts by Anna Ingham
(see all)