The German delicacies are probably only noticeable when they appear in the local supermarket aisles around certain holidays.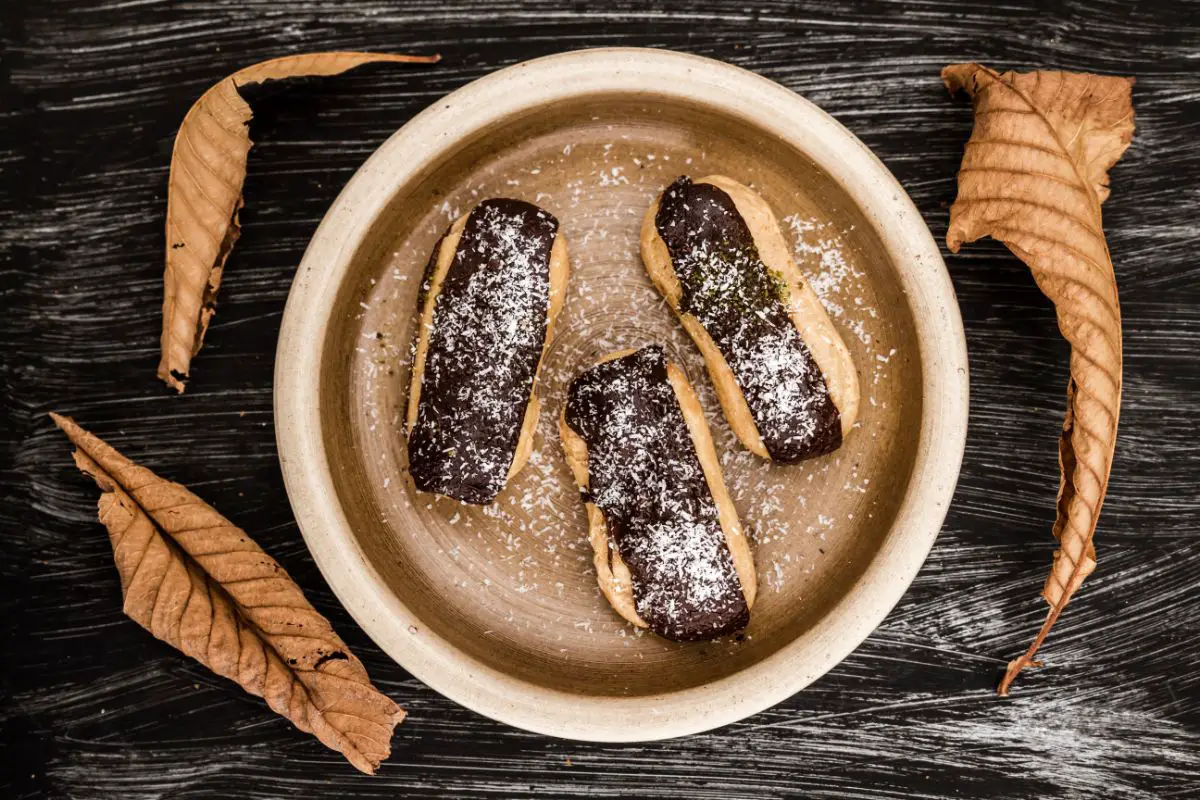 The quantity of potato, cabbage, and sausages makes German cuisine unique. German cuisine is equally renowned for its mouthwatering desserts, though. 
Furthermore, it should be noted that German chocolate cake isn't a native dish of Germany. The dish was developed by a person with the last name "German," and it bears their name.
The truth is you are able to make German sweets frequently at home rather than just as a once-a-year treat. The German pastries listed below will satisfy even the sweetest tooth and quickly become household favorites.
For your upcoming baking session, choose your favorite of the German desserts from the list below (see also '15 Delicious Fancy Desserts You'll Love To Make!'). The following list of ten traditional German sweets can be prepared at any time of year.
10 Delicious German Desserts To Make At Home
These 10 tasty German desserts are simple to prepare and are guaranteed to satisfy your sweet tooth, whether you're hosting a family dinner or just feel like a weekend treat!
One of many comparable sweets that may be seen across Europe is the German equivalent of spit cake, baumkuchen. 
There are several competing hypotheses regarding its origins. One claims that it originated in the 19th century in the German town of Salzwedel, while another claims that it is a descendant of Hungarian wedding cake.
On a spit that is revolving over a heat source, the batter—which is commonly formed from flour, egg, salt, vanilla, sugar, and butter—is thinly covered. Every layer must be completely dry before being applied. 
The cake's name, baumkuchen, or tree cake, comes from the wonderful texture and appearance of the sliced cake, which resembles growth rings.
Although it might take a bit longer to prepare, this cake is not particularly challenging and has a lot of wow factor. 
The amount of layers in the cake gives it its distinctive pattern; in Germany, they are cooked on a spit, but we chose the simpler grilling method.
Due to the interior's appearance of wood grain, the name in German translates to "tree cake" or "log cake."
Since the dough is prepared with pastry cream, this cake differs slightly from others you've tried. The cake includes a crunchy almond layer on top, a crusty exterior, and a mushy, gooey within.
Depending on your preference, you can offer this German dessert dish warm or cold.
This German yeast cake's traditional recipe has a delicious flavor that makes the effort it takes to prepare it worthwhile.
Before serving, some individuals choose to cover the Bee Sting Cake with a delectable chocolate sauce. Once you've been stung by this moreish bee sting cake, you'll become addicted to its deliciousness.
Pertaining to one story, a bee was drawn to the honey topping of this famous Bavarian treat, and the cook who created the cake got stung. 
According to a different tale, German bakers in the 15th century are said to have successfully repelled intruders from a nearby village by hurling beehives at them. To celebrate, they afterwards baked a cake that bears their name.
Germans commonly combine quark, flour, egg, vanilla, sugar, plus baking powder to create quarkbällchen, which translates to "quark balls."
In rare cases, the mixture may additionally include maize or potato starch, milk, softened butter, cinnamon, and lemon zest.
Small balls made of the quark mixture are deep-fried till golden brown outside and fluffy and tender on the inside. Once cooked, the fried pieces are typically dusted with cinnamon sugar, powdered sugar, or both. 
This sweet dessert, which is thought to have originated in Bavaria, is typically eaten as a snack with a coffee or a cup of tea.
Although they may have a doughnut hole appearance, the Quark cheese gives them a distinct flavor and texture. 
The ideal choice for a memorable holiday meal, snack, or dessert! These delectable German balls are easy to make. 
When coated in cinnamon sugar, these fluffy tiny German dough balls become even more tasty and soft.
This Austrian and German sheet cake is called donauwelle. It comprises two pound cakes: a vanilla-flavored one on the bottom, and a chocolate-flavored one on top. 
The cake is then topped with cherries, buttercream, as well as chocolate ganache. As the cake cooks, the cherries will drop through the batter, creating a wavy pattern in the cross section that may be suggestive of the Danube river.
In reference to the hues black, white, and red, it is also recognized as Schneewittchenkuchen or Schneewittchentorte, which both translate as Snow White cake.
These tasty German cookies with a crisp star shape are called zimtsterne. They are made with whipped egg whites blended with sugar, cinnamon, vanilla sugar, and ground nuts—typically almonds, but occasionally hazelnuts as well.
Star-shaped cookies are made by rolling and cutting the dough. Each cookie is topped with a thin coating of white frosting produced from egg whites with sugar after baking.
These cookies are called cinnamon stars because they include a lot of the fragrant spice.
Without these Zimtsterne, which rank among the most well-known and cherished traditional German Christmas sweets, the season wouldn't be the same.
It's time to put on your aprons and get set to fill your house with the scent of Christmas baking! And what better way to get started than with this classic Zimtsterne dish!
A delicious marriage of thick, fluffy dough and chopped, sliced, or diced apples is German apple cake, or Apfelkuchen.
The cake is frequently sprinkled with cinnamon sugar, topped in flaky streusel, or drenched in vanilla custard, depending on the location.
Sliced apple cake is typically eaten as a satisfying afternoon dessert and is frequently served with coffee or tea. It is traditionally made in round tins.
A delicious, dense cake that stores well is German apple cake. For over 20 years, it's been a household favorite. Serve with a cream cheese icing or a sprinkle of confectioners' sugar.
A thin sheet of shortcrust pastry forms the base of the classic dessert (see also: 10 Of The Best Puff Pastry Desserts You Have To Make Right Now)known as German-style cheesecake, which is covered with a creamy mixture of quark cheese, egg, and (sometimes) different fruits. 
Despite the fact that käsekuchen is frequently contrasted with the traditional American cheesecake, the addition of mildly acidic quark cheese creates a delicate, delectable dessert that expertly balances sweet and sour flavors.
Käsekuchen is a traditional German delicacy that is frequently appreciated as a daily treat with coffee or tea. It is typically served coated with powdered sugar.
Gelatin is used to thicken this smooth, creamy egg custard, which is then mixed with whipped cream. 
It is typically served chilled and topped with sweet sauces or chunks of fresh fruit as a garnish. Although its exact roots are unknown, it is believed that Bavarian cream is either French or German in origin.
It is thought that French chefs who worked throughout Bavaria in the 17th and 18th centuries acquired the recipe there.
A well-known French chef named Marie-Antoine Carême is credited with creating the meal; he published a recipe for it during the 18th century.
This customary German treat is mostly connected to the winter and Christmas seasons.
The broad category of honey- or ginger-flavored cookies usually made on oblaten (thin wafers) and drizzled with dark chocolate or sugar frosting is referred to as lebkuchen.
Additional components could include different kinds of nuts and candied fruit, as well as diverse spices including clove, aniseed,  nutmeg, coriander, and cardamom. 
Best-known variations of this biscuit include the heart-shaped lebkuchenherzen, which are frequently embellished with icing and various inscriptions, the German equivalent of the gingerbread man known as the honigkuchenpferd, and the hexenhausel (witch's house).
However, the Nurnberger Elisenlebkuchen is the most well-known.
Popular in Germany, black cherry cake is made of chocolate sponge that is topped with whipped cream and cherries that have been soaked in kirschwasser.
In certain variants, the kirschwasser brandy is used to flavor the whipped cream or soak the chocolate layers.
When the cake is put together, whipped cream, chocolate, and cherries are used to liberally garnish it.
One of the many competing theories surrounding the cake's creation is whether chef Erwin Hildenbrand or confectioner Josef Keller actually invented it.
Final Thoughts
Germany is renowned for making delicious sausages. But this  nation also possesses delectable German sweets. Germany is renowned for its exquisite pastries. 
Around 4 o'clock in the afternoon, Germans have a tradition of eating cake (kuchen) and coffee. The German term for this period is kaffeezeit, which is comparable to British afternoon tea.
Every region in Germany has a unique dessert. Yes, visitors to Germany will find it challenging to decide which traditional German dessert to sample because there are so many mouth watering options all around them. 
This article has provided a list of the 10 tastiest and most popular German dessert delicacies that you can make yourself. Enjoy!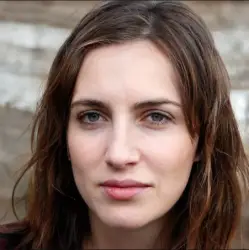 Latest posts by Anna Ingham
(see all)