Royal wedding cakes are often an inspiration for brides when considering the kind of cake they want for their wedding.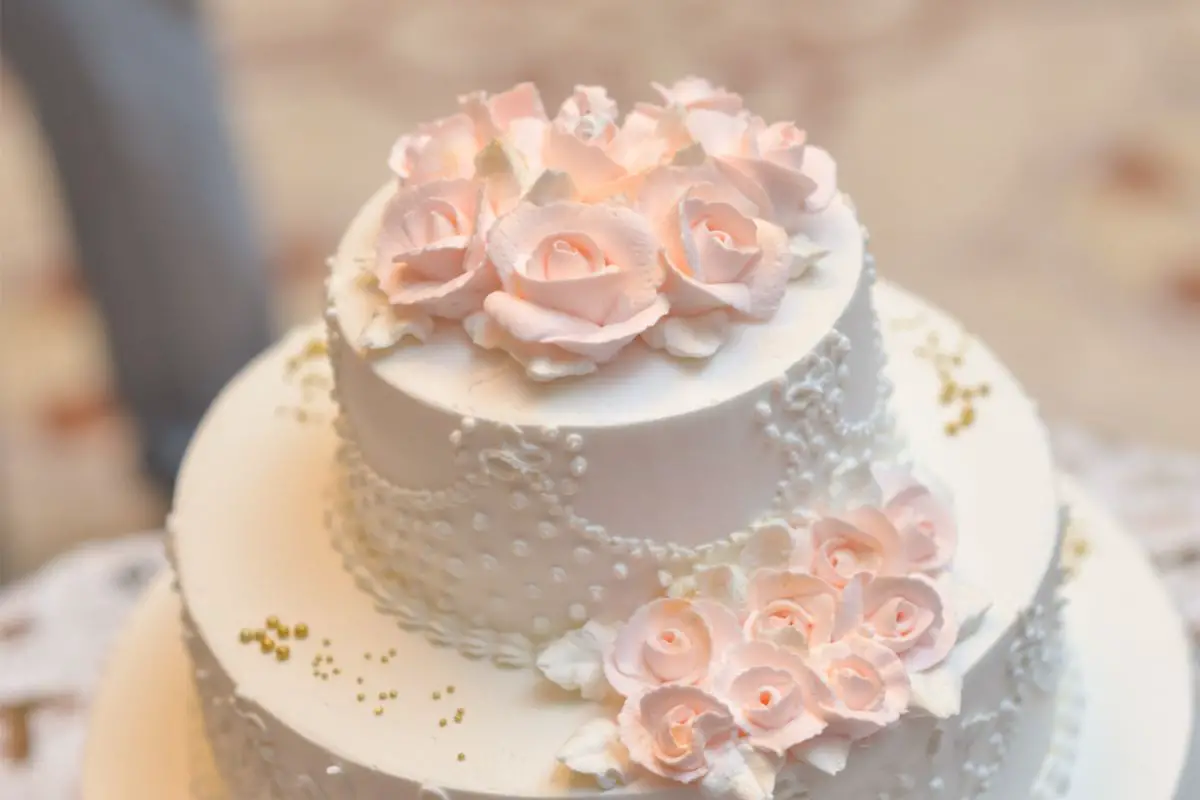 While most are far too large and expensive for a regular  wedding they can influence trends for colors, styles and flavors. 
We have found 7 best royal wedding cake recipe ideas for your special day(see also: 10 Best Rainbow Wedding Cake Recipe Ideas For Your Special Day). Whether you want to go full traditional or be a modern royal follower there's a wedding cake that is perfect for your celebration. 
One of the most high profile weddings of the last decade has been that of Prince Harry and Meghan Markle. So it is not surprising that their wedding cake has been copied numerous times since. 
Like many other aspects of their wedding, they broke with tradition and did not have a very tall, multi-tiered cake. Instead they had two single tiers and one double tier cake. 
They also didn't have a traditional British fruit cake as their wedding centerpiece. Instead their wedding cake was an Amalfi lemon and elderflower sponge cake.
This recipe is a version of that cake that includes buttercream flowers rather than fresh ones. 
The cake will only serve 10 people so for your wedding cake you will need to make it bigger or alternatively, do what Harry and Meghan did and have four separate cakes. 
Preparation time for this cake is 20 minutes, and it is baked in just 35 minutes. Decorating and frosting will take extra time depending on how experienced you are with this aspect of cake making. 
This is a really beautiful cake and will make a stunning centerpiece for your special day. 
This is another take on the lemon and elderflower cake but one which more closely follows the style of the original. As such the flowers on top of the cake are fresh peonies and not buttercream flowers.
The stems of the flowers should be wrapped in floral tape. 
The finish of this cake is much more similar to the original as it has a top lip of buttercream and is finished in a rustic style. It will make a beautiful centerpiece at your countryside or barn wedding. 
Preparation time for this lemon elderflower cake is 2 hours, and it cooks in 35 minutes. You will need to leave it to cool for at least 3 hours before you can begin to decorate. 
One of the benefits of this particular recipe is that it allows you to multiply the ingredients by up to three times to make a bigger cake or multiple separate cakes. 
The original amounts are enough for 16 servings, if you double the recipe you will have enough for 32 servings. Finally, if you multiply the ingredients by three you will have 48 servings. 
This is a beautiful replica of a royal wedding cake. 
Another couple who broke with wedding cake tradition were Princess Eugenie, daughter of Prince Andrew and her husband, Jack Brooksbank. Instead of a fruit cake they opted for a red velvet wedding and chocolate cake. 
All other aspects of their wedding cake were traditional however, including the size and the style. The cake was a 5 tier stunning centerpiece with fall colors, and it was intricately monogrammed around the base. 
This red velvet cake is also 5 tiered and has some delicate and pretty fondant details including stunning calla lilies made from gum paste. 
Each tier of the cake comprises three layers, some are chocolate cake with ganache filling and others are red velvet with a cream cheese filling. The entire cake is then iced with buttercream frosting. 
Fondant pearls and ribbon which can be colored to match accent colors from the bridal party are used as trim.
The scroll work and pearl beads are hand piped on with royal icing and the calla lilies are fashioned from gum paste which doesn't harden but remains pliable. The finishing touch to this exquisite cake is your personal wedding cake topper. 
Back in 2011 all anyone in the UK could talk about was the wedding of Prince William and his fiancée Kate Middleton.
Like all other royal weddings, every element of their wedding day was pored over and in many cases copied around the world. 
As second in line to the throne William was expected to conform to tradition and this is exactly what they did with their wedding cake.
It was a rich fruit cake, around 3 feet tall and very wide, with enough servings for everyone at their reception. 
This cake mimics the recipe if not necessarily the size of that royal wedding cake. It is a stunning three tier square wedding cake that will make an amazing centerpiece for your wedding celebrations. 
The recipe is for rich tamarind fruit cake and includes dried fruit, crystallized ginger, molasses and brandy among other things. The tiers are 6 inches, 8 inches and 10 inches, and it will provide between 120–150 servings. 
You will need to allow yourself a few weeks to make this cake as there is a lot involved from the soaking of the dried fruit up to the fondant butterfly decorations. 
If you want to follow the traditional royal wedding cake to the letter then this three tier fruit wedding cake is perfect for your special day(see also: 10 Best Fruit Wedding Cake Recipe Ideas For Your Special Day). 
However, if you have never made a fruit cake before it can be a bit of a challenge so perhaps practice a bit before you attempt a wedding cake.
There is a lot of preparation needed, so it's good to get an idea of what's involved and how long it will take. 
It is also a British tradition to eat fruit cake at Christmas, so you could use this time of year to try out this recipe on family and friends.
A fruit cake is very dense and quite unlike a typical wedding cake that most people are familiar with, so it's a good idea to get some feedback. 
One of the great things about this cake is that it can be baked months in advance and can be iced 2 weeks ahead of the wedding. This relieves any last minute stress with the cake.
After you have made the cake you just feed it alcohol or fruit juice to keep it moist. 
Going back to tradition but scaling everything down we have mini royal fruit cakes. These adorable squares will delight your wedding guests and look great. 
If you like the idea of a royal wedding cake but don't have the budget or the space for a monumental fruit cake at your venue then this is a great alternative. 
These particular cakes were inspired by the wedding of Prince William and Kate Middleton who had a traditional British fruit cake for their nuptials.
However, unlike the royals' cake these mini fruit cakes will only take a day or so from start to finish. 
That is because you have to soak the dried fruit in lemon juice, orange juice and brandy overnight before you can add it to the cake. The ingredients for the cake include molasses, brown sugar butter, eggs and flour. 
Once you have mixed the cake ingredients together you can add the soaked fruit. Then pour it into a cake tin and bake. When cooled, cut the cake into bite sized pieces, top with frosting and edible flowers. 
These mini royal fruit cakes are so cute and completely irresistible. 
Lady Gabriella Windsor, a member of the British royal family, married Thomas Kingston in 2019.
For their wedding they had an eight tiered cake which consisted of layers of luxury rich fruit cake, classic Victoria sponge and lemon Limoncello sponge cake.
The cakes were covered in a pale blush icing with a leaf border around the base, and it was decorated with flowers matching the bride's bouquet. 
To recreate some of the majesty of that royal wedding cake this recipe will tell you how to make a Limoncello cake, which you can combine with a classic sponge cake and fruit cake. 
The recipe is for a fluffy sponge cake which is filled with a thin layer of lemon curd, and frosted with delicious mascarpone and cream cheese.
You may not want to create an 8 tier cake but this combination warrants at least 3 tiers, possibly deconstructed to take advantage of the decadent frosting. 
Final Thoughts
Choosing a wedding cake for your reception is one of the best parts of your wedding preparation. You will probably have looked at lots of different cake designs, colors and flavorings but may still be undecided.
While most royal wedding cakes are far too extravagant for a regular wedding they can give you lots of ideas, and even inspiration for your own wedding cake. 
We hope this guide to some of the best royal wedding cakes (see also: Portion Guide For Wedding Cakes)has been helpful to you.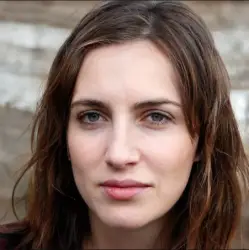 Latest posts by Anna Ingham
(see all)