Do you need a new strawberry shortcake sheet cake recipe? Maybe you want to make a strawberry shortcake sheet cake, but haven't found the perfect recipe yet?
Or are you curious about sheet cakes and want to know more? No matter the reason that brought you here today, we have the answer for you!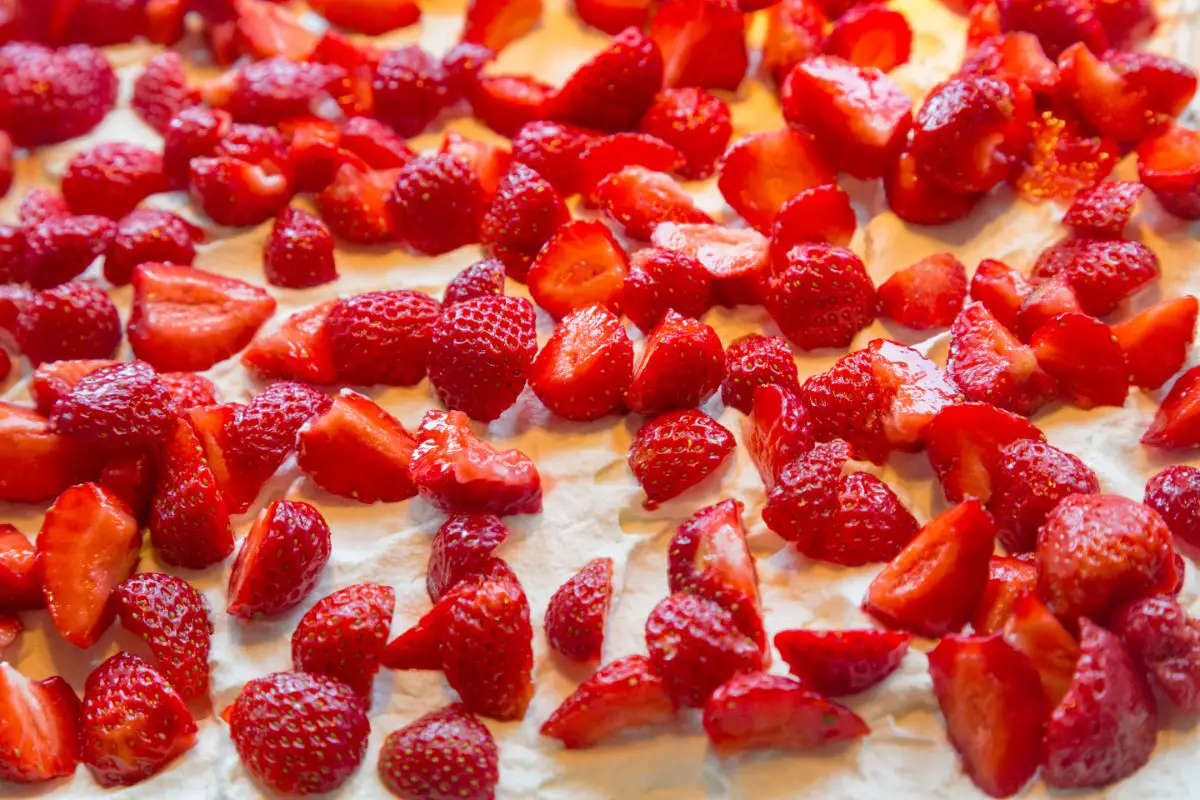 Finding a strawberry shortcake sheet cake recipe that works for you can be tricky, especially if you have never made one before.
You head online for some guidance but are met with pages and pages of conflicting and contradicting information.
Frustrated and overwhelmed, you are left unsure who to trust or which recipe to use. How are you supposed to make your cake now?
Well, you can use one of the recipes included today! That's right, we have 9 of the best strawberry shortcake sheet cake recipes for you to try today.
All of these recipes have been tried and tested by us, so you can be sure to have success with them! 
Let's not waste any more time and dive into our list now! 
First up, we have this delicious strawberry shortcake sheet cake recipe from Six Sisters Stuff. The recipe is super easy to follow thanks to the use of instant vanilla pudding mix!
It saves so much time when baking and delivers perfect results every time. 
We recommend leaving your cream cheese to soften to room temperature before making the cake. It makes it easier to spread and mix the cream cheese with the other ingredients, saving your arms from a workout! 
The cake will be ready to eat in under an hour and is the perfect cake to take to large parties or serve your family and friends on a warm summer's day! 
Up next, we have this wonderful strawberry shortcake sheet cake, that happens to be gluten-free! The use of gluten-free flour makes this cake perfect for anyone with gluten intolerance or allergy.
Plus, it tastes so good that everyone will enjoy the cake! 
There is plenty of sweetness thanks to the use of sugar and honey in the cake and strawberry jam. With this recipe, you make everything from the cake to the jam and whipped cream!
Don't worry, the instructions are super easy to follow, everyone will be impressed with your baking skills! 
If you've not made your jam before, we recommend taking your time to heat the strawberries, honey, and lemon. You don't want to heat them too quickly and run the risk of burning your jam!
Take your time and the results will speak for themselves. 
This cake is vegan and can be made in one bowl? It sounds like the perfect cake to us! The cake is incredibly soft and fluffy, packed full of strawberries that are bursting with flavor.
Plus, it can all be made in one bowl, what more could you want?
You can use any dairy-free milk for this recipe, but we found that almond or oat milk worked best for us. If you wanted to use soy, that would work well and would give the cake a slightly creamier taste. The choice is yours here! 
What we love about the recipe is the range of substitutions that it offers you. No matter what ingredients you have in your pantry, you can make this delicious vegan cake and follow the recipe with ease. 
Chocolate and strawberries are the perfect pairings, so why not make a chocolate strawberry shortcake?
This sheet cake features a chocolate shortcake base that is fluffy and soft, topped with fresh strawberries and whipped cream. Every mouthful of this cake is heaven! 
The recipe is also free from gluten, and refined sugar, and can be made vegan easily! It's the perfect recipe that can be adapted to suit anyone's allergies or intolerances.
And it can be made in 40 minutes, perfect for those after a quick recipe that will please everyone! 
The recipe works best with cold butter, but we found it easier when the butter was cut into cubes. They were easier to mix in and less messy to handle too! 
This recipe from Celebrating Sweets is ideal for anyone that wants an easy recipe to follow! The huge sheet cake provides 16 generous portions that are perfect for a summer BBQ, party, or to serve on a sunny weekend. 
The recipe is easy to follow and comes with plenty of tips and tricks included for the perfect results. Make sure to read the notes on this recipe, as the extra tips here made the baking process super easy! 
We love how fresh this cake is! The base is light and fluffy, but with a hint of almond and vanilla that sets it apart from other strawberry shortcake sheet cake recipes.
You can remove the almond if you are serving the cake to anyone with nut allergies too. It will still taste great without it! 
This Betty Crocker recipe is fantastic for anyone after an easy and delicious strawberry shortcake sheet cake! The biscuit base is made from scratch, giving you a buttery texture and scone-like consistency.
Not only does the base taste great on its own but it is elevated beyond belief by the sweetened whipped cream and sugared strawberries! 
Sugaring the strawberries adds extra sweetness to the cake, and sets it apart from other recipes on today's list. It isn't tricky to do either, simply mix your strawberries with some granulated sugar.
Stir them occasionally to coat all the strawberries and you are good to go. This also helps to bring sweetness to any bitter strawberries you might have lurking in your refrigerator. 
This strawberry shortcake sheet cake has a slightly nutty taste thanks to the use of almond milk in the lemon cake base!
The citrus taste in the base works beautifully with the cream cheese frosting and strawberry slices. Plus, it's a unique take on the traditional strawberry shortcake! 
Lemon extract provides the cake with its delicious taste, although you could use fresh lemon juice if you prefer.
Just be mindful that you are not adding too much liquid to the cake mix. You can also add some to the frosting if you want it to have some zing! If not, the vanilla extract will provide plenty of flavors too.
You can swap out the cream cheese and butter for plant-based alternatives to make this cake vegan too! 
This recipe is one of the smallest on today's list, making a cake to serve 12, so it's perfect for smaller parties or a sheet cake to feed just your family.
It does have a longer cool time than others of over an hour, but don't let that put you off. This tasty cake is worth the wait! 
This recipe adds chopped strawberries to the base, meaning that every bite is full of berry flavor! It's a wonderful addition to the base and adds the strawberry taste to the whole cake.
Plus, the crunchy sugar on top adds an interesting texture that compliments the soft base perfectly. 
The recipe is easy to follow and comes packed with tips and tricks that make the baking process super simple. In six easy steps, you will have made a delicious strawberry shortcake sheet cake that everyone will enjoy!
If you have extra berries to use up, then make this delicious berry shortcake sheet cake. It works well with strawberries, raspberries, and blackberries, but you can add any fresh berries that you want! 
The cake features a thin layer of pound cake, topped with whipped cream and instant pudding mix before being covered in chopped fresh berries and mint leaves.
It is a wonderfully light, fresh, and zingy cake that works well for summer parties. 
The recipe is easy to follow too, you should have no issues making this delicious sheet cake!
The texture is a little different from others on today's list and the extra berries provide a different taste you are sure to love. Why not try something different today?
Final Thoughts 
And there you have it, 9 best strawberry shortcake sheet cake recipes to try today!
Whether you want an easy recipe to follow, one with lots of tips and tricks, or a vegan, or gluten-free recipe, you will have found what you were looking for today! 
Don't forget to use the tips and tricks we have included to make your cake-baking process as smooth as possible.
No matter the recipe you choose, you can enjoy a delicious strawberry shortcake sheet cake in less than an hour that will wow your friends and family. 
Happy baking!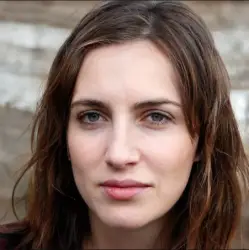 Latest posts by Anna Ingham
(see all)