Cinnamon, light, and delicious. These are only some of the words used to describe carrot cake. With a moist, bouncy center and a rich glaze of icing, carrot cake is comforting and truly exceptional. No matter its form.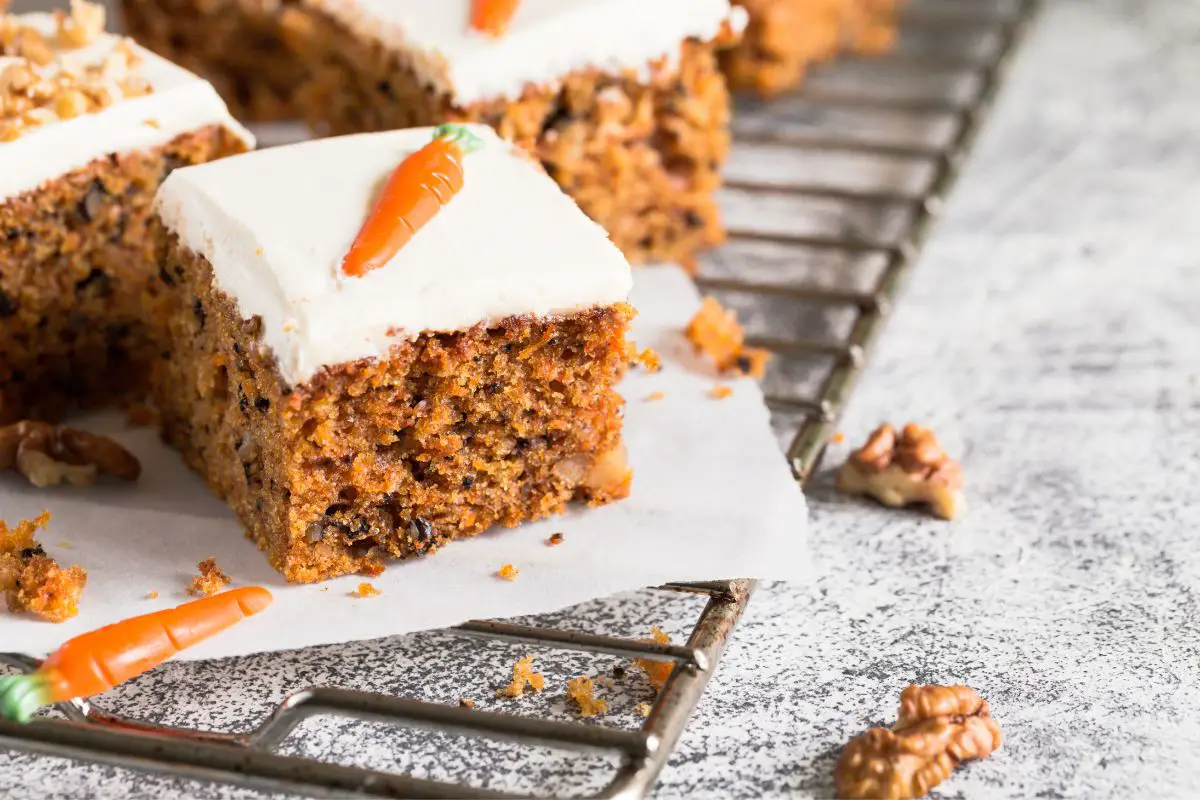 However, making carrot cake can be tricky. Especially if you want to make it right for everyone to enjoy. Sheet cake recipes are a great way to make a lot of cakes at once.
Below are 6 of the best carrot sheet cake recipes that you can try and enjoy today.
Whether you are serving a large birthday party or want to make something special for the holidays, we have got you covered. 
When it comes to baking, simplicity is always preferred and this recipe keeps things extremely simple. Now, it does involve grating a bunch of carrots but the hand cramp is totally worth it!
The carrot shreds will be larger if you use pre-shredded bags or a food processor to shred the carrots. This can stop them from folding into the cake batter smoothly but it is always an option if you are short on time. 
This dish is flexible. This recipe can be made with or without raisins and nuts. Granulated and brown sugar go well together, but if you only have one of them, use that instead; the cake will still be excellent.
Now, what makes this recipe so special is that it does not use traditional cream cheese frosting. It uses whipped cream that is whipped until soft peaks form for ultimate creaminess. Every bite is rich, delicious, and perfect. 
Traditionally, carrot cake is just one large layer of cake with creamy frosting, this sheet pan recipe makes 2 layers with your cream frosting binding them together.
Topped with chopped walnut or pecans and you have a simple yet truly magical carrot cake for everyone to enjoy. 
In a real time crunch and need a yummy dessert to impress your in-laws? This Easy Carrot Sheet Cake recipe is perfect.
Moist cinnamon spiced cake with carrots and walnuts, topped with a creamy cream cheese frosting. This recipe takes less than an hour to prepare, making it the perfect recipe for when time is really pressing down on you. 
Simple ingredients like sugar and all-purpose flour are used in this carrot sheet cake recipe to make a traditional carrot cake. This sheet cake is made wonderfully moist by shredded carrots.
If you don't have any buttery walnuts on hand, you may omit them from the recipe because they don't contribute much crunch. The ease with which you can substitute or add components to customize a sheet cake is one of its best features.
The key to ensuring that your carrot cake is moist but not falling apart is to have all of your ingredients resting at room temperature for at least 30 minutes before you begin baking.
This recipe includes adding crushed pineapple to your batter to provide a more moist texture and a lighter flavor. The addition of buttermilk gives your recipe a noticeable tang that is truly addictive. 
Once your masterpiece of Carrot Sheet Cake is cooled and frosted, you freeze it for up to 3 months when wrapped in aluminum foil. Make sure to defrost overnight and serve at room temperature. 
Carrot cake already feels healthy, you are eating veggies. But when the recipe is vegan, it would be rude not to have more than one slice. Delicious vegan carrot sheet cake is available here.
It's simple to make, wonderfully moist, light, soft, and airy, and it's topped with a cream cheese frosting made with carrots and walnuts. It is dairy-, egg-, and vegan-free.
Using dairy-free cream cheese and dairy-free butter, you have a delicious dessert that everyone can really enjoy.
The technique is a little different from traditional recipes as the dairy-free milk and apple cider vinegar has to rest to curdle. This is your vegan buttermilk.
To make it even more special, use food gel to color some leftover frosting and create designs. Choose carrots to be on the theme or be creative. The cream really is in the frosting. 
This is the perfect recipe for serving large crowds as it works for a lot of different dietary requirements. From vegan to gluten-free with a change of flour, everyone can grab a slice without worry. 
You get all of the indulgences without the hours of frustration and mixing!
The flavors of carrot cake are already top-notch on their own but adding lemon really takes things up a level.
Now, you may think that a lot of skill is required to bring these flavors together, but even the most inexperienced bakers can create this recipe. 
These decadent bars of carrot cake are melt-in-your-mouth wonderful. They have a moist crumb with a faint cinnamon spice flavor, and they are pillowy soft, and not excessively sweet.
They have a slight crunch from the grated coconut and carrots, and the frosting is sweet but airy because of the citrus flavor.
You only need to spoon the batter into a 13 x 9-inch pan, and it will be tantalizingly baked in the oven for 30 minutes before you can burn your fingers trying to grab an edge piece to eat!
These are the perfect sweet treat to keep in the refrigerator or to serve at your next event. Everyone can grab a bar and indulge in the refreshing flavors. 
You can use the lemon extract for convenience or you can use fresh lemon zest and juice to give a more vibrant flavor to your creamy frosting.
Top with chopped pecans and a sprinkling of shredded coconut for one of the best desserts around!
Tired of using the good old carrot as your filling for this recipe? This Sheet Pan Carrot Cake recipe uses a secret ingredient to deliver a moist, delicious cake from your oven. You are going to need to hide the recipe once your guests get a taste. 
All you need for this recipe is eggs, oil, flour, sugar, cinnamon, baking powder, baking soda, salt, and, are you ready for it? Baby food.
Yes, baby food! A small amount of baby food in your cake batter gives the batter a smoothness and helps it become rich and moist when baking.
The carrot puree takes away the effort of shredding carrots and is the perfect way to introduce the flavor to fussy kids. 
Be sure to let the cake completely cool before you begin spreading your frosting. This is the easy part and once you are done you can serve!
Or you can let your frosting sit in the refrigerator for around 30 minutes to prevent it from going everywhere when you take a bite. Although, is having frosting all over your face really a problem?
When you aren't an experienced baker or when you simply don't have the time, baking a tiered cake can seem impossible. Sheet cakes are the perfect middle ground as they often take less effort, time, and skill to make while still being scrumptious!
This Carrot Sheet Cake recipe is the perfect example. 
While having layers of cake with rich frosting filling is always the dream, sheet cakes give you everything you could want, for less time and hassle.
This Carrot Sheet Cake recipe is super simple and brings together all of the classic flavors of carrot cake. 
With a drizzle of apple sauce, this recipe is kept moist without being overly oily. The apple flavor also goes perfectly with cinnamon making it the perfect addition during the festive season. 
It is important to shred your own carrots. This is the most hands-on part and can take the longest but the result is worth the pain. Trust us. 
While you are making your batter, toast your shredded coconut and add to the mixture along with your carrots. Then, top with some leftover coconut and carrot once everything is cooled and frosted. 
Then you simply have to divide into equal portions, giving yourself a little extra of course, and watch everyone enjoy it!
Final Thoughts 
If there is one thing the world can agree on, it is that carrot cake is truly delicious. Light, moist cake with rich, creamy frosting, what more could you really ask for?
However, when you have a large crowd, making one cake is just not going to cut it. And no one wants to make loads of cakes. Carrot Sheet Cakes are the perfect way to enjoy those rich flavors without taking hours in the kitchen. 
Above are 6 delicious Carrot Sheet Cake Recipes that are going to make your life easier and more indulgent. Everyone can enjoy a slice of cake without being overwhelmed by cinnamon or layers of cake. 
Serve with tea or a beverage of your choice and dig in!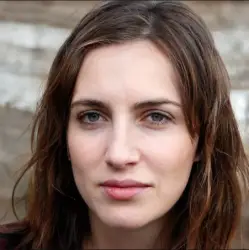 Latest posts by Anna Ingham
(see all)