We can certainly see why a couple would want a sheet cake for their wedding celebration…
Not only is it remarkably easier to cut and divide among guests, but it's also perfect for couples who only want one flavor, or who have only an intimate gathering
Not to mention how much easier it is to ice or frost!
A sheet cake doesn't have to look cheap, you can dress it up, so it looks nothing short of amazing. And if you decide to go with a traditional white or cream frosting, then you can hide any delightful flavor you like underneath!
In this article, we'll be sharing with you our round-up of the best sheet cake recipes that are more than good to serve to guests at your wedding.
(If the recipe mentions round pans, just ignore that, make it the way you want to!)
And without further ado, get those taste buds ready, because here we go!
This is one of the most popular vanilla sheet cake recipes on the net – and for good reason, too!
It uses the reverse creaming method, which gives a lovely soft and springy crumb with the most buttery vanilla flavor. And then it gets topped with a delicious, extra fluffy whipped vanilla buttercream frosting. 
There are no strange ingredients, and it's certain to be a hit – even with the pickiest eaters at the festivities.
The recipe makes 12 servings, and it can be frozen for months before defrosting and serving.
If you love the idea of a pure, white wedding cake, then this could be exactly the recipe you're looking for – not only is the frosting white, but the cake itself is white as well, if you do it right.
You can just ignore what the recipe says about round pans and make it in a sheet pan. For the perfect white cake, you will need to use clear almond extract alongside the vanilla extract, which is sure to give the flavor a nice twist.
The recipe also includes an amazing gold drip to drizzle over!
We love this idea – simply make several layers of angel food cake using sheet pans, and layer them on top of one another, with layers of sliced fresh strawberries and sweetened whipped cream in between the layers!
It's super simple to make, and you will only need 9 easy-to-find ingredients. And you won't have to slave away all day in the kitchen – it can be ready to eat in under an hour!
What could be more refreshing and memorable than a citrus-based lemon wedding cake!
In this recipe, not only is there a sunshine-color lemon flavored cake, but the buttercream frosting is also lemon flavored, as well!
You don't even need to make it from scratch – you can do it with ingredients like lemon cake mix and white chocolate instant pudding mix!
Your guests just won't believe it's low in calories, too! The recipe makes a staggering 24 servings.
We just love red velvet cake – so sumptuous, indulgent and decadent. Yet to look at it, you'd never know it was a red velvet cake, thanks to the yummy vanilla bean cream cheese buttercream.
And you get to put your hand on your heart and say you made it all from scratch – no cake mix here!
If you can't get hold of vanilla bean paste, you can substitute vanilla extract or essence, or the seeds from one vanilla pod.
What if you have vegans joining you? You can't leave them out – they should get their cake too!
Don't worry – they'll be sure to love this recipe. There's no egg at all, and you can use plant-based milk such as almond milk, and top it with a sweetened, whipped coconut cream frosting. 
What's more, the recipe also tells you how to make a gluten-free version that's also 100% vegan, win-win!
We also love the idea of adding strawberry slices and sprigs of fresh mint to serve!
This is such a great wedding sheet cake – fruity, light, simple yet memorable.
The cake itself is moist and lemon flavored with a mild yet distinctive blueberry layer, and the sweetest citrus lemon glaze.
Be sure to serve it with fresh blueberries on top along with lots of lemon zest to look like confetti!  And sumptuous, too.
Absolutely delightful and an excellent crowd pleaser if you ask us.
If you like the sound of a lovely vanilla flavored sheet cake for your wedding festivities, but you'd like to try something different from the usual vanilla or buttercream frosting, then this is an excellent option for you.
The cake itself has a simple butter, vanilla sponge, but the frosting is made with melted white chocolate, butter, cream, and powdered sugar.
And once it's lathered on, you get to decorate it with pretty strawberries and confetti-like white chocolate chips!
Italian wedding cake is better known these days as Italian cream cake.
It's a one-layer, moist sheet cake, and it features the likes of shredded sweetened coconut and chopped pecans in both the cake itself, and also in the vanilla cream cheese frosting as well.
Great for an International twist. It only takes about an hour and a half to make. (Just don't look at the calories!)
We just love coconut – so dreamy. One bite of that unmistakable flavor and you're transported to a tropical island. (Not literally unfortunately, but in spirit certainly!)
It's a breeze to make, and you only need 10 ingredients in total – and they're all easy to get hold of.
It looks as good as it tastes, and it can be ready to eat in less than an hour. The recipe makes 12 delicious servings for the wedding party to enjoy.
Who says you have to go for a white wedding cake? Pink is the color of romance, is it not?
Check out this delicious strawberry sheet cake recipe – you only need 10 ingredients for both the cake itself and the strawberry frosting as well.
Both elements have a beautiful bright shade of pink, and they taste of strawberry throughout – and you get to top them with more fresh strawberries for full effect! Such a showstopper!
OMG – this recipe is just delicious. So sweet with that perfect pairing – a banana and caramel combo. Then for real depth of flavor and undeniable richness thanks to the brown sugar and salt.
It does require a lot of ingredients, but they're all things you can easily pick up from your local grocery store. It's so good! And simple to make as well.
How about a fresh lime cake? This recipe gives you a perfectly moist sponge sheet cake with the perfect balance between a fresh citrus hit and a mild, pleasant sweetness.
It is so refreshing, not to mention memorable. And it's perfect for a wedding because the white, lemon flavored butter cream frosting has a sprinkle of lime zest reminiscent of wedding confetti.
It's also super simple to make and only requires 10 ingredients.
If citrus zest is not your thing, however, then this could be a lot more up your straight, with its sweet yet mellow flavor that comes from the addition of Bailey's Irish Cream liquor in both the sponge itself and also in the Bailey's flavored frosting as well.
Simple, beautiful, elegant, and the kids don't get a look in, so there may just be enough for the adults!
And now to go out with a bang, with the pièce de résistance of the round-up.
We're delighted to draw your attention to this amazing adults-only boozy piña colada cake that pairs the piña colada flavors of dark rum and coconut in the sponge, combined with more dark rum and pineapple in the sweet and tart pineapple buttercream frosting. 
Only a splash or two of rum is required, and the recipe takes less than an hour to make. 
Wrap Up
And that's a wrap everybody, we hope you've enjoyed browsing through. I'm sure you'll agree that the possibilities are endless, and that we've opened your eyes to what lovely recipes are out there.
We're sure your wedding festivities will go down in history whatever cake you choose – enjoy!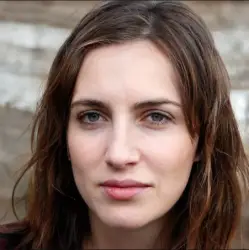 Latest posts by Anna Ingham
(see all)