Halloween is just around the corner, and what better way to celebrate this spooky holiday than with a delicious and festive sheet cake?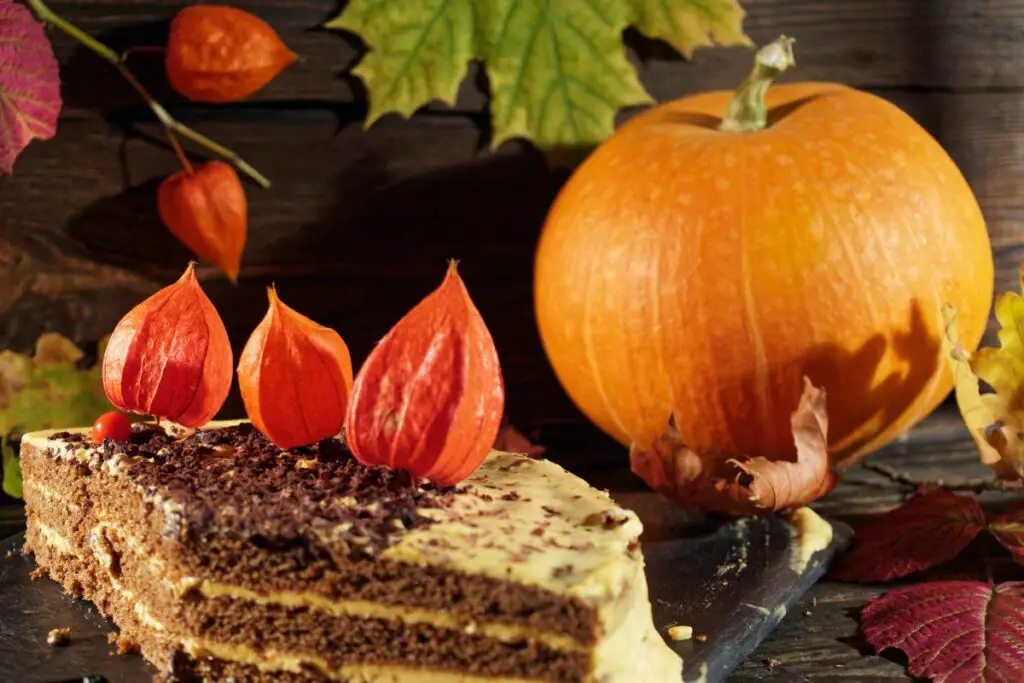 From creepy spiders to ghostly apparitions, there are countless ways to decorate a Halloween-themed sheet cake. 
In this article, we'll take a look at some of the best Halloween sheet cakes that are sure to impress your family and friends.
Whether you're hosting a Halloween party or simply looking for a fun baking project, these sheet cakes are sure to delight both your taste buds and your sense of Halloween spirit. 
So get ready to sink your fangs into some devilishly delicious cake!
The first of a few graveyard sheet cakes on this list- as sheet cakes are the perfect shape for this kind of fun, Halloween design-, this take on the idea features iced cookies made to resemble tombstones. 
The cake itself can be made with either a brownie recipe or a chocolate cake recipe so that it resembles the dirt of a graveyard. You can then include some gummy worms for a little bit of added creepiness!
To make this graveyard sheet cake, you will need some chocolate cake mix, some crushed chocolate wafer cookies, chocolate frosting, eggs, water, vegetable oil, and either oval or rectangular sandwich cookies. 
Another take on the graveyard-themed cake, this recipe is pretty similar to the aforementioned sheet cake, though it features cute candy pumpkins along with those previously mentioned gummy worms to emphasize the spooky graveyard themes. 
This particular sheet cake is made from layers of Oreo cookies and chocolate pudding, making for a decadent and super chocolatey treat that is sure to become a centerpiece at a Halloween party. 
If you would rather opt for a character-based Halloween sheet cake, then this Frankenstein sheet cake could be the perfect choice for you!
The cake features various kinds of candy to decorate Frankenstein's face, such as candy corn for his teeth, orange gumdrops for his nose, and red gumdrops for his lips. 
The cake also features a green base for his skin, made from green paste icing color, and chocolate icing for his hair and facial scars. 
Nothing says Halloween like pumpkins, and this next sheet cake features strawberries disguised to look just like a pumpkin patch!
The cake itself also abides by the Halloween theme, as it is a pumpkin cake, and it is topped off with chocolate ganache- to resemble the dirt of a pumpkin patch- and decorated with strawberries that have been dipped in orange candy melts to make them look like pumpkins. 
The recipe is then finished off with some mint leaves to complete the pumpkin patch look. 
If you want to create a graveyard sheet cake that is a little more complex than some of the others that we have mentioned on this list, then this next recipe could be the Halloween sheet cake for you. 
The cake is a delicious orange and chocolate marbled cake, whilst the cemetery on the top of the cake is made entirely from chocolate. 
As well as chocolate tombstones, the cake also features white chocolate bones and crushed cookies for the graves. 
A quirky and unique take on a Halloween sheet cake, this x-ray cake is another attention-grabbing choice that is likely to make for a fun addition to a party. 
The cake is designed to look like an X-ray, with white icing made to look like bones and a cute candy heart on the ribs.
The great thing about the idea of this cake is that you can customize it as much as you want, adding or taking away pieces as much as you want.
For example, if you can find or make any other kinds of candy organs, you can easily pop them on the cake to make it more creepy.
That being said, you can also remove them- including the candy heart included in this recipe- to keep the design a little more simple. 
No matter how you choose to decorate this X-ray cake, it is certain to make a stir should you serve it up as a treat for a Halloween party.
You might find that your kids or party guests aren't fans of the spookier designs of Halloween cakes, and if this is the case, then this next recipe could be the sheet cake for you. 
This sheet cake doesn't include any Halloween designs, instead simply using Halloween colors to create a simple yet delicious dessert. 
The Halloween vibes of this cake come from its orange and purple color scheme, which is a combination of colors often used in Halloween celebrations along with the more traditional orange and black. 
The purple and orange buttercream frosting is piped onto the cake to create a pretty (and much less scary!) take on a Halloween sheet cake. 
If you are tempted to prank your guests at a Halloween party with a gross-out cake, then this recipe is sure to catch your eye!
This cake is intended to shock with gross-out humor, resembling a kitty litter tray. If you want to go all out with this cake, buy a brand-new kitty litter tray and kitty litter scoop and serve your cake up in it!
This next sheet cake recipe is the perfect choice of a Halloween cake to make with your kids and family, featuring plenty of color, silly teeth, and large eyes. 
This monster cake is also well suited for a wide range of baking skill levels too and can be used for Halloween parties as well as birthday parties for kids that are fans of monster characters. 
The goofy look of the cake is sure to bring plenty of joy to kids and adults alike at Halloween!
Hocus Pocus is a popular family Halloween movie, and this next recipe is a sheet cake that is sure to be one that you will want to try. 
Once complete, the cake should resemble the spell book from the movie, with its signature creepy green eye and stitches across the cover. 
As well as a Funfetti chocolate cake mix, you will also need black icing and food coloring, chocolate frosting, white whipped frosting, and a vibrant green Wilton candy melt. 
You can also get yourself some black cat icing decorations for a little bit of extra Halloween spookiness. 
Looking for a simpler take on a Halloween sheet cake? Then consider simply baking up a pumpkin-flavored sheet cake rather than a decorated one.
This cake would work well for a more adult Halloween party (although decorated cakes work well for both kids and adult parties!). 
The pumpkin tastes in the cake combine beautifully with the cream cheese frosting to create a tasty and low-key Halloween treat. 
Last but not least, we have one last take on the graveyard sheet cake!
This particular recipe also utilizes pudding as well as Cool Whip and various cookies and candies- such as green and silver sprinkles- to create that graveyard look. 
This sheet cake is more of a sheet pudding, as it features a mousse-like chocolate filling, which is then layered with Oreo cookie crumbs to create that cemetery effect.  
Final Thoughts 
Halloween sheet cakes are a fun and festive way to celebrate the spookiest holiday of the year. Whether you prefer a classic orange color scheme or want to get creative with your decorations, there are countless ways to make your sheet cake stand out. 
So if you're looking to impress your guests or simply want to indulge in some delicious Halloween treats, be sure to try out some of the best Halloween sheet cakes mentioned in this article. Happy Halloween and happy baking!
Frequently Asked Questions
What Are Some Common Decorations For Halloween Sheet Cakes?
Some common decorations for Halloween sheet cakes include pumpkins, spiders, ghosts, witches hats, bats, and skulls. These decorations can be made from frosting, fondant, or other edible materials.
How Far In Advance Can I Make A Halloween Sheet Cake?
You can make a Halloween sheet cake up to two days in advance, but it's best to wait until the day of the event to decorate it. This will ensure that the frosting and decorations stay fresh and don't melt or lose their shape.
Can I Freeze A Halloween Sheet Cake?
Yes, you can freeze a Halloween sheet cake. Wrap it tightly in plastic wrap and aluminum foil before placing it in the freezer. When you're ready to serve it, let it thaw in the refrigerator overnight before decorating it.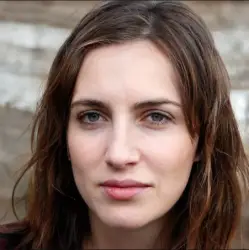 Latest posts by Anna Ingham
(see all)