Do you love the spooky season? If so, this is the perfect time to bake Halloween cupcakes.
Ideal for Halloween parties or as snacks for trick or treating, Halloween cupcakes are sure to get you into the spirit of this holiday!
So if you like seasonal baking, here are the 15 best Halloween cupcakes to make today!
Up first, these cupcakes are designed to look just like spider webs. Thankfully, these cakes aren't home to any creepy crawlers!
This delicious recipe ingeniously includes bananas to add extra moisture.
Plus, this gives the cupcakes a subtle taste of banana, which works wonderfully with the chocolate flavor.
The spider web design is created using melted chocolate.
The use of white and dark chocolate creates a nice contrast, which highlights this design. Not to mention, you can't go wrong with a chocolatey topping.
Overall, these Halloween cupcakes look great but are super simple to make.
Pumpkins are one of the most iconic symbols of Halloween. These brilliant cupcakes are designed to look exactly like pumpkins.
This is thanks to orange and green buttercream icing, which conveys this pumpkin design.
Another reason why we love this recipe is that it allows you to use whatever cake flavoring you desire. This enables you to customize the recipe.
We recommend trying vanilla if you want a popular flavor. However, pumpkin flavoring will make these pumpkin cupcakes perfect for the theme.
These Halloween witch cupcakes are sure to impress anyone who sees them.
They feature an incredibly unique design, which is achieved through clever baking techniques.
Plus, they are full of surprises. The cupcakes are flavored with pumpkin, which perfectly fits the theme.
These cupcakes are then topped with buttercream to create the appearance of a witch.
The witch's hat is cleverly made with a cookie and waffle ice cream cone. Inside the hats are candies, which your guests will likely be surprised to discover.
As you can imagine, these witch-themed cupcakes are a little more complex than some of the other recipes on this list (see also '10 Of The Best Spiderman Cupcakes You Have To Make Right Now'). Consequently, they are better suited to more skilled bakers. 
Flavored with chocolate and coffee, we love the mocha-like taste of these cupcakes.
They have a luscious taste that sets them apart from other chocolate cakes.
Using marshmallows and green candy melts, the cupcakes have been decorated to look just like Frankenstein's head. This is a great idea!
We adore all of the details that have gone into this design. This includes the pretzels that have been used to mimic the bolts in Frankenstein's neck.
These sinister skeleton cupcakes are superb for a Halloween party.
Requiring just 35 minutes of preparation, these skeleton cupcakes are quite simple to make. Even inexperienced bakers are sure to succeed.
The cupcakes have a fresh and zesty flavor thanks to the use of orange zest. This matches the chocolate frosting gorgeously.
The mini marshmallow skeleton decoration not only looks great, but it increases the sweetness of this dish. These are perhaps the easiest Halloween cupcakes to decorate on this list.
Don't worry, these ghosts aren't actually flying! They've just been made to look as though they are floating in the air. These fondant ghosts are equal parts cute and scary.
One of the reasons why we love this recipe is because it allows you to use whatever cupcakes you want.
Therefore, you can experiment with different flavors. You can even save yourself some time by using store-bought cupcakes.
Despite how effective these floating fondant ghosts are, they are extremely easy to make.
Do you love cats? If so, you will love these brilliant black cat cupcakes (see also '10 Of The Best Black Bottom Cupcakes You Have To Make Right Now')!
These cats have an adorable appearance thanks to their big bright yellow eyes.
The eyes contrast brilliantly with the darkness of the cupcake icing, allowing them to grab the attention of your guests.
Chocolate-flavored icing is utilized to decorate these cupcakes. We also love the idea of using Oreo cookies to make cat ears. This is super simple yet effective.
To save yourself time, you can use store-bought cupcakes.
These graveyard cupcakes are fun for the entire family to make. 
We love the ingenious method of making these edible graves. They are simply made with Biscoff biscuits that have been covered in chocolate.
Using white chocolate, you can write whatever you like on these tasty gravestones.
The cakes themselves are also mouth-watering thanks to their rich chocolate flavor. They contain a creamy Oreo cheesecake filling.
Topped with creamy chocolate buttercream and green buttercream that resembles grass, these cupcakes are showstopping.
If you are a chocolate lover, you are going to fall head over heels for this delicious Halloween recipe!
Red velvet is one of our favorite cake flavorings! These vampire-inspired cupcakes brilliantly use this flavor to create magnificent sweet treats.
These cupcakes look as though they have had an unfortunate counter with a vampire.
The raspberry jam, which has been boosted with red food coloring, appears like blood seeping out of these bite marks. 
If you are brave enough to bite into these cupcakes, you can taste the rich and tart red velvet flavor.
The tangy cream cheese frosting pairs beautifully with the cupcakes to create a taste sensation.
We've already had spider web cupcakes, but now we have cupcakes that are made to appear like genuine spiders.
So if you are scared of spiders, it might be worth looking away!
The cakes have been covered in white and orange frosting.
We particularly enjoy the orange cake frosting, as this ties perfectly into the Halloween theme. It gives the cupcakes an eerie vibe.
We respect the simplicity of this design. An Oreo cookie has been used to represent the spider's body.
Meanwhile, candy eyes and a frosting is required to complete the spider design. 
These bloodshot eyeball cupcakes may look slightly macabre, but they also taste delectable.
The cupcakes taste quite mild thanks to the vanilla flavoring, though you can experiment with different food colorings to make these cakes a little more interesting. 
Buttercream icing has been used to lay the foundation for the eyeball design.
Gummy eyeballs have been used (don't worry, they aren't real eyeballs) while red gel icing is used to look like blood.
If you want to make Halloween cupcakes that capture the body horror elements of this holiday, this is an ideal recipe.
Just because you are vegan, it doesn't mean that you have to miss out on the fun of Halloween baking. These stunning vegan cupcakes are one of our favorite recipes.
The fluffy cupcakes taste like dark chocolate. They feature a divine blackberry coulis recipe that gives them a moist texture and pairs exquisitely with the chocolate flavor.
The cupcakes have been topped with a decadent Swiss meringue buttercream frosting, which is made without eggs.
Garnished with berries and chocolate skulls, these gothic cupcakes perfectly fit Halloween.
Moist and chocolatey, the cupcakes are inviting, so long as you can get past the mummy decoration.
These cupcakes can be decorated with just frosting and edible eyes, so you won't have to spend money on loads of ingredients.
Yet, the frosting looks exactly like a mummy's bandaging.
Guests are sure to howl in delight when they see these amazing werewolf cupcakes.
Made from chocolate fudge frosting, these cupcakes are sure to be a roaring success.
Despite how wonderful these werewolf cupcakes are, they take just 15 minutes to prepare.
The idea to use red gumdrops as the tongues of the werewolves is inspired. 
If you have good piping skills, this recipe is ideal for you.
Finally, these cupcakes look just like a real bat at night. 
They manage to be both cute and spooky at the same time.
This is thanks to the decorative elements, which have used Oreo halves to make bat wings. Meanwhile, the candy eyes give the bat an adorable aesthetic.
We particularly love the Oreo cake frosting, which combines cookies and cream. If you enjoy Oreos, you're going to love this frosting.
The cupcakes themselves are chocolatey with a slight hint of coffee, resulting in a complex and mature flavor.
Frequently Asked Questions
How Do You Make Cakes Fluffy?
To ensure that your cupcakes have a fluffy texture, you should refrain from over-mixing the batter.
You should also avoid adding too much flour, as this can make the cakes too dry.
What is Associated With Halloween?
There are loads of things associated with Halloween, including:
Witches
Zombies
Trick-or-treating
Jack-o'-lanterns
Spider webs
Ghosts
Vampires
Skeletons
Therefore, you can use these to inspire your Halloween baking decorations.
Final Thoughts
So there you have it! Those were 15 fantastic cupcakes that are sure to get you excited for Halloween.
So if you are looking for something spooky to make over Halloween, these cupcakes are both a trick and a treat!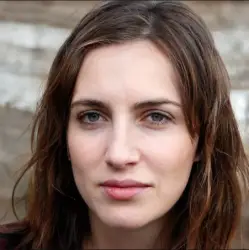 Latest posts by Anna Ingham
(see all)