Whether you are celebrating a birthday party, planning a baby shower, or simply want to add a touch of Disney to your day, then there is no better way to do so than with Minnie Mouse cakes. 
Disney magic is added throughout these cupcakes, but the most noticeable addition is the Oreo cookie ears – you won't be able to look at them the same way again. 
You don't have to travel to Walt Disney World to enjoy all things, Disney. With the help of this guide, you'll have a batch of these magical cupcakes whipped up in no time. 
With this in mind, this article will explore how to make Minnie Mouse cupcakes. In no time, you'll be rewarded with deliciously sweet cakes complete with a fondant bow on top. 
Minnie Mouse Cupcakes
One of the best things about these cupcakes is that you can dress them up or down as much as you like. They are the perfect sweet treat for themed occasions or to add some Disney magic to your life. 
Naturally, children love a bit of fun and excitement in their food – this goes the same for adults, too! These Minnie Mouse cupcakes are sure to bring all the fun and enjoyment to your food. Plus, you can make them with the whole family! 
Bows For Your Minnie Mouse Cupcakes
One of the iconic features that make Minnie Mouse, well, Minnie Mouse, is her iconic pink bow. The easiest and most efficient way of replicating this is by using a silicone mold. 
You can find these molds on a range of different websites, and they don't have to be restricted to Minnie Mouse cupcakes, either. They can be used to decorate a range of recipes and party foods. 
It's hard to say no to a mold bearing your favorite characters, and these bow molds are no exception. Especially since they contain one of our favorite characters, Minnie Mouse! 
What To Do If You Have No Mold?
If you don't have a Minnie Mouse bow mold, then don't worry! Instead, here is the perfect opportunity to let your creative side shine. 
Molds are ideal for quickly making simple bows without any effort, however, they can be quickly made on your own, by hand, too. 
That said, just remember that practice makes perfect. While your first couple of bows may not be what you imagined, after a few tries, you should get the hang of it. 
In fact, your hand-crafted bows may come out even better than your mold versions. To make these bows, it is recommended to use two pieces of fondant. 
With one piece, mold it into the correct shape, and then use the second piece to wrap around the center of your bow. 
Moreover, you can even make your bow out of thin strips of fondant and fold them into different shapes for different bow designs. 
Minnie Mouse Cupcake Recipe
The best part about these Minnie Mouse cupcakes is that they are primarily only made using a store-bought cake mix, a tub of vanilla frosting, and Oreo cookies. 
Ingredients
Makes 24 Minnie Mouse cupcakes 
1 cup of water
1 box of your favorite cake mix 
⅓ cup of vegetable oil 
3 large eggs 
3 tubs of vanilla frosting 
48 Oreo cookies 
Hot pink fondant 
Equipment 
1 Wilton disposable piping bag
1M Wilton tip
Pink polka dot cupcake liners
1 bow silicone fondant mold 
How To Make Minnie Mouse Cupcakes?
First, preheat the oven to 350 F. Then, grease the bottom and sides of each cupcake space in your baking pan. Combine the cake mix, oil, eggs, and water in a large bowl (making sure to follow the instructions on the back of your mix). 
Pour the batter into your cupcake cases and bake for 18-21 minutes. Before frosting, allow each cupcake to completely cool. 
Minnie Mouse Frosting
While your cupcakes are cooling you can start preparing your frosting. Here, all you have to do is cut the tip of the icing bag and attach the 1M Wilton tip and then add the frosting to the bag – allowing enough space to twist the bag so no frosting leaks. 
Once your cupcakes have finished cooling, coat them in a thick layer of vanilla frosting. Then, add two Oreo cookies to the side to resemble Minnie Mouse ears. 
Minnie Mouse Pink Bows
Before shaping, you'll want to knead the fondant until it is pliable. Then, lightly coat the mold with some powdered sugar – this prevents the fondant from sticking. 
Take 1 tablespoon of pink fondants and push it into all the edges of your mold. You should have enough to create 24 pink bows. 
Once done, place one bow between the two Oeros. The result is pretty pink Minnie Mouse cupcakes. 
Can You Eat Fondant?
If you're unfamiliar with fondant, essentially, it is a type of icing that is made using 100% edible ingredients. 
While fondant is edible, you may find some people removing it from the top of their cupcakes simply because they don't like the texture or taste. 
Can Fondant Melt?
In hot climates, fondant has the tendency to melt due to condensation. Therefore, before you top your cakes with fondant, you'll want to make sure it has completely cooled down. 
Leave your cake at room temperature until it has reached a temperature that won't melt the fondant. Once cool, you can decorate your cake without any worries. 
Final Thoughts
Regardless of whether you're hosting a children's birthday party or a Disney tea party, there is no denying that these cupcakes are downright adorable – they are sure to bring a smile to anyone's face. 
The best part? They are so simple yet so effective. Hopefully, this guide has informed you about everything you need to know about making Minnie Mouse cupcakes.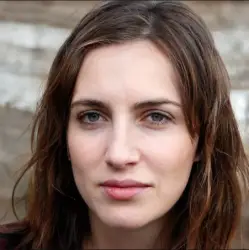 Latest posts by Anna Ingham
(see all)