Whether you're looking to host a dinner party, or just to keep the kids quiet this weekend, lava cake is a great option for you. 
There are so many varying recipes for lava cake out there, that you're bound to find one you fancy!
On this list of the top 10 scrumptious lava cake recipes to make this weekend, there are lots of different unique recipes.
Whether you want a quick and easy bake or a more impressive cake, there is something on this list for you!
Read on to find out more.
What Is Lava Cake?
Lava cake is a delicious dessert. It is made from a combination of soufflé and flourless chocolate cake. This sweet treat can also be known as Chocolate Fondant Pudding.
It is believed that Lava cake first came about in 1987. It originated in New York and it was invented by Chef Jean Vongerichten. 
The cake is made up of four very simple ingredients. These include butter, sugar, eggs and chocolate.
After these staple ingredients, there are then many other types of filling which we will explore in this article. We will look at 10 of the best lava cake recipes out there!
What Is The History Of Lava Cakes?
This cake is known to have been invented by Jean Vongerichten, an American chef. It originates from New York, and it has become very popular.
However, a French chef named Jacques Torres also claims that he invented the lava cake many years before the alleged creation in New York. 
There are lots of disputes over who invented it but whoever did it is a genius!
The cake is one of the most popular cakes there is and it is served at lots of dinner parties and loved by the whole family.
It is believed that the cake was discovered when a chocolate sponge cake was removed from the oven before it was baked through.
The center of the cake was still runny and deliciously warm. 
Since its invention, lava cake has become one of the most popular desserts in America, and the world over.
It is loved by many and it is often served in lots of restaurants.
What Ingredients Are Used In The Lava Cake?
Most lava cakes contain a chocolate filling. They will also contain butter, eggs and sugar.
The butter and chocolate are usually melted together in the recipe and kept separately as this keeps the lava effect. 
This cake is also served warm with ice-cream in order to enhance this lava flowing effect. 
There are lots of different types of lava cake and they are all very delicious. You can choose one that suits you best.
This delicious chocolate lava cake is rich and gooey. The sauce in the center of this cake is velvety and very dense.
This recipe will guide you through the process of making a delicious lava cake for two in under one hour. 
A good tip for this recipe is to use chopped chocolate bars rather than chocolate chips in this dish.
This is because the chocolate chips do not melt as easily and so they will affect the texture of the desert. You are hoping for a very runny center with this recipe.
This is why this dish is best served warm. 
This gooey chocolate cake is very dense and indulgent. This version of the recipe is made with an eggless batter, so it is great if you are trying to follow a vegan diet. 
This dessert goes fantastically after a pizza, or similar meal. It is fairly easy to make and it will not disappoint those with a sweet tooth.
If you don't like sweet desserts, though, then this dish is definitely not for you!
If you make this dish for your guests at your next dinner party, they'll definitely be coming back next time!
This recipe is super easy as it uses a pre mixed cake mix. It doesn't require oil or eggs, and it will only take around 5 minutes to make for one person.
If you fancy something sweet, this is a great one for you to whip up and enjoy in no time! 
Mug cake really is very simple to make. All you will need to do is to add the cake mix, some applesauce and some water to a mug.
You will need to mix all of these ingredients together with a whisk, add some chocolate squares and cook the cake in the microwave for one minute!
Make sure that you eat the cake while it is still warm to fully appreciate the melted chocolate in the middle of the cake.
This recipe is delicious, easy to make and very healthy.
Whether you're on a Keto diet because you're hoping to lose weight, or for health reasons, this cake is a great one to add to your repertoire.
When you are cutting down your food intake, the sweet tooth is nearly always the first thing to go.
This is very difficult to cut down on, and this is why this keto lava cake is a great recipe for lots of people. It is very quick to make, too.
When you find yourself reaching for the chocolate, why not give this a try instead!
This crockpot lava cake is super delicious and easy to make.
All you need to do is mix together a few very simple ingredients and throw them in the oven (in an oven bake dish, of course!).
You can leave this cake to cook while you finish off your chores around the house, and when it is cooked everyone will emerge from their corners of the house and head towards the delicious smell. 
This is a delicious, simple and fun recipe and it is both oil and dairy free! In one serving of this cake there are only 143 calories.
This recipe calls itself 'death by chocolate' and so it is clear there is plenty of chocolate involved in this cake. This recipe is the best slow cooker recipe out there. 
It is great because it serves at least 10 people and it is very easy to make. It is filled with delicious flavors, but there are not many ingredients needed.
Not only does this lava cake involve a chocolate filling, it also has a fudgy topping. You really can't go wrong with this dish! 
These brilliant chocolate chip lava cookies are very unique in comparison to lots of other lava cake recipes. If you are a cookie fan, these will work great for you.
These cookies take a little bit longer to make than some of the other recipes on this list, but they are totally worth it.
The ingredients listed on this recipe serve 6 people, so if you need more than this, you should add some more ingredients!
These cookies are a great alternative to lava cake and they are best served warm! 
These white chocolate lava cakes are soft and fluffy. They have a deliciously gooey center that is filled with amazingly rich white chocolate.
These desserts are perfect because you make them for each individual, meaning you will not have tons of leftovers! 
These flavorful cakes will wow your dinner party guests and they are very unique in comparison to the chocolate lava cakes that everyone knows and loves.
These lava cakes are super easy to make and they will definitely wow your guests.
These delicious chocolate hazelnut cakes are perfect for all of the family.
They take 20 minutes to prepare and only 12 minutes to bake, so you can easily whip these up whenever you fancy!
Because of the delicious flavors, these cakes are perfect for both dinner parties and weeknights. They will not leave anyone disappointed, especially those with a sweet tooth.
They are very easy to make and can't go wrong, so give them a go!
This delicious matcha lava cake is very unique. It only takes 30 minutes to prepare and make, so it is perfect to whip up if you fancy it.
Often, the recipes for lava cake involve making big batches, but this recipe looks at making just enough for one or two people.
As these lava cakes do not last very well and are best eaten on the day, this is perfect. Give this scrumptious lava cake a go today! 
Final Thoughts 
This list has explored the top 10 lava cake recipes that you should make this weekend(see also: 10 Scrumptious Madeira Cake Recipes To Make This Weekend)(see also: 12 Scrumptious Loaf Cake Recipes To Make This Weekend).
On this list there is something to suit every situation, from those on Keto diets, to those following vegan diets.
From white chocolate to hazelnut, there is something for everyone on this list. Give these recipes a try and you will not be disappointed.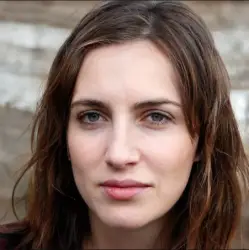 Latest posts by Anna Ingham
(see all)