Loaf cakes are very easy to make and there are so many different variations out there to choose from.
These simple but stunning rectangular cakes can be both traditional and modern, depending on the ingredients and flavors you choose.
From simple vanilla pound cakes to decadent chocolate cakes, you can find the perfect pound cake recipe.
That's why we've created this article of 12 scrumptious loaf cake recipes to make this weekend(see also: 10 Scrumptious Kodiak Cake Recipes To Make This Weekend)(see also: 10 Scrumptious Jello Cake Recipes To Make This Weekend).
We've picked a wide variety of different cake flavors for you to choose from so whatever your tastes, there is sure to be a loaf cake for you.
Some are simple and some are more complicated, but all of them are delicious.
Our first recipe is one of the most traditional and common loaf cake recipes you will find.
It's a classic for a reason as it remains one of the most delicious varieties of loaf cake and is sure to be a hit with everyone who tries it.
It makes a great midday snack when served with hot coffee or tea!
Making this loaf cake is very easy as you simply mix all of the ingredients together in a bowl, pour them into your pan, and then bake for around 30 minutes.
All of the ingredients are pretty common as well so might even be able to make this cake with ingredients in your kitchen.
Any recipe that includes cranberries instantly puts us in a holiday mood and this loaf cake is no different. The combination of cranberries and orange makes this ideal for either Thanksgiving or Christmas.
It's sure to be a hit with any guests that you invite to your home for the holidays.
The cake mixture is loaded with cranberries and has a little orange juice as well to add an extra tangy taste.
When the loaf cake is baked, you can drizzle it with a glaze made from sugar and milk for the finishing touch. We love this loaf bread as a special treat during the holiday season!
If you're anything like us, then you love chocolate cake in all forms and formats! Loaf cake is no different and this is a very decadent and rich cake that has a fudgy and moist texture.
The cake is made with dark chocolate, cocoa powder, and some coffee so you can be sure that it has a very rich chocolate taste.
The strong taste of chocolate is emphasized by the addition of a thick chocolate ganache that is applied to the top of the cake.
The cake also has a little spice to it thanks to the inclusion of some chili flakes and chili powder. Chocolate and chili are an amazing combination and this loaf cake will be a delicious treat.
This is the first of a few banana bread recipes but all of them are very different.
This recipe uses chocolate chips to great effect to make a loaf cake that has subtle chocolate and banana flavors that work together without overpowering each other.
If you like both chocolate and banana, this is the cake for you!
When the loaf cake is baked, it can be topped with two whole bananas and some chocolate spread to add even more chocolate and banana flavor.
We love the unique look of this loaf cake and the addition of the bananas as a topping is sure to catch the eye of anyone who sees this cake.
This take on banana bread is more traditional than our previous recipe, so if you're looking for a classic banana bread loaf cake, then this is the recipe for you.
It's a deliciously moist bread and is a great way to use any bananas you have that are a little over-ripe as the cake works best with too-ripe bananas.
This loaf cake also has walnuts in the mix so you will get a delicious loaf cake that has a little nutty crunch to it as well.
The bitterness of the walnuts works wonderfully with the bananas, although you can use pecans in their place if you prefer.
As the name suggests, this loaf cake is ideal for Christmas!
It has a variety of flavors that are perfect for Christmas, such as glace cherries, raisins, and oranges, but you can also serve it at any point of the year if you wish.
Like many fruitcakes, this loaf cake is best eaten when it isn't entirely fresh.
In fact, it often tastes better when it's a few days old so don't be afraid to make this loaf cake several days in advance of when you want to serve it!
You can also freeze it for later if there is any leftover, but we doubt this will be the case considering how delicious this loaf cake is.
Gingerbread is another great Christmas flavor so this is yet another loaf cake that is ideal for the holiday season.
This loaf cake is full of light spices that will instantly get you in a Christmassy mood as soon as it touches your tongue.
Some of the flavors include ginger, cinnamon, cloves, and molasses and they combine together to make a delicious loaf cake.
For the finishing touch, dust the loaf cake with powdered sugar when the cake has cooled.
Marble cakes always look amazing once they're cut into and this loaf cake is no different.
If you can't decide between a vanilla cake and a chocolate cake then you can make both with his recipe.
Although the cake looks complicated, it's very easy to make and can be largely made in one bowl until the end when you will need to add some cocoa powder to half the mixture.
The recipe gives a couple of different easy methods for making the marbled effect and the whole cake can be baked within 35 minutes.
Oreos are a popular ingredient in all different types of cake due to their delicious mix of chocolate biscuit and vanilla cream inside.
They can add great flavors to any cake and this loaf cake makes great use of them.
The cake mix includes crushed Oreo cookies and vanilla extract to make a tasty and light cake. When the loaf cake is baked, it is topped with more crushed Oreos and some white chocolate chips.
This loaf cake is sure to be a hit with the chocolate lovers in your life.
Aperol is an aperitif that is made from a blend of citrus, aromatic herbs, and vanilla flavors. It's a delicious alcoholic drink and is also the key ingredient in this unique and tasty loaf cake.
As it's alcoholic, you may want to keep this for adult company only!
The cake mix is flavored with Aperol, orange, and almonds and these flavors combine together perfectly.
When the loaf cake is baked, it should be topped with a drizzle made from more Aperol, some lemon juice, and sugar.
We included a ginger loaf cake earlier that is ideal for Christmas, however, this ginger loaf cake is ideal for the entire year.
It has chunks of pears cooked into the loaf cake to give it a completely different flavor and texture. However, this doesn't mean that it's any less delicious!
You can use canned pears for this recipe so you don't need to worry about using fresh pears.
When you add the pears to your mix, make sure you leave a few slices behind so that you can decorate the top of the loaf cake!
Our final recipe is a unique loaf cake that isn't the first recipe that most people think of when they consider loaf cakes!
It uses matcha powder, which is a very versatile green tea powder that can be used in a variety of desserts and drinks.
It has a savory taste that has a hint of bitterness and umami to it and this works wonderfully well in a wide variety of desserts, including this one!
This is also a marble cake, so when it is sliced into you get a beautiful swirled effect that moves between green and yellow.
This is an easy effect to achieve and the recipe gives you all of the instructions you need to achieve it. When baked, the loaf cake is the ideal accompaniment for tea or coffee.
Final Thoughts
In this article, we listed 12 scrumptious loaf cake recipes to make this weekend.
We picked a variety of cakes, from the simple lemon pound cake, to the more decadent Aperol loaf cake.
Whatever type of loaf cake you're looking for, there is sure to be a recipe here for you.
Whichever recipe you choose, we hope that you enjoy these recipes as much as we do!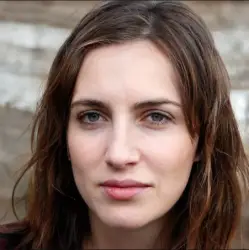 Latest posts by Anna Ingham
(see all)