If you've never made an icebox cake before, then you're missing out!
These are delicious, chilled cakes that are made and then set in your refrigerator, making them solid and giving them a great texture and taste.
Though they're usually made with cream, nuts, fruits, and wafers, there are a whole load of different ice box cakes that you can make, with all kinds of flavors.
However, with so many different ice box cakes out there, it's difficult to narrow the list down and find the recipes that are going to be best for you.
Thankfully, we've done all the work for you! In our mouth watering guide below, we've got a list of 10 scrumptious ice box cake recipes for the whole family to enjoy.
Whatever your tastes, you're sure to find in our article a delicious ice box cake that you just love. Read on!
10 Scrumptious Ice Box Cake Recipes For The Whole Family To Enjoy
We're starting our guide with this traditional ice box cake, because sometimes the simplest version is the best!
This recipe uses an incredibly small amount of ingredients, making this a super easy cake to whip up – it takes just 15 minutes to prepare!
 All you'll need is heavy whipping cream, vanilla extract, some sugar, and a packet of chocolate wafer cookies.
As you can imagine, the cake will be extremely light with all the cream, while the chocolate wafer cookies add delicious streaks of richness to the cake. Better yet, the subtle vanilla flavoring pairs brilliantly with the chocolate!
Of course, you can change things up your way if you want. For example, you could replace the whipping cream with some mint filling instead, giving it a sharper edge.
Next on our list is a supremely tasty graham cracker ice box cake, which has either toasted pecans or toasted coconut pieces wedged onto the top for added crunch!
As you can imagine, the graham crackers make this cake particularly crunchy too, a texture which goes perfectly with the softness of the whipping cream and the rest of the cake. 
As for ingredients, you'll need a small handful, but it's still a cake that's very quick and easy to prepare. You'll need baking staples like confectioners' sugar, whole milk, and vanilla extract.
In addition to those, you'll need some vanilla instant pudding too, which makes the cake's vanilla flavor even stronger – and nicer.
Additionally, you'll need chocolate frosting, to give it that rich chocolatiness, and whipping cream. 
You have the choice of adding a crunch topping, whether that's from toasted pecans or pieces of toasted coconut.
Of course, if you've got a nut allergy, then it'll be best to use the coconut, which will give the cake an extra sweet edge.
Strawberry is one of the best fruits out there, thanks to its extremely sharp mix of sweetness and freshness – not to mention the juiciness too!
Naturally, strawberries are used in some of the tastiest desserts too, and it makes them a perfect fit for this delicious strawberry ice box cake.
The juicy and sweet fruit goes perfectly with the creaminess of the filling, and there are some crunchy graham crackers thrown into the mix. 
This takes only 15 minutes to prepare, before 4 hours of chilling time, and you'll only need a handful of ingredients.
For one, you'll need some heavy cream and cream cheese, which will make the ice box cake extra creamy and light.
In addition to those, some vanilla bean paste will give it a hint of vanilla flavoring, while a touch of lemon zest will give it a very slight tangy edge. 
Of course, you'll need strawberries too! You'll need around 6 cups of sliced strawberries, so you can be sure that this mouth watering cake is going to be extra fruity and sweet.
Additionally, you'll need some graham cracker squares, which will give a crunchiness that perfectly contrasts the smooth cream and juicy fruit. 
This next ice box cake is a total treat for any coffee lovers out there (which I think is all of us in the mornings!)
It requires quite a few stages to the recipe, because you need to make cookies that can then be used in the cake.
Additionally, you'll also need to make some cream filling for use in it too.
With that being said, the cake is well worth the effort, because it's got a fantastic blend of rich chocolate, creamy lightness, and coffee flavoring. 
In order to make the cookies, you'll need all the ingredients you'd expect for such a baking task.
We're talking baking powder, granulated sugar, unsalted butter, an egg white, and so on. Additionally, you'll also need various forms of cocoa and some espresso powder.
When it comes to the cream filling, you'll need even more espresso powder.
With two doses of it, in both the cookies and the cream, you'll notice that this ice box cake is going to pack quite a coffee punch! 
When assembling the ice box cake itself, you have to layer the cream filling down into the loaf pan, then arrange your cookies in a layer on top of it.
After that, it's another layer of cream and then another layer of cookies, and you keep doing that alternation until you've got to the top of the pan!
Make sure to finish it with a layer of whipped cream, then wrap it properly and put it in the refrigerator for a minimum of 24 hours. 
It may be a journey to make it, but this iced coffee ice box cake is more than worth it!
Passion fruit is a great fruit to enjoy in the summer, with its juicy, sharp citrus flavor being pretty unique.
As a result, any dessert that heavily uses passion fruit is going to be a perfect treat for enjoying out in the summer sun, and this passion fruit ice box cake is no exception!
This cake is a lot easier to make than our previous entry, and it should only take you 20 minutes to prepare.
You'll need a few ingredients, first for making a syrup and then for making the cake.
For the syrup, you'll need some passion fruit pulp, lemon juice (to add even more citrus sharpness!), sugar, and water.
Then, for the cake, you'll need some mascarpone and some cream cheese, both of which help to make this an extra cheesy, extra fluffy and light ice box cake.
In addition to that, you'll need some cookies, more lemon juice, and some sweetened condensed milk.
Next on our list is this super fruity raspberry ice box cake, which is refreshing and has a perfect blend of crunchy graham crackers and light mousse and whipped cream.
Better yet, it's got a beautiful appearance with pink layers!
The cake is made with alternating layers of raspberry mousse and graham crackers, then a tasty topping.
If you like pina colada, you'll love this ice box cake! It's got a totally tropical taste, thanks to rum extract, coconut, and pineapple.
Besides those tropical ingredients, you'll need some softened cream cheese, a thawed whipped topping, and some confectioners' sugar.
As you can tell, this cake is super light and creamy! However, some graham crackers add a bit of crunch to all the cream too.
If you've never had a tiramisu before, then it's a brilliant Italian dessert that mixes coffee flavoring with chocolate and mascarpone.
They're incredibly light and indulgent, and now you can make an ice box cake version too with this special recipe!
You'll need a wide range of ingredients for this, but it's a dessert that's going to be more than worth the effort.
A few of those ingredients include ladyfingers, mascarpone, and espresso powder and strong brewed coffee – all key parts of tiramisu!
Additionally,  you'll need some Kahlúa liqueur. That's right, this is a dessert for the grown ups!
Chocolate and peanut butter is always a great mix, blending the richness of the chocolate with a nice nutty edge from the peanut butter.
Unsurprisingly, they make a pretty great ice box cake too!
Ingredients include cream cheese, heavy cream, and vanilla extract.
The chocolate comes from chocolate wafers and some cocoa powder dusted on top, and these go well with the peanut butter. Don't have it if you have a nut allergy! 
We're finishing our list with this spectacularly fruity mango ice box cake! 
It's super easy, with only a few ingredients, and it uses 4 fresh mangoes to give it the super juicy, super refreshing flavor.
Final Thoughts
Ice box cakes are easy to make and taste great – find the best recipes with our helpful list!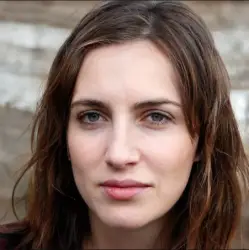 Latest posts by Anna Ingham
(see all)