A wedding cake is one of the biggest attractions at your reception, and it's something that everyone will want a slice of at the end of the night.
Because of that, the most important question you have to ask yourself is, what flavor do you want?
When it comes to choosing the perfect flavor for your wedding cake, the most important thing is to strike a balance between what you and your partner enjoy eating and what you want to serve to your guests.
And while it's always a safe idea to stick with a classic vanilla cake topped with vanilla frosting, there are plenty of other popular flavor alternatives considered as well. 
The Most Popular Wedding Cake Flavors 
Struggling to decide on the best flavor for your wedding cake? Take a look at this list of the most popular wedding cake flavors seen today!
Vanilla Wedding Cake
The days when "vanilla" was considered "boring" are long since gone. Cakes flavored with vanilla or vanilla bean can taste just as good (if not better!) than cakes with more "exciting" flavors. 
The vast majority of bakers report that this is their most frequently requested flavor, and the reason for this is largely down to the adaptability of this flavor. It's also very versatile, as it can be combined with a variety of fillings and frostings. 
Vanilla lends itself to merging with so many other flavors. It's a blank slate for you to experiment on and have fun with.
A wonderful vanilla wedding cake to make would be a berry cake, which combines vanilla cake with a variety of berries as well as strawberry buttercream.
Another option would be to have a vanilla cake that is doused in tequila syrup and served with tequila buttercream that has passionfruit curd swirled through it.
If you want something with a bit of a sour twist, then you should try a vanilla bean cake with mixed berry buttercream and lemon curd. No matter what you combine vanilla with, you're sure to make a delicious cake! 
Chocolate Wedding Cake
If you're a chocoholic, then you'll probably want to incorporate your favorite food into your big day! 
Even though it might not appear to be everybody's first pick, several bakeries report that it's either the second or the third most requested taste.
Chocolate cake with salted caramel sauce and crème fraiche buttercream is one of the most popular flavor combinations (see also: 25 Best Cake Flavor Combinations)for a chocolate wedding cake, but you could also add some coffee flavors if you prefer by having a chocolate cake topped with espresso buttercream and dulce de leche.
White Chocolate Wedding Cake
White chocolate isn't that far behind milk chocolate when it comes to the most popular wedding cake flavors. 
A Victoria's sponge is given a contemporary makeover with the addition of chocolate and raspberry, which adds a fruity note to the dessert.
The somewhat sour flavor of the raspberries combined with the sweetness of the white chocolate makes for the ideal combination for a light wedding cake. 
Red Velvet Wedding Cake
A timeless dessert, the red velvet cake is known for its luxurious crumb and eye-catching hue. This Southern classic is one of the most frequently requested by engaged couples. 
You have the option of using a cream cheese frosting with the cake as is usually done, or you can choose to use a different taste for the cake.
Think about asking for a raspberry filling or matching this cake flavor with a berry cream cheese icing. Both of these options are delicious!
Lemon Wedding Cake
Because it goes well with a variety of fillings and frostings, a lemon cake is frequently selected for weddings that take place in the late spring or summer.
Lemon cake is especially delicious when served with a chilled glass of champagne on a steamy summer afternoon.
Lemon cake can be embellished with a variety of fillings and frostings, including lemon curd, raspberry filling, berry frosting, and even lavender.
One of the most popular flavor combinations is an elderflower-soaked lemon cake with blackberry jam and vanilla buttercream. 
Carrot Wedding Cake
 Though carrot cake is a very popular dessert in general, it's only recently begun to become noticed in the wedding cake scene. 
The traditional topping for carrot cake is cream cheese frosting; however, whipped cream, fluffy vanilla frosting, or a vanilla frosting topped with a drizzle of caramel sauce are other delicious accompaniments. 
You can also decide whether you want your carrot cake to be on the less complicated side, or whether you would rather have it loaded with a variety of mix-ins such as nuts or pineapple.
No matter which option you go for, you'll have a very delicious wedding cake!
Olive Oil Wedding Cake
 There is a good reason why olive oil cakes have become more popular over the past several years, despite the fact that this could appear like an unexpected addition to our list. 
Citrus olive oil cake is an example of this trend in baking. The crumb of this kind of cake is deliciously light, and the flavor is packed with citrus, almond, and a slight earthiness from the olive oil.
The citrus helps to create a tasty cake that's wonderful even before adding the fillings since it serves to balance out the sweetness that is already present. 
You can top the citrus olive oil cake with blood orange curd and citrus praline buttercream for a delicious dessert combination.
The flavor of the cake would also go very well with frostings made of browned butter or even one made of lemon.
Spice Wedding Cake
If you're getting married in the fall or early winter, then a spice wedding cake would be the perfect choice for you. Throughout the fall and winter months, the most common requests are for spice cake or pumpkin. 
Cinnamon, nutmeg, clove, allspice, and ginger are some of the spices that are traditionally included in spice cake, which is often a very light and airy cake.
Combine it with a light vanilla frosting, or a cream cheese frosting, or try something new by combining it with a frosting made of dulce de leche or maple syrup.
More Unique Wedding Cake Flavors 
If you want something a bit less traditional for your wedding cake, then some of the flavors below might be better for you.
Peanut Butter Cup Wedding Cake
This indulgent treat satisfies all of your cravings with its sweet, salty, and nutty flavors.
After building the cake with alternating layers of chocolate cake, peanut butter buttercream, and chocolate and peanut butter ganache, you could finish it off with Reese's Peanut Butter Cups.
You could also add additional chocolate and salted caramel. Yum!
Chocolate Chai Wedding Cake
A chocolate Bailey's cake is certain to win over the approval of any chocolate fans who may be at your wedding. But that's a bit too simple for a wedding.
Instead, this chocolatey dessert is taken to new, ultra-sophisticated levels when chai-spiced buttercream is added to the mix.
Strawberry Champagne Wedding Cake
In keeping with the lighter aspects of wedding cake flavors, the flavor from this cake is certain to make any person feel great. 
The flavor combination of dark chocolate and raspberry in a cake is quite stimulating to the senses. If you then add a layer of strawberry champagne cake on top of it, you will have created the most romantic dessert in the entire city.
Floral Pistachio Wedding Cake
This is not your average pistachio cake by any stretch of the imagination.
Wedding cake versions are a delectable delicacy that combines strawberries that have been marinated in balsamic vinegar with an invigorating rose buttercream.
This is a very unique flavor combination and one that you may have never even seen before. 
Honey Lavender Wedding Cake
Honey and lavender provide an airy and dreamlike quality to the sound of just about anything else.
Although it goes well with a lot of spring and summer flavors, if you're getting this as a wedding cake then you'll probably have it as a lemon-blueberry cake with honey-lavender buttercream filling.
Summary 
Many engaged couples are searching for traditional flavors when it comes to their wedding cake, so typically go for a vanilla or chocolate option. 
Some couples are now looking at the cake as another area to surprise and delight their guests though, and so new and more experimental flavors are starting to become popular in the wedding cake market. 
When choosing the best flavor for your wedding cake though, the most important thing you need to think about is what you love. If you love lemon cakes, then have a lemon cake for your wedding. It's your day, so do what you want!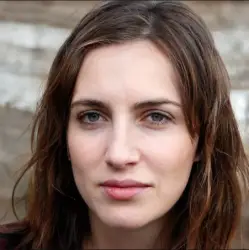 Latest posts by Anna Ingham
(see all)