Weddings are known for their traditions. This includes a bride in a white dress, the exchanging of rings, throwing a bridal bouquet, and, most importantly, wedding cakes.
These cakes are known for their grandiose and elegant appearance.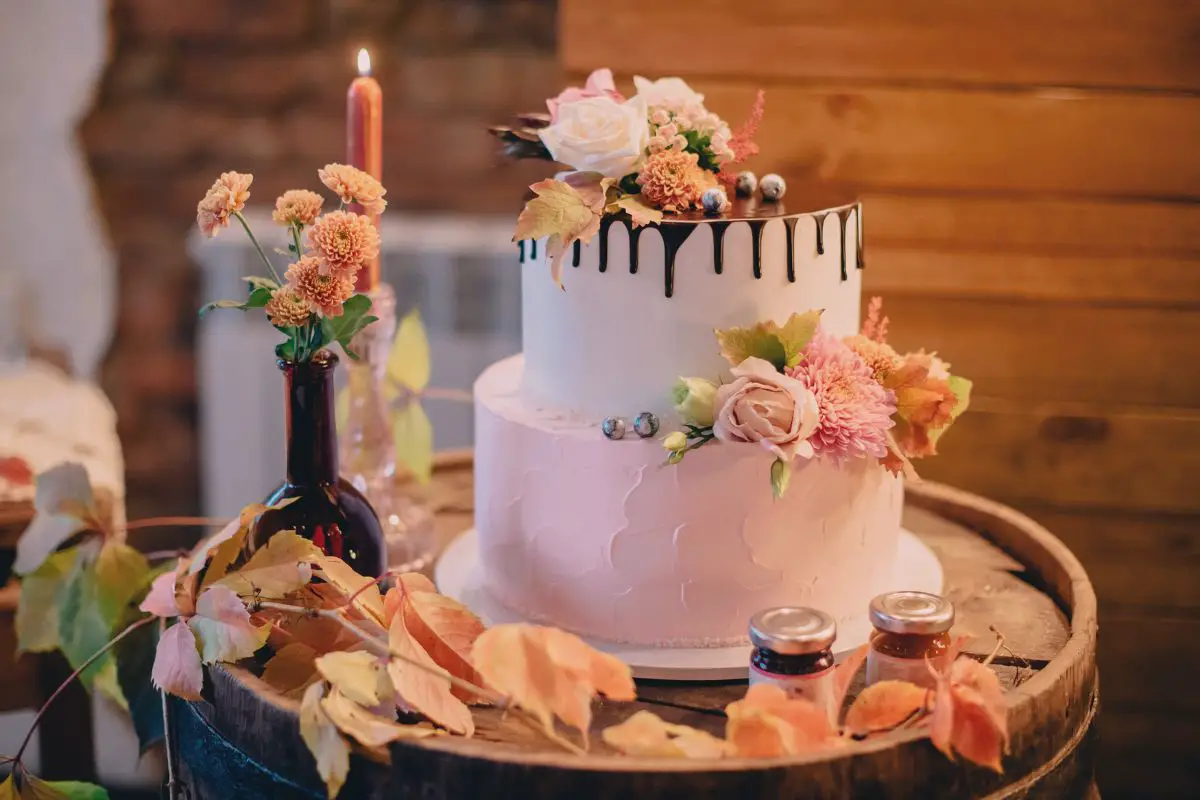 To deliberate your special day, these wedding cakes should taste delicious and look flawless.
As a result, wedding cakes tend to be the most expensive cakes to make and purchase.
Making a professional wedding cake can require lots of skill as well as time and effort.
So if you want to take this monumental challenge, here's how you can make a professional wedding cake!
How To Make A Professional Wedding Cake
Every wedding cake is different. They will feature different designs and flavor combinations.
Therefore, this is an overall guide to making a professional wedding cake. To make one, you will need to:
1. Design The Wedding Cake
Before you can make the cake, you must design it. It's worth conferring with people involved in the wedding, such as the bride, groom, or bridesmaids, to get ideas about the design. 
For instance, the wedding might have a specific theme that will need to be incorporated into the cake.
Moreover, you may need to incorporate parts of the color palette into the cake. 
By creating a sketch of the cake, you will create a guideline that will give you something to work toward.
This sketch doesn't need to be complex; it just needs to cover the general design of the wedding cake.
A simple search online offers thousands of different wedding cake designs.
You can use these professional designs to inspire your cake. Sites such as Pinterest and Instagram are best-suited to this.
Most wedding cakes have multiple tiers. It's traditional for wedding cakes to have three tiers, though many designs have more than three tiers. 
2. Think About The Flavors
Most professional wedding cake makers will host cake-tasting sessions. These sessions allow the bride and groom to pick their favorite flavors. 
If you intend to do this, you will need to make samples. If not, it's best to talk to the bride or groom so that you can pick flavors that they enjoy.
You may also need to consider dietary requirements. For instance, they may want you to cater to specific allergies.
To ensure that the cake tastes delicious, you must consider what flavors you want to use in the cake. Each tier can have a different tier or they can all be the same.
It's important to find flavors that match. Here are some of the best combinations that you can use:
Victoria sponge
Chocolate 
Red velvet
Vanilla
Salted caramel
Raspberry and white chocolate
Sticky toffee
Chocolate and orange
Coffee
Lemon
Chocolate and peanut butter
3. Obtain All Of The Equipment and Ingredients
Once you have decided what flavor you are going to use, you can buy the ingredients and all of the equipment that you need.
It's important to remember that wedding cakes are expensive to make, largely because they require lots of ingredients.
Therefore, you shouldn't be surprised if the ingredients cost a lot of money. 
The ingredients that you need will vary depending on the recipe. However, you will likely require eggs, butter, sugar, flour, baking powder, and icing.
Additionally, you'll need ingredients for whatever flavor you are giving the cake.
In terms of the equipment, you may need:
Non-stick parchment paper
Cake boards
Non-stick cake pans
Measuring equipment
Mixing bowls
A spatula
As you can see, it takes a lot of ingredients and equipment to make a professional wedding cake. If you already own this equipment, the expense will be reduced.
4. Bake The Cake
After you've got all of the equipment and ingredients, it's time to get stuck into baking! It's best to follow a specific recipe for these steps.
Luckily, there are loads of cake recipes online, many of which are made specifically for weddings.
Luckily, baking a cake can be simple, especially if you already have baking experience.
Once the cake tiers have finished cooking, you will need to leave them to cool on a wire rack before progressing to the icing and decorating stages.
5. Ice The Cake
Once the cake has cooled entirely, you can progress to the icing stage. Fondant, royal, and buttercream icing are the three most common varieties to use for wedding cakes.
Just bear in mind that whatever icing you use will not only affect the taste and texture of the cake but also its appearance.
Buttercream icing is best suited to more casual weddings. It works best when carefully pipes onto a cake. This can take a lot of time and patience!
Meanwhile, royal and fondant icing will need to be flattened with a rolling pin and draped on top of the cake.
Fondant icing works wonderfully for covering the cake, while royal icing is brilliant for more intricate details.
You will also need to consider what you will use to sandwich the cakes together. This is particularly important if there are different tiers.
For instance, buttercream and jelly are regularly used to hold the cake together whilst also boosting its flavor and moisture.
6. Add Decorative Elements
Wedding cakes are renowned for their decorative elements and high levels of detail.
Therefore, this is the perfect opportunity to show off your baking skills by adding decorations, such as sugar flowers.
Sugar flowers are one of the best additions to a wedding cake. This is because these edible flowers give the cake a sophisticated aesthetic.
If you don't want to make these sugar flowers yourself, you can often buy them ready-made.
Edible pearls, gold leaf, and cake lace are also well-suited to wedding cakes. Whatever design elements you use should complement the design that you made at the start.
You might also wish to decorate the cake board to tie it into the cake's design.
Final Thoughts
A wedding is often considered the happiest day of a person's life. To celebrate this monumental event, wedding cakes need to be elegant and fit the theme perfectly. 
Consequently, it can require lots of time, effort, patience, and creativity to make a professional wedding cake!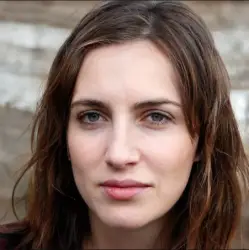 Latest posts by Anna Ingham
(see all)