Are you planning a wedding and don't know how much to budget for your wedding cake? Maybe you have been quoted a price but don't know if it's accurate?
Or are you curious about the average cost of wedding cakes and want to know more? No matter the reason that brought you here, we have the answer for you! 
Finding out how much wedding cakes cost can be tricky, especially if this is your first time dealing with wedding cakes.
You head online to find out more but are met with pages and pages of conflicting information. Frustrated and overwhelmed, you wonder if you will ever find out how much wedding cakes cost. 
Well, no more! Today, we are here with the answers you need. Keep reading to find out how much wedding cakes cost and what factors impact the cost of a wedding cake. Get all the information you need to know about wedding cakes. 
How Much Do Wedding Cakes Cost?
Let's dive straight into today's article! The cost of wedding cakes can vary dramatically, but on average wedding cakes cost (see also: How Much Will A Backyard Wedding Cost You?)around $350.
Now, this is just an average cost, wedding cakes can cost far less or much more depending on a range of factors (more on this later). 
Some couples will spend as little as $100 on their wedding cake, whereas others will spend over $1000! And then some couples sit in between these figures.
The average wedding cake cost takes into consideration the size of the cake, which is a big factor in determining the cost. 
Those with smaller weddings won't need to fork out for a cake that has hundreds of servings, and larger weddings are likely to purchase a cake that serves less than twenty people.
A good rule of thumb is the more people you need to feed, the bigger (and more expensive) the cake needs to be. 
The average cost of wedding cakes does not take into consideration the extortionate amount celebrities pay for their wedding cakes.
These high-end weddings can see couples spending upwards of k on a cake(see also: Why Do Couples Feed Each Other Wedding Cake?)! Sure, these might be jewel-encrusted multiple-tier cakes, but that is still a lot of money to spend on one cake that you can only eat once! 
This average price is just for the US too, although countries like the UK typically spend a few hundred on their wedding cakes too.
The cost varies across the country and depends on a few factors, but typically, the cake costs more than a hundred dollars or pounds. 
Now that we have established the average cost of a wedding cake, let's dive in a little deeper to learn more about the factors that influence the cost of a wedding cake. 
Factors To Consider When Setting A Wedding Cake Budget
When setting a wedding cake budget or working out how much your cake will roughly cost, there are a few factors that you need to consider.
These include the size of the cake, the design, any decorations, and the delivery fee of the cake. To help you learn more about these, we have broken down each factor into small, helpful sections below. 
Let's dive in now to see what needs to be considered when you price up a wedding cake! 
Size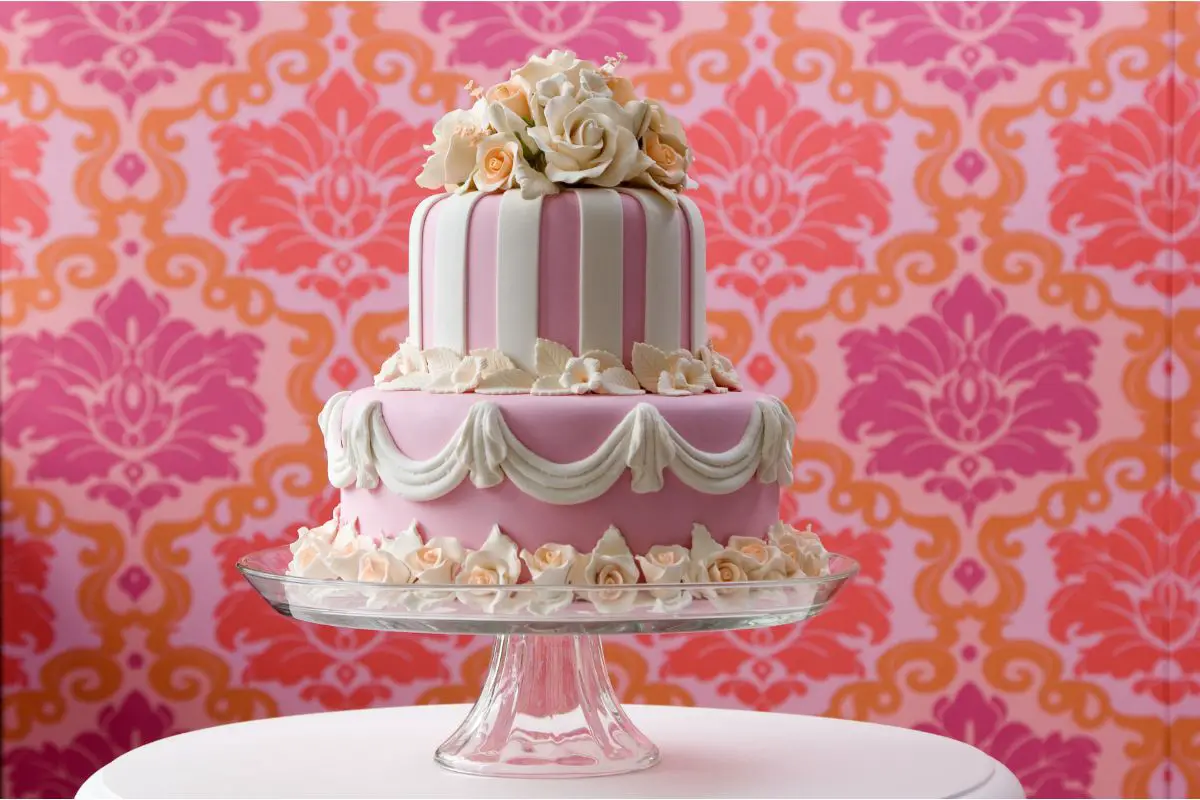 As we mentioned earlier, the size of the cake is a huge factor when setting the cost of the cake. The bigger your wedding cake is, the more it will cost! The same applies to tiered wedding cakes, the more tiers you add, the more it will typically cost you. 
If you aren't sure what size wedding cake you need, consider how many guests are attending your wedding. The more guests you need to feed, the bigger your cake needs to be.
This is based on the assumption that each wedding guest will be given a slice of your cake. If this is not the case in your wedding, then you have more flexibility with the size. 
To help you work out how big your cake needs to be, we have a size guide below. This is based on a classic round-tiered cake. 
15-inch round cake serves 89 people 
14-inch round cake serves 78 people 
13-inch round cake serves 67 people 
12-inch round cake serves 56 people 
11-inch round cake serves 47 people 
10-inch round cake serves 38 people 
9-inch round cake serves 32 people 
8-inch round cake serves 24 people 
7-inch round cake serves 16 people 
6-inch round cake serves 12 people 
5-inch round cake serves 8 people
Style 
Next, you want to consider the style of the cake. The more simple the style you choose, the cheaper the cake will be. If you choose a round single-tier cake, for example, that will be cheaper than a uniquely shaped cake of multiple layers. 
The design of the cake will also increase the cost. For example, if you want an intricate design on the icing that will take hours to complete, that will push the price up.
Cakes that are hand decorated with stenciled patterns, gold leaves, or other such styles are harder for bakers to complete and will cost more. 
Plus, the ingredients and tools needed for these styles and designs aren't always cheap, also impacting the cost. 
Flavor And Ingredients 
The flavor of the cake also impacts the cost. If you are creating a tiered cake with a different flavor in each layer, then the cake will cost more! 
The same applies to any exotic ingredients you are asking for. If you are picking out-of-season fruits or harder-to-source ingredients this will push the cost up.
Similarly, specialty cakes like gluten-free and vegan can cost more. Of course, you can find specific gluten-free or vega bakers for your cake which does impact the cost too. 
Type Of Frosting 
The frosting you choose also impacts the cost of your wedding cake(see also: How Much Did Harry And Meghan's Wedding Cake Cost?). A fondant or gum paste cake is usually more expensive than cakes with a buttercream frosting. This is down to the cost of ingredients and the time it takes to make and apply them to the cake. 
You will also need to consider how many types of frosting you are using on the cake and if they will be applied in a pattern as this also increases the cost. 
Added Extras 
Finally, you will want to consider any extras you are asking for. Cake stands, toppers, and other extras are often an additional charge. Each wedding cake baker has a slightly different list of what is included in their price. Generally, the following is included in the price: 
A design consultation
A cake tasting before the wedding 
The cake 
Set up
Delivery of the cake 
Anything extra that you want or need will be an added cost that you need to factor into your budget, be sure to consider this before you decide on your cake and start making enquiries. 
Final Thoughts 
And there you have it! Wedding cakes cost (see also: How Much Did William And Kate's Wedding Cake Cost?)on average $350, but the cost can vary depending on the style, size, design, and flavors of the cake.
Be sure to consider all of these factors before setting a budget for your wedding cake and remember to consult a few bakers to find one that is within your budget and can bring your creation to life!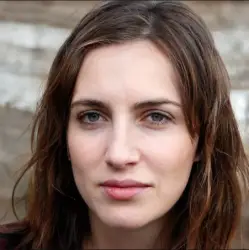 Latest posts by Anna Ingham
(see all)