Everybody loves baking a cake, but there are so many different types to choose from!
One of the absolute tastiest varieties of cake, though, is surely blueberry, with its refreshing and sweet taste, with just a hint of sharp acid.
It makes for a brilliant cake ingredient, the sweetness pairing well with the soft doughiness of the cake sponge.
However, there are loads of different blueberry cake recipes to choose from, whether they're varying in the style of the cake or its key ingredients and flavors.
How can you narrow them down and find the best blueberry cake recipes for you?
We've done it for you! In our delicious guide below, we're going to show you 10 of the most amazing blueberry cake recipes (see also: 11 Amazing Caramel Cake Recipes You'll Love To Make)for you to enjoy. Your mouth will be watering by the second cake alone! 
10 Amazing Blueberry Cake Recipes To Enjoy
We're starting our list off with this easy to make blueberry cake that's got a delicious cinnamon topping.
The only thing that's better than a cake is a cake that's quick and simple to make, and this certainly fits that bill!
You'll need a range of ingredients to make it, but it's all the stuff you'd expect when making a cake: baking powder, all-purpose flour, vanilla, butter, and so on.
You can use either fresh, wild, or frozen blueberries, which is extra useful, because it gives you some flexibility for whatever you've got.
What sets this cake apart from others is the topping! It's a delicious blend of crunchy brown sugar and ground cinnamon.
The sugar makes it lovely and sweet, and goes with the blueberries, while the cinnamon gives this fruit cake an added spicy kick of warmth.
This cake takes just 20 minutes to prepare, and then a further 40 minutes to cook. Simple and quick!
This next recipe is a great twist on a classic blueberry cake, because it's a blueberry coffee cake!
With the added unique coffee taste, captured from cinnamon rather than actual coffee, it really goes well with the sweet and sharp taste of the delicious blueberry.
It takes a little longer to make than the previous cake, with 30 minutes of preparation and 40 minutes of baking, but it's more than worth it.
You'll need the usual ingredients for the cake itself, but there's also some lemon zest added into the mix to bring it even more alive. 
As for the coffee cake aspect of the delicious desert, that's achieved with the "Streusel Topping". This is made with ground cinnamon, brown sugar, all-purpose flour, unsalted butter, and salt. 
The next mouth watering blueberry cake on our list is this visually-appealing treat, which is a traditional blueberry cake sponge with a thick layer of white icing all over its top.
This makes it super sweet and enjoyable, and adds a nice texture to contrast with the doughy sponge. However, the icing even contains cream cheese to add mild tang to the dessert.
For the cake itself, you'll need 2 cups of washed and dried blueberries.
However, you don't use them all when making the sponge, because you'll want to leave some aside that you can put on top of the cake and its icing at the end.
This really adds to its look, and allows you to eat some full refreshing blueberries that haven't been lost in the sponge!
As for the topping, it includes ingredients like vanilla extract and cream cheese.
The cream cheese really is a unique addition that sets this blueberry cake recipe apart from others, with the cream cheese adding a very subtle twist to the overall taste.
This blueberry breakfast cake is perfect for your morning start, being something you can enjoy with a cup of coffee and the newspaper.
It's a sweet and small treat that will start your day right, rather than a delicious dessert to have a large slice of in the evening! On top of that, it's also a coffee cake, thanks to the ground cinnamon in the topping. 
The cake contains all the ingredients you'd expect, and you can use either fresh or frozen blueberries.
There's also a touch of grated lemon peel included, just to give the doughy sponge a hint of citrus sharpness. 
As for the coffee cake topping, it uses ingredients such as ground cinnamon and walnuts. If you've got a nut allergy, make sure to skip the walnuts.
The combination of cinnamon and walnuts really makes the cake seem even more filling than just a basic blueberry cake. And if you want even more? There's instructions for an optional drizzle in the recipe.
The previous blueberry cake recipe had a touch of grated lemon peel in it, but this wonderful blueberry cake is a full on blend of lemon and blueberry!
It uses a lemon buttercream to give that citrus kick, and the subtle sharpness of lemon complements the fresh, slight sharpness of the blueberries.
The cake itself takes fresh blueberries, but the sponge even includes lemon juice and lemon zest! This means that the cake will already have a lemon edge to it before you even get to the lemon buttercream.
Speaking of the lemon buttercream, that uses 3 tablespoons of lemon juice, along with unsalted butter, kosher salt, and confectioner's sugar. 
It all goes to create a lemon blueberry cake that's wonderfully moist and mouth watering. 
If you take one look at this dazzling blueberry layer cake, you won't know whether to admire its gorgeous appearance or eat it all up. Why not both? 
What's special about this blueberry cake is that it has brilliant purple/pink layers of blueberry buttercream and blueberry compote, whose moistness really goes well with the softness of the blueberry sponge between them.
The blueberry compote is used in both the cake filling and the cake batter, so you need to make it first. Once that and the cake are made, you turn your attention to the blueberry buttercream frosting.
Despite all the intricate layers, this only takes 30 minutes to prepare, and a further 22 minutes to cook! It's a quick and picturesque cake that's perfect for birthdays and celebrations.
This blueberry muffin cake is absolutely delicious and it even has a bit of crunchy crumble on top to give it added texture. Better yet, that topping is glazed too!
The cake itself requires all the ingredients you'd expect, such as butter and all-purpose flour. This recipe uses fresh blueberries, so try to get those.
As for the crumb topping, it includes some cinnamon, which adds a spicy warmth to the crunchiness.
Finally, the glazing will give it an edge of sickly sweetness, and it's made from milk, powdered sugar, and vanilla. 
It may not be the kind of cake you were thinking about, but a blueberry cheesecake is one of the best types of blueberry cakes period!
The crumbly biscuit base is scrumptious, while the cheese section is refreshing and creamy, and the blueberry topping has a sharp, fresh tang to it! Remember, though, this will take much longer to make, because it requires chilling time. 
The cheesecake filling contains a variety of delicious ingredients, like the fresh blueberries, tasty cream cheese, and even a bit of lemon zest for an added kick.
The blueberry sauce also contains blueberries and a dash of lemon, while the cheesecake base is mainly made from graham crackers.
Again, this may not seem like a blueberry cake, but it basically is! And it's a delicious twist on the classic blueberry cake, with a wonderful moistness and a bit of crunch. 
In order to make it, you'll need all the ingredients you'd expect from a cake: vanilla extract, granulated sugar, milk, all-purpose flour, egg, and so on. See, I told you it was basically a cake! 
This is a deliciously simple blueberry cake to make, taking just 10 minutes to prepare, and an hour to cook.
We're finishing our list with this wonderfully wide, shallow blueberry cake!
With such short slices, it makes each serving seem a lot more bite-sized, and each slice has just the right blend of sponge and fresh, juicy blueberry.
To make it, though, you'll need to have a round cake baking tin that's 24cm in diameter!
As for the ingredients, it's what you're used to with blueberry cakes. Delicious washed blueberries, vanilla sugar, baking powder, eggs, butter, flour, and more!
After the easy preparation, you cook it at 180 degrees centigrade for 35-40 minutes, then remove the cake and frost it with a fine sieving of icing sugar. It's a delicious cake full of bite-sized slices, and it's a great pick for parties!
Final Thoughts
Blueberry cake is one of the most amazing desserts – use our list to find the best recipes(see also: 11 Amazing Cake Recipes For The Bread Machine That You'll Love To Make)(see also: 9 Amazing Chocolate Beetroot Cake Recipes You'll Love To Make)!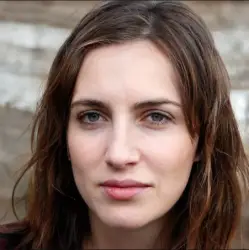 Latest posts by Anna Ingham
(see all)