Cakes are not only made for big celebrations or special occasions, and when it comes to caramel cakes like the ones on this list, there's no reason to wait for such an event to take place to make them.
Check out these 11 amazing caramel cake recipes and we bet you'll not only love them but you'll also want to make them right away!
Mary Berry is the UK's sensation when it comes to baking: she is simply the baking queen. As a result, no matter where you are in the world, making one of her recipes is a must.
In this article, we have included one of her delicious cakes, a classic salted caramel cake made with all the basic cake ingredients you'd expect – sugar, eggs, self-raising flour, milk, and baking powder, to name a few – as well as some salt, caramel, and light muscovado sugar.
For the cake's icing, you will, of course, need butter and icing sugar, a pinch of sea salt, and salted caramel fudge, chopped into small pieces.
To make this cake, you need to bake the cake batter in two separate tins to make two cake layers, place one on top of the other by spreading some icing in between.
Then you'll cover the top cake layer with the rest of the icing, cover the sides, and add the fudge pieces on top. Then, simply cut the cake into wedges and enjoy!
If you love caramel cakes but you are one of those people that need chocolate in every dessert they have, then this chocolate caramel cake is the recipe you've been looking for.
In this cake, light muscovado sugar makes its appearance again, as its natural molasses content helps a lot with bringing up the caramel flavor.
In the ingredients list, you will also see butter, eggs, plain flour, and baking powder as expected, but then things get more interesting.
Cocoa powder, soured cream, double cream, caramel sauce, and caramel-flavored chocolate are the rest of the things added to this cake that make it thick, soft, spongy, and extremely chocolatey!
To assemble the cake, you follow the classic cake-icing-cake system, you sprinkle the caramel-flavored chocolate on top and serve or chill until it's time for dessert.
If you are a chocolate lover, you may or may not have a preference for white chocolate too.
Well, in case you do have one, this caramel mud cake is made with a white chocolate buttercream frosting.
The cake layers are made with classic cake ingredients including some (ideally) good-quality white chocolate, but that's not what makes this cake amazing.
The secret lies in the white chocolate frosting, which is made with more of that white chocolate, butter, vanilla extract, icing sugar, milk, and heavy cream.
In case you see that your frosting is too thick as you prepare it, you can add some more milk but make sure you don't end up with a runny sauce that's no longer workable.
Add a thick layer of frosting in between the cake layers and an even bigger one on top and you have a delectable cake waiting for you to indulge in it!
A sticky date cake is the next best thing to a pudding cake, or perhaps even better for some people. Either way, when you add some caramel sauce to it, it definitely tops them all!
The great thing about this cake is that you don't need to buy a caramel sauce as you can easily make your own with only 4 ingredients: brown sugar, thickened cream, vanilla extract, and butter.
Not only that but this is one of those cakes that can easily be made a day or two before.
It will actually taste better if you don't eat it right away but rather keep it in the fridge for a couple of days before having it.
Seeing the title of this cake you might think you will need to prepare tons of things, but what if we told you that the only thing you need is one batter and 9 ingredients?
Yes, this cake is made with simple ingredients like self-raising and plain flour, sugar (both white and brown), butter, eggs, white chocolate, fudge pieces, and a store-bought salted caramel sauce.
You don't even have to bother with baking cake layers separately as it all comes together in one big cake that is filled with fudge pieces!
Making a big caramel cake and cutting it in slices to enjoy it with your family and friends is one way to go, but when you want to make something they won't expect, you have to try these cake stacks!
These pancake-style dessert treats are made with wafer cookies stacked on top of one another, with a caramel sauce in-between each wafer layer.
The caramel sauce is made with cream cheese, sugar, heavy cream, dulce de leche, and toasted coconuts, and when the cake stacks are baked and ready, a hot chocolate sauce is added on top, covering the stacks like a sweet, chocolate fountain!
To serve, you can add more toasted coconut shredding on top or serve as they are.
Another classic on this list, an apple cake with a caramel sauce might remind many people of an apple and caramel pudding cake as the taste is quite similar.
Nevertheless, this cake is not sticky all over but rather moist and soft on the inside as the caramel is added on top as glaze, together with toasted pecans or walnuts.
The glaze is made with sugar, syrup, water, double cream, and a bit of vanilla essence, while the cake has all the classic cake ingredients in addition to some chopped apples that are coated in sugar, some apple pie spice blend, sour cream, and orange juice that is almost necessary to any wintertime cake recipe.
This cake is made with fresh figs which means that the best time to make it is in the late summer or early September when this fruit is fully matured and at its best.
With two cake layers filled with fig slices and dulce de leche, this cake has mascarpone and caramel filling that is spread in between the cake layers.
Fresh, refreshing, fruity, cheesy, and caramel-y, this is the ultimate summertime cake to make and serve on a Sunday barbeque day after you've enjoyed your meal.
This cake recipe makes the most out of its pears as at first, you grate the pears to add them to the cake mix, and then you use their juice to add it to the caramel mix!
In addition to the fruit juice, the salted caramel sauce also includes butter, perry, muscovado sugar, and double cream, while the snow-white icing and buttercream that's added before it in-between the cakes and on top of the whole cake are made with egg whites, sugar, butter, vanilla bean paste, and tahini.

This seedy flavor of the icing is the perfect match to the cake layers that are made using spices like nutmeg, ginger, cinnamon, and turmeric.
In case you can't already tell, this is a pear-fection!
Americans know first-hand the incomparable taste of a cherry pie, so when they see this cherry caramel cake recipe, they will immediately want to add it to their recipes list.
With a cream cheese filling and more cream cheese added to the dough, this cake is very moist and… berry tasty (pun intended).
The cream cheese filling is simple to make but so unique as it has some whole Maraschino cherries added to it.
The caramel sauce is made with soft caramels and butter, but you can always use a store-bought caramel sauce if you want to.
As for the extra toppings, you can go with anything from honey and chopped nuts to shredded coconut or even some vanilla ice cream!
While you can always make a simple caramel peach cake, making this upside-down one is more fun and certainly a feast for the eyes too, not only your mouth.
To make the cake, you will need butter, sugar, flour, cornmeal, baking powder, eggs, and sour cream, while the caramel peaches will be added on top of a thickened caramel sauce made with butter, sugar, syrup, and allspice berries.
So, if you have any ripe peaches left that you want to use up and make something delicious to treat your family with this weekend, try this easy upside-down caramel peach cake!
The Bottom Line
These 11 caramel cakes are so different from one another that you have to try them all, so we hope you have friends and family members with a sweet tooth that will enjoy them!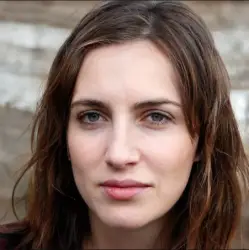 Latest posts by Anna Ingham
(see all)