Weddings are an important day for a lot of people, and you must try to meet everyone's dietary needs.
If you or any of your guests happen to be following a keto diet, that doesn't mean they can't have any cake. There are lots of delicious keto cake recipes out there that you can use for your wedding cake.
Whether you want a simple wedding cake or you are looking for something with a much more complex flavor profile. There will be a keto cake recipe out there that will tick all the right boxes. Additionally, you can decorate them in any way you like to suit your style. 
In this article, we have collected the 11 best keto wedding cake recipe ideas that you may wish to consider for your special day. 
We are starting simple but strong. A good vanilla cake will always go down well at any wedding. Also since this recipe is keto-friendly, it uses almond flour, which adds a slight nutty flavor to the cake that compliments the vanilla. 
It is up to you how many tiers you wish to create. However, you will need to adjust the recipe accordingly. 
Then the cakes are covered in a sweet vanilla frosting. For a classic cake, you can't go wrong with this recipe. You could adorn the cake with toppers or flowers as a finishing touch or keep it simple. 
If you love chocolate, then you should consider having this as your wedding cake. Your guests wouldn't even know that it was keto. This is because this cake is so decadent and rich. This might be one of the best chocolate cakes you have ever eaten. 
What makes this cake so good is that it has a dense but fudge-like texture. This works well against the smooth and ultra-rich chocolate frosting. For any chocolate lovers out there, this has to be your wedding cake. 
This simple keto cake consists of three layers of soft vanilla cake, which are layered with tangy cream cheese frosting. Not only does this cake look impressive, but it's also really easy to make. 
This is a one-bowl cake, thus anyone no matter their baking experience, could whip it all together. Both almond and coconut flour is used to create a better texture for the sponges. 
Then the top of the cake is topped with more of that delicious frosting and chopped pecans. The pecans add another texture to the cake and an earthiness. This cake might be simple, but it is packed with flavor, and everyone will enjoy it. 
If you enjoy walnuts, then you are going to love this cake. The walnuts work well with the almond flour to create a nutty yet sweet cake. Even though the cake is full of chopped walnuts, it is still so light and fluffy.
A sugar-free frosting is used in this recipe, but you could use any type of keto-friendly frosting that you enjoy the most. You only need a light layer, so this doesn't ruin the texture of the cake. 
Then pieces of walnut are placed on top of the cake as a finishing touch. Although you could add a wedding topper or crush the nuts to create a delicate border. 
This fluffy, delicious keto lemon cake is bursting with zesty lemon flavors. It's the ideal healthy, low-carb dessert for weddings in the spring and summer. It's constructed with layers of supple, soft lemon cake and creamy citrus icing.
Lemon is known for being a bold flavor, and this cake is bursting with this tangy flavor. Overall, this recipe creates a three-layered cake that has a very stripped-back appearance.
A simple icing is used, to create a more naked look. Top the cake with more icing, slices of lemon, and even your chosen wedding flowers. 
Carrot cake is a really popular wedding cake flavor, and just because you're keto doesn't mean you can't have a carrot cake on your big day.
This cake has only 3 net carbs per slice, and you can add extra chopped pecans on top of the cake for an additional crunch. 
This cake contains all the flavors and spices of a traditional carrot cake, but it uses keto-approved ingredients. In addition, it is frosted with a silky but tart cream cheese frosting, which brings the whole cake together. 
There is so much to love about this cake. Therefore, if you are after a more traditional wedding cake, you should try this keto carrot cake. 
A red velvet cake is much more than a vanilla cake colored red. It is a delicious, vanilla and cocoa cake with a hint of buttermilk flavor. This cake imitates traditional buttermilk by combining apple cider vinegar and almond milk.
When making this cake add ultra-fine almond flour instead of an almond meal for a soft low-carb cake crumb. The cake is so simple that it only consists of 4 steps, yet it is still flavorsome. No matter the time of year, this cake will fit beautifully with your table decorations. 
An almond and lemon sponge is given a facelift with the addition of fresh blueberries. Not only do they provide another sweet flavor to the cake. Yet, they also bleed into the batter, creating an attractive marbled effect. 
This recipe creates two layers of sponge, which are layered between a delicious cream cheese buttercream. All the ingredients in this recipe work well together.
The lemon provides sharpness which pairs well with the cream cheese. While the blueberries have a much more delicate flavor that adds sweetness.
This cake is fresh and will be perfect for a spring wedding. Add your Mr. and Mrs. topper on top and all your guests will want a slice. 
If you are having a fall wedding, then you need a cake to match the theme. This spiced cake infuses all the falcons that you associate with fall and is covered in a creamy frosting. 
This is one of our favorite cakes since the cake is incredibly moist and tender. To make this spiced cake you require cinnamon, cardamon, allspice, ground cloves, nutmeg, and ginger. You could easily remove any of these spices if you don't particularly enjoy the flavor of them. 
This tender cake is topped and sandwiched between layers of cream cheese frosting, which is creamy but provides a hint of acidity to balance the cake. Then you could top the cake in any way that you like. You could add chopped nuts or edible glitter if you fancy a bit of sparkle. 
For the ultimate luxurious and heavenly cake, you may wish to consider having this as your wedding cake. A dense but rich and chocolaty cake is smothered in a caramel cream cheese frosting. However, if that wasn't enough, this cake is then also topped with more caramel. 
There is a lot to enjoy with cake, and you can guarantee that there won't be any leftovers. You don't have to add the caramel to the top, but it helps to cut through the dense cake and provides the cake with additional moisture. 
If you have a sweet tooth then you will adore this cake. The cream cheese frosting is what helps this cake to be salted caramel since it provides the sharpness that the cake needs. Otherwise, it would be far too sweet. 
Orange is a great flavor to have as the main star of your wedding cake. The citrus flavor provides sweetness and sharpness which makes this cake so delicious. This is quite a sophisticated cake, which is simple but not lacking in flavor. 
A spoonful of yogurt on top helps to elevate the cake. This could be used on top of the cake as a finishing touch.
You could also add a bit of sparkle or fruit to the yogurt to make the cake more eye-catching. Orange cake is a bit of an underestimated cake, but you should consider it for your wedding. 
Conclusion
If you are following a keto diet, this shouldn't stop you from having your dream wedding cake. There are lots of delicious keto cakes out there that could become the perfect cake for your big day. This includes chocolate cake, vanilla cake, lemon cake, and carrot cake.
We hope you have enjoyed this article. We have provided you with 11 of the best keto wedding cake recipe ideas that we believe you should have on your special day.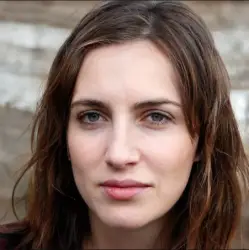 Latest posts by Anna Ingham
(see all)