There are strong opinions surrounding whether or not vegetables should be added to desserts – you either love it or you hate it. However, regardless of where you stand, you need to try chocolate beetroot cake.
Chocolate and beetroot and two flavors that are made for each other. The rich, creamy chocolatey flavors are balanced out with the tangy, earthy flavors of the beetroot to create something delicious.
Plus, you can never go wrong with getting a few extra veggies into your diet – you're friends, family, and even children won't realize a single vegetable is in the cake thanks to the chocolatey-ness.
With this in mind, this guide has outlined 10 amazing chocolate beetroot cake recipes (see also: 8 Amazing Cardamom Cake Recipes You'll Love To Make)that you're sure to love baking.
Let's get straight into it!
This dark chocolate beet cake contains a tender and moist crumb – so much so that no one will even detect the hidden beets inside!
The beauty of this recipe is that no stand or hand mixer is required, plus it tastes delicious with a range of different frostings, too!
Unlike other hidden veggies in baked goods recipes, you won't be finding any avocados, zucchinis, or greens in this recipe. Instead, hearty beets– although, for some of you, this may not sound any better.
Beets make for an excellent addition to your salads, however, did you know that they can add depth of flavor to your cakes, too? Plus, you won't even know they are there!
Here, you'll be rewarded with naturally red food coloring that adds a velvety red hue to your desserts while being both low in sugar and fat.
The result is a moist, tender, and incredibly delicious dark chocolate cake that incorporates beets in such a way that you won't even realize you're eating them!
If you're looking for an incredibly moist chocolate cake, then you need to try this beetroot chocolate cake featuring a dark chocolate ganache!
Similar to an old-fashioned red velvet cake, this dessert not only incorporates beetroots as a food coloring but is also used to achieve a fudgy texture.
While this recipe is filled with hidden vegetables and doesn't contain much sugar, it doesn't taste one bit healthy!
If you're looking for an indulgent and decadent cake, then this is the recipe for you. You'll receive all the delicious fudgy textures you'd usually achieve with a flourless cake.
Extremely fudgy and moist with a tasty dark chocolate ganache to pull all the flavors together – what more could you ask for?!
If you're looking for the best-hidden surprise cake, then you can't go wrong with this chocolate beet cake topped with cream cheese frosting! It's so good that no one will even suspect there are vegetables hidden beneath the surface.
Here, beets provide the cake with incredible moistness, while ensuring a healthy dose of nutrients inside this dark, deep chocolate cake. Plus, the cream cheese frosting makes for the perfect finishing touch.
When you're at your next farmer's market, stay away from the berries, and, instead, head toward the beets – you'll be surprised by how good this recipe tastes!
One bite of this delicious chocolate cake is all you need to remove any doubts about adding beets to your cake. The result is an incredibly moist cake that, when combined with the cream cheese frosting, doesn't even taste like beets!
This recipe is so good that your friends and family will never be able to guess the secret ingredient – no matter how hard they try.
Get two hidden veggies in one dessert with this vegan beetroot chocolate cake with chocolate avocado frosting. The result is a moist, fudgy cake that is not only delicious but slightly better for you, too.
This vegan beetroot chocolate cake with chocolate avocado frosting is so fudgy and delicious that you won't even realize there are veggies hidden beneath the surface.
The beetroot helps to keep the cake moist and soft, however, it does make it more crumbly and delicate, too. So make sure you're handling your cake with care.
If you're not a fan of beetroot, then don't worry, you won't even be able to tell if there is any in the cake. Those rich, deep chocolate flavors overpower any healthy tastes you may decipher.
The frosting is made from a blend of avocados, cocoa powder, vanilla extract, coconut oil, and agave nectar/ maple syrup to create a creamy, smooth, and fudgy texture.
Here, you'll receive hints of avocado, however, they are not off-putting at all. Plus, when combined with the chocolate cake, you won't even be able to taste avocado over the delicious chocolatey-ness.
Apart from these two veggies, the other secret ingredient here is vegan mayonnaise. While this sounds strange, it is used to keep the cake moist and decadent.
Serve this up at your next family gathering and your guests won't be able to tell the difference between a classic chocolate cake.
These beetroot chocolate cupcakes are moist, rich, and insanely decadent. Even though they contain less fat and less, they still make for a wonderful sweet treat!
If you're looking for deliciously moist and moreish cupcakes, then you can't go wrong with this recipe. Like most added vegetables, including beetroot allows these cakes to last ages without drying out!
Plus, you won't even be able to taste the beetroot over the richness of the chocolate – it is a win-win situation.
These cupcakes are iced using chocolate cardamom icing – providing rich and warm flavors.
This chocolate beet cake features silky chocolate and an olive oil crumb that is painted a pretty pink thanks to the cream cheese frosting that has been naturally dyed with blood orange and beet juice.
Here, the olive oil provides a tender and moist crumb. When combined with the cream cheese frosting, the result is a light, tangy dessert that all your guests are sure to enjoy.
Plus, it couldn't be easier to make. While the ingredients list may look extensive, don't let this put you off. In fact, most of the time this recipe takes is spent in the oven!
This red velvet beetroot cake is deliciously sweet, contains hints of earthiness, and is incredibly moist in texture, too. Plus, when paired with the vanilla frosting, the cake becomes irresistible.
It's hard to believe that any veggies are involved when making this cake – it is truly one of the best recipes out there!
While the thought of adding veggies to your baked goods may sound peculiar, is it really that strange? Think about it, some of the best recipes include vegetables. For instance, carrot cake.
So, stop thinking about it and try this recipe once and for all. Trust us, you won't be disappointed.
The best part? No food coloring is necessary. You'll receive a gorgeous red velvet color thanks to the beets. If you love comforting, moist cakes that are free from unnatural ingredients, then this is the recipe for you.
Packed with fiber and nutrients due to the beets, this recipe makes for a healthier alternative when compared to its counterparts.
This spiced chocolate and beetroot tea cake celebrate the deep flavors of cocoa, spices from nutmeg, cinnamon, and ginger, as well as the wholesome nutrients found in beets to create a moist and tender tea cake with every bite.
Whether you're throwing a tea party for one or two, these cakes always make for the perfect addition to your tea, or coffee if you prefer.
If you're unfamiliar with tea cakes, typically they consist of a simple sponge cake that can be modified into a range of different flavors and topped with frosting for a decadent treat.
Moist and delicious, this orange and beetroot chocolate cake is so good it will simply melt in your mouth.
Beetroot is one of the most versatile vegetables, and, when added to cakes, it provides a delicious moistness and structure that is otherwise hard to come across.
Plus, this recipe is incredibly straightforward – you'll have no trouble whipping it up. Besides chocolate and beetroot, all you need is two other key ingredients: vegan buttermilk and chia eggs.
Final Thoughts
Whether you're an advocate for adding vegetables into desserts or not, you need to try these chocolate beetroot cake recipes – they are sure to blow your mind.
The beauty of these recipes is that you won't even realize you're eating beetroot. Thanks to the rich chocolate, any healthy flavors are hidden.
The result is a moist, tender, and incredibly delicious cake that is sure to change your mind about adding vegetables to your cakes!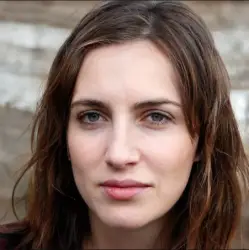 Latest posts by Anna Ingham
(see all)