Are you wanting to make a dessert but you're a little strapped for time? Sometimes desserts can seem like a huge commitment and a little daunting to make, especially if they tend to go wrong. We are here to help you!
In this article, we have featured 15 quick and easy desserts that are perfect to get you out of tight spots. 
Mug brownies and other cakes in a mug took the world by storm a while ago and for good reason, it's a cake in a mug! This is an ideal dessert to make if you want to impress your guests with individual ramekins and are strapped for time. 
All of the ingredients are whisked together and microwaved for a minute. Ensure the ramekins are oven proof as they will then need to be baked for around 20 minutes before serving. 
Mug cakes are also a safer way for kids to get involved in baking. If you get requests at stupid hours to see if your kids can bake cakes, you can grant them their wish without having to worry about them using a hot oven. 
Another great microwave dish is this apple cinnamon crisp, although it's for one you can easily just increase the mixture to make it feed however many people you want.
The apple base layer is composed of butter, light brown sugar, cornstarch and cinnamon. 
The crisp topping uses cinnamon, nutmeg, rolled oats, and light brown sugar amongst other ingredients to create the caramelized, crispy topping that crunches in your mouth perfectly.
For a vegan version, simply swap out the dairy products for vegan alternatives. 
Air fryer churros (see also '15 Delicious Air Fryer Desserts You'll Love To Make!')? Yes, that's right. These crispy, golden pastries are mouthwatering and covered in cinnamon-sugar.
Churros can be made to accompany your Mexican food-themed evening (see also '15 Best Mexican Desserts To Make Today') or just because you fancy some of these tasty treats . 
Making churros doesn't have to be complicated, using a few standard pantry ingredients you can have these whipped up in no time with the help of an air fryer.
You'll also need the help of an electric mixer when making this recipe. Serve with some warm chocolate dipping sauce for best results. 
A chocolate mousse with three ingredients seems a little far fetched, but we promise the results are delicious!
Sometimes we crave a little chocolate after a main meal and it sucks when there is no dessert in the house. 
If you want to make something quick and easy, you'll only need heavy whipping cream, cocoa powder, and dark chocolate powdered sugar.
An optional ingredient is almond extract which will give the mousse a subtle nutty flavour. This can also be done with any other kind of baking extract. 
No-bake cheesecakes are the best and when they come in bite-sized pieces it's even better.
Ideal for parties and gatherings of friends and family, you can pop these on a platter and let your guests help themselves to these delicious little treats. 
Instead of using graham crackers or cookies, here mini-filo shells are used as the base of the dessert. Mini-filo shells can be found online or in the grocery store and save a ton of time.
The creamy filling is sweetened with sugar and vanilla before being topped with berries and refrigerated. 
Oreo truffles (see also '5 Raw Chocolate Truffles Recipes') can be a great way to express your creativity and experiment with a bunch of different toppings.
All you'll need for this dish is some oreos, cream cheese, white chocolate and dark chocolate. Sprinkles are optional, but advised. 
These are a great thing to make with kids as it allows them to get messy and make something super fun.
Once the 'truffles' have been created the fun can begin, you can dip each one in a different type of chocolate and dozens of sprinkles to make something unique. 
With a graham cracker crust and a no-bake cheesecake filling, this is another easy recipe to have under your belt.
This is a great base to work from if you want something that is a bit more exciting, simply add your favorite toppings or purees before enjoying. 
It only takes 5-10 minutes to prepare this dish. Once everything is layered and prepared, you just need to let it set in the refrigerator. We suggest serving with fresh strawberries and whipped cream. 
Mug cakes can be easily changed and altered to fit your tastes. This chocolate cake recipe is great for satisfying kids' chocolate cravings when you've got nothing in the house, or even a great way to get the kids into cooking. 
With a hazelnut spread layer on top of the batter, this adds a delicious creamy layer to the mug cake. Add some extra on the top along with some powdered sugar to top off the cake and serve to your guests.  
Bananas are so good for you and they taste great. When bananas start to go black and mouldy then it's time to make banana bread rather than letting them go to waste. This is a pretty standard recipe, but most of the time simple is best. 
There are some optional extras which can take your bread to the next level if you wish, such as roughly chopped walnuts and cinnamon. The walnuts complement the banana bread perfectly with some warmth, crunch and earthy flavors.  
Lemon cake made at the click of your fingers is something we can get on board with. The light and citrus flavors delicately infuse with the sponge for a tasty, moist dessert.
Cake isn't often something you think of putting in the air fryer, but it means you can take some of the stress out of baking. 
You don't need any special ingredients to make this cake. But it is important to cut out a piece of parchment paper to put at the bottom of the cake pan to ensure it doesn't stick to the fryer. 
Made with frozen fruit, this recipe is a great one to make if you're lacking ingredients. Having frozen fruit also helps save you a lot of money as fruit tends to spoil quite quickly in the refrigerator.
As this only takes about five minutes to make, it's an ideal last-minute dessert. 
With the added egg white, the fruit puree will become light and fluffy helping to leave the dish.
Although frozen berry mixture is used here, the recipe can still be used with other types of fruit if desired. Serve with some fresh berries and whipped cream to finish it off. 
Similar to a crumble, this dessert contains fresh fruit such as bananas, kiwis, raspberries, and passion fruits.
Also known as a 'gino' this hot fruit bake is served underneath melted white chocolate. The fruits included can be changed, but this is a traditional gino recipe. 
Once the fruit layers are assembled and the chocolate has been melted on top, you can continue to cook the dish until the top of the white chocolate caramelizes and turns brown. Serve with some light vanilla ice cream and enjoy. 
A fruit salad can be an underrated dessert. On occasion you need something that's super light and healthy, which is where the fruit salad comes in.
This is a super easy recipe to make, simply chop up the fruit and make the honey-lime dressing separately before combining in your favorite bowl. 
In this fruit salad there are strawberries, pineapple, blueberries, grapes, kiwis, mandarins, and bananas. Change this for any combination of fruit you like to make this the perfect fruit salad for you. 
White chocolate mousse can be a nice change, it's lighter than milk chocolate mousse and you can pair it perfectly with fresh fruit. Containing only two ingredients, this recipe is simple and quick. 
Heavy cream and chopped white chocolate make up the majority of the mousse with milk chocolate chips or shavings breaking up the layers. Serve these in clear individual ramekins to wow your guests with your creativity. 
If you have kids, you probably always have a stash of oreos around. These cookies are super versatile and can be used to make a number of different desserts.
This no-bake dessert is a huge time saver and only contains a few fuss-free ingredients. 
The bake is composed of a layer of crushed oreos, a layer of instant vanilla pudding mix combined with cream cheese, a layer of Cool Whip and finally some crushed sprinkled oreos on the top. 
The Bottom Line
There you have it, the 15 best quick and easy dessert recipes that also taste amazing.
Many of these recipes can be adapted to suit vegan diets by swapping the dairy for non-dairy alternatives. We hope you enjoy it!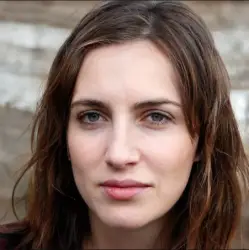 Latest posts by Anna Ingham
(see all)