Everybody loves a great cookie, with their brilliantly crisp outsides and their luxuriously gooey insides that simply melt in your mouth.
However, though we usually have our cookies in a circular form, that isn't the only way you can enjoy these delicious delights! You see, you can also bake up some "bar cookies".
Bar cookies are exactly what they sound like – all the taste and texture of a cookie but in the shape of a bar instead!
As a result, they make for a great snack to pack in lunch boxes, a delicious dessert to hand out at a party, or simply something fun to enjoy after dinner one night. 
With so many different flavors and varieties of bar cookies out there, it can be difficult narrowing down all the options to find your favorites. Thankfully, we've done all the work for you!
In our delicious guide below, we've got 10 scrumptious easy bar cookie recipes that you will love. Whatever your tastes, you're sure to find bar cookies in our list that will become future favorites.
Even better, all these recipes are easy to follow, allowing any baker to enjoy them!
10 Scrumptious Easy Bar Cookie Recipes You Will Love
We're starting our list off with a recipe for perhaps the most classic type of cookie: the chocolate chip cookie.
These are beloved all around the world, thanks to their perfectly soft dough and their rich and tasty chocolate chips.
They're the perfect blend of texture and taste, and now you can enjoy your chocolate chip cookie in the form of a bite-sized snack bar!
Even better, this recipe is super easy for you to follow, taking just 5 minutes to prepare it and then a further 20 minutes to bake.
You'll need a variety of baking staple ingredients to make these easy cookie bars – all the kinds of ingredients you'd expect!
For example, you'll need some vanilla extract, all-purpose flour, baking powder, an egg, and so on. Meanwhile, a cup of chocolate chips give these cookie bars their fantastic chocolatey edge.
Our next pick is the recipe for these easy oatmeal cookie bars, which are packed with flavor!
Not only do they have the delicious taste of the oatmeal, but also plenty of rich chocolate chips thrown in for good measure, giving you a dessert treat that's totally gooey and great.
It takes just 15 minutes to prepare the mixture for these cookie bars, and then half an hour to cook them. That's a total of just 45 minutes!
This is pretty quick, and certainly easy, and it makes these sweet treats the ideal snack to throw together one evening after dinner if your family is still hungry!
These cookie bars get their oatmeal edge from the inclusion of 2 cups of old-fashioned rolled oats- delicious!
Meanwhile, you can choose between semi-sweet and milk chocolate chocolate chips, or mix it up and include both.
If you thought the previous two cookie bar recipes were sickly and delicious, just wait until you try making these! Salted caramel is all the rage right now and it's easy to see why.
After all, they have the wonderful richness of caramel, along with hints of honey and sugar. They're perfect! 
Naturally, salted caramel is the ideal flavor for some cookie bars, and these also have chocolate chips in them to add even more tastiness. As if that were possible!
It should take just 15 minutes to prepare these bars and 30 minutes to bake them, making them super easy and quick.
Each one has a wonderfully gooey salted caramel center that simply oozes out when you bite into it, and the gooeyness is a nice counterpoint to the chewy firmness of the chocolate chips.
The caramel filling is made by combining some unwrapped caramels with sweetened condensed milk, heating the two together until they turn into a fabulously sickly filling.
Our next pick of easy recipes is these fantastic Heath bar cookies, which use the popular (and tasty!)
Heath bars as a key ingredient to help you throw together your very own gooey and delicious bar cookies. 
More specifically, these bar cookies use toffee Heath Bars, which you should be able to get at your local grocery store.
These give the sweet treats a fantastic toffee flavoring, and the bars then also contain walnuts to give them a nutty edge.
You can buy either Heath Bars or Heath Bits, and there is a key difference! The bars have chocolate in them, while the bits don't. If you want chocolate in your bar cookies too, then buy the Heath Bars instead!
Up next is another easy recipe that uses another popular type of bar! In this instance, you'll be using delicious Daim Bars.
If you've never had one, then these candy bars have a crunchy almond caramel filling that's then covered with rich milk chocolate. They're wonderfully nutty and chocolatey treats, and that makes them a great fit for a bar cookie!
Even better, this recipe couldn't be quicker and easier to follow! The preparation should take you only 10 minutes, while the cooking time takes 20 minutes after that. 
Each bar cookie uses typical baking ingredients, such as egg and self-raising flour, and uses Daim Bars for its chocolate.
Half of these are cut up finely, while the rest are cut into chunks! Meanwhile, you can also decorate the bars with more Daim Bar chunks.
Nuts have appeared in a few of our picks in this list, and it's understandably why! They give the delicious desserts a nutty edge that really adds flavor and depth. This next recipe is no different – peanut butter bar cookies.
Obviously, if you or your guests have got a nut allergy then you'll want to skip these nutty bars and pick one of our nut-free ones.
However, those who can have nuts will love these delicious treats! They're easy to make and have a brilliant texture that is both soft and chewy. 
On top of that, the recipe also recommends customizing your peanut butter bar cookie with extra treats. For example, you can add chocolate chips into the mixture before baking, or even a candy like M&Ms!
Our next pick is something a little different, with a wonderfully zesty citrus edge to it!
These easy to make lemon bar cookies are a brilliant dessert to throw together, with their fantastically refreshing fruitiness and sharp flavoring. 
They'll take around an hour, so they take a little longer than most recipes on our list, but that doesn't mean they're any harder to make. And they're worth the effort!
The crust of each bar cookie comes from a combination of flour, butter, and powdered sugar.
Meanwhile, the topping of the cookies includes fresh lemon juice in order to give the dessert treats their remarkably zesty citrus flavoring. 
This next easy recipe returns to using popular confection bars, using the brilliantly nutty and chocolatey Kinder Bueno treats as the basis for its delicious flavoring.
Each cookie is packed with both Kinder chocolate and pieces of Kinder Bueno, making it gooey and rich, with a hint of hazelnut that pervades throughout.
Despite it sounding complex though (and complexly delicious!), these bar cookies are still very easy to make. They should take just 10 minutes to prepare and a further 20 minutes to bake. Simple!
This next pick gets its flavorings in some strange and unexpected ways, but it still results in a sweet treat that will simply make your taste buds tingle. 
How so? Well, these bar cookies use oatmeal and chocolate chips to get some of their flavoring, giving you a brilliant blend of oaty earthiness and rich chocolate.
However, the bars also include a jar of caramel ice cream topping as one of its ingredients, giving the bar cookies a brilliant and strong taste of caramel too!
We're finishing our list with these fantastically tasty sugar bar cookies, which have a brilliant blend of taste and texture that will make your mouth water.
The cookie batter uses cream cheese, among other things, which helps to give each cookie a subtle hint of tanginess. This is then the perfect counter to the buttercream frosting, which is lovely and sweet. 
Adding to the tangy edge of each bar, the frosting also includes a teaspoon of fresh lemon juice! This adds extra tanginess to it, with its citrus flavoring, and makes them even more delicious.
Final Thoughts
Bar cookies have all the tastiness of a cookie but in a bite-sized bar form! Find the 10 best and easiest bar cookie recipes with our delicious guide.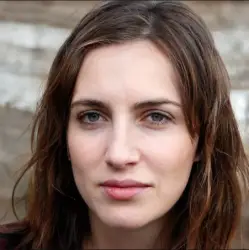 Latest posts by Anna Ingham
(see all)