Nothing quite beats cookies, they're sweet, filling, a little bit naughty, and they always hit the right spot.
However, if you have a gluten intolerance, or if you do not eat gluten for any particular reason, then cookies can be a big problem.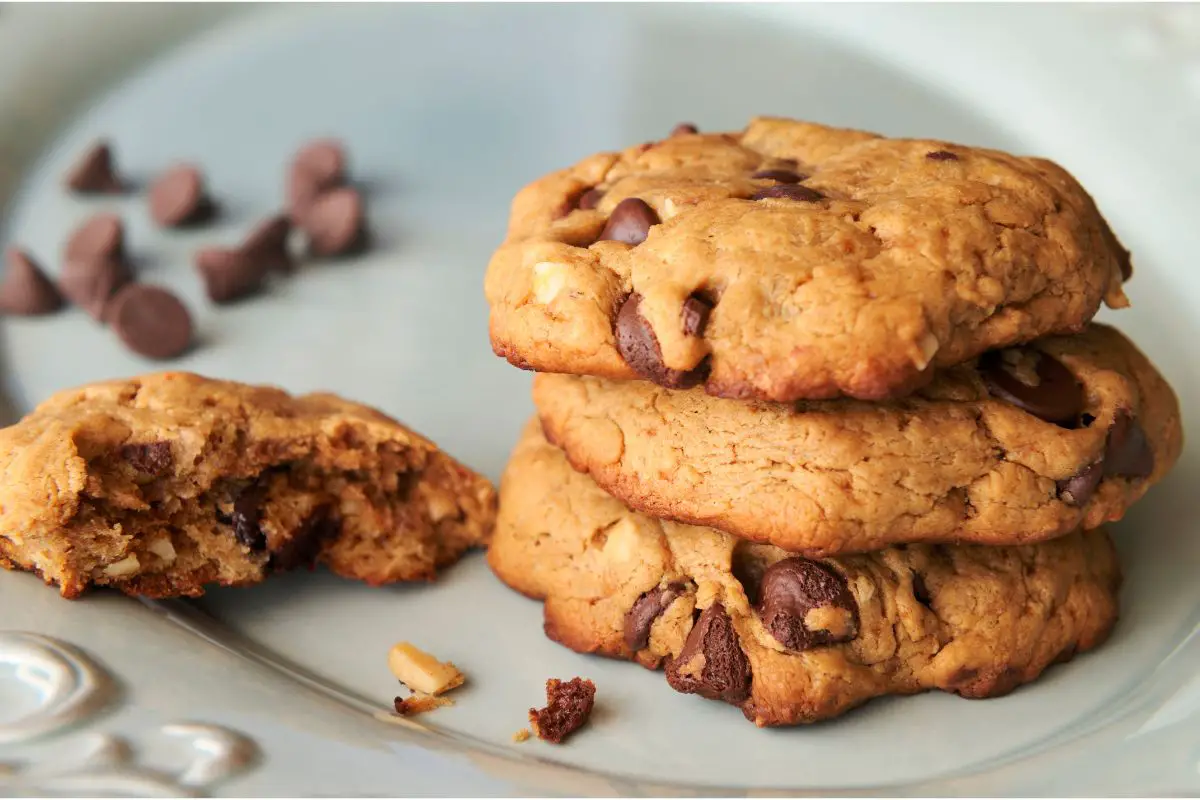 Most cookies contain gluten, so most you can get from shops and bakeries won't suit you. This does not mean you have to miss out on these tasty treats, however, you can still enjoy cookies! 
Flour is a big problem for most people who are gluten intolerant, but luckily gluten-free flour is now a thing, and with just a bit of gluten-free flour, you can create so many delicious cookies. 
Alternatives, substitutes, and inventions such as gluten-free flour have saved restrictive diets from also missing out on chocolate chip heaven!
You can make gluten-free cookies yourself, this is why we have found you 11 recipes for gluten-free chocolate chip cookies, so you never have to miss out again! 
This first recipe is delicious but also super simple, they are pretty classic, and include gluten-free baking flour. Add in some additional traditional ingredients and you have a perfect cookie. 
There is nothing weird, or hard to get on this recipe list, and they even inspire you to try flaky sea salt as an additional topping that will add a bit of magic to your taste buds. 
The best part is that this recipe does not take too long either, so if you have a real craving, you can satisfy it in record time. The dough only needs 15 minutes to prep it to perfection, and 10 minutes to cook! 
Okay, well, not everywhere has gluten-free flour as an easily accessible ingredient, so what are you going to do if you do not have it on sale near you? Make these of course 
These cookies are completely flour and grain free, and you can even make minor alterations to the recipe if you need it dairy free or vegan too!
These cookies are deliciously decadent, gooey on the inside, and crispy on the outside. 
Every cookie wishes it could be this cookie! It is also about as healthy as any cookie gets. 
The magical ingredient in this is almond butter, you don't need any flour or flour substitutes, just this, and you will get the best base for a cookie recipe. 
Alternatively, you could also use any other nut butter, like natural peanut butter, this would work just as well. This recipe also provides you with alternatives for eggs, sugar, and even chocolate chips too!  
If you are missing out on those chewy fresh from-the-bakery style cookies, these will surely satisfy that carving. This is another recipe that uses gluten-free flour, however, they do also suggest the use of dark rum in these cookies.
Dark rum is an optional addition, and while most of us probably would not think to add rum to cookies, we can see why it might be a delicious addition. 
Aside from this, these cookies are pretty traditional, although they do include the use of brown sugar, which is not used in all cookie recipes, but gives it a richer flavor, which will go great with that rum taste! 
While sometimes a bit of grittiness in your cookies can be nice, it is not to everyone's taste, and so, if you want something that does not give you any grittiness, these cookies are perfect!
Here you have a recipe for your favorite, ideal, gooey, chewy, and super soft cookies. This recipe also has some modifications for those who want a dairy-free version too. It is a super simple basic recipe, though. 
You simply use all-purpose gluten-free flour, butter, sugar, and chocolate chips. There is little else to it, but then again, less is often more! 
If you want some thick, rich, and perfectly browned cookies that take less than half an hour to make, then these are the cookies for you.
We love the chewy center in these cookies, it reminds us of the decadent chocolate chip cookies from childhood that got us addicted to chocolate! 
These cookies also look like the 'perfect' cookie, in terms of color and shape, if you can follow this recipe to the finest detail, and produce exactly the cookies this recipe talks about, let us know, we want a bite! 
These cookies remind us of a lot of cookies fresh from a superstore bakery, the kind you know you should have, but buy anyway the guilty pleasure cookie.
What is even more awesome about these is that the recipe is tailored to gluten-free diets and even offers adjustments to sea level and high altitude so no matter where you are, you can still enjoy delicious cookies! 
In our minds, the perfect cookie is soft and gooey in the middle, with a chewy yet golden edge. The cookie body has a sweet yet buttery texture, and then packed chocolate chips are hidden inside to delight your taste buds. 
These cookies are so soft and filled with gooey chocolate, if you weren't craving chocolate chip cookies before, you surely will be now. They are something to behold! 
Luckily they're easy to make with ingredients you probably already have with you now, they are nut and gluten-free, and have that soft gooey center. 
The best part, they take a total of 19 minutes to make! 19 minutes!!!!
A cookie fit for a magical king! We want some! This recipe takes 12 minutes to 12, and 9–11 minutes to bake and produces delicious 3-dozen cookies!
The ingredient list is more extensive than others on our list sadly, and it needs an hour of refrigeration before you bake. 
This does make them a little less ideal than some others, but if you are willing to put in the effort for these cookies, they will ensure you are okay with it! 
Perhaps you prefer cookies that are a bit richer than super sweet and enjoy the flavor-packed deliciousness that comes with a well-cooked cookie. These cookies are dark and super chocolaty; they are kind of fudge-like. 
If you are a fan of cookies, and a fan of fudge, these are probably the best cookies you could ever have. They are a bit like if you mixed a brownie with a chocolate cake and then turned it into a cookie. 
They are chewy and soft, and while they are rich they are not 'too' sweet, like fudge or brownies which can be a bit sickly for some people.
These cookies do not 'look' perfect, but they do not need to, their taste is gorgeous.
They're butter and crispy on the outside, but their inside is chewy and dense, this makes for the perfect mouth-feel and the perfect taste all in one cookie! 
The ingredients are fairly simplistic, however, you should expect these cookies to take a couple of days to make, as the dough needs to be chilled for 1–2 days, if you are impatient you can wait 2 hours, however, most of us like our cookies much quicker than this! 
While crispy, or crumbly cookies are a favorite for some, most of us enjoy chewy cookies.
While we have mentioned a few other chewy chocolate chip cookies with no gluten in this recipe list, this one is by far the penultimate choice. 
It has a crispy edge, and a gooey center, with oodles of gooey tasty chocolate.
The recipe is also humble enough not to say they're the "BEST" but, in our opinion they probably are, if you want something gooey and chewy that is. 
On the downside, however, the dough also needs to be chilled for these cookies, so you won't be able to have them within an hour or two.
They are also not vegan-friendly and do contain dairy. They contain egg yolks, butter, and cream cheese. 
While they are not friendly to dairy intolerance or vegans, they are gluten-free and delicious. 
Conclusion 
This has been our list of the 11 best gluten-free chocolate chip cookie recipes.
There is something here for everyone, whether you want to have cookies almost immediately, or if you are willing to wait a few hours or even days to have the perfect cookies. 
Whatever the case, there is a recipe here for everyone who wants to indulge in chocolate chip cookies but has a gluten intolerance.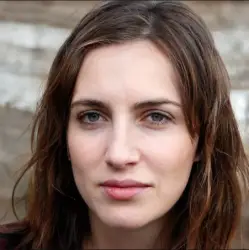 Latest posts by Anna Ingham
(see all)