If you love cookies, then you are going to adore cookie bars. They are just like your favorite cookie, but they are created in one pan with no scooping or rolling required.
You could make these cookie bars for any social gathering or bake sale. They are always incredibly delicious and will go down a treat.
There are various cookie bar recipes out there for you to choose from. However, we have made everything easier for you.
As we have collected the 14 scrumptious cookie bar recipes (see also: 13 Scrumptious Dairy-Free Cookie Recipes You Will Love)that we know you and all your friends and family are going to love.
We adore Sugar Cookie Bars, as they are incredibly easy to make. In addition to that, this recipe only uses standard cupboard essential ingredients. They take little time to bake and are flawless every time!
These cookie bars have a soft, tender interior alongside a slightly chewy exterior. If you decide to include them, colorful sprinkles give these simple beauties the perfect finishing touch.
These tender and chewy chocolate chip cookie bars are really simple to make and are loaded with delicious flavors of chocolate, brown sugar, vanilla, and salt.
After baking, sprinkle some flakes of sea salt on top for a lovely contrast to the sweetness.
This recipe is simple to create for any amateur baker to have a go at. Additionally, this recipe is easy to multiply for a large group or prepare ahead for a delicious on-demand treat.
Even better, you could adapt this recipe to utilize any type of chocolate chips you happen to have on hand.
The flavors of Seven Layer Bars are pretty traditional. It is loaded with pecans, coconut, and lots of other tasty pieces. We are confident that you will adore this one!
However, the best part is how simple it is to create swaps within this recipe. For example, add caramel morsels, white chocolate chips, or M&M's candies if you don't like butterscotch!
Each mouthful will have a different combination of flavors and textures due to the variety of ingredients utilized to make the seven layers. 
This cookie bar is so sweet that one square is always enough.
The ideal treat are these millionaire cookie bars that consist of a homemade caramel and a triple chocolate layer.
You will like this recipe if you have a sweet tooth. In this recipe, chocolate can be discovered in two of the three layers. To achieve the ideal balance, however, a variety of white, milk, and dark chocolate is used. 
The caramel layer may appear challenging, but it is much simpler than it seems. These cookie bars are simple to make and will impress everyone at your next social gathering.
These peanut butter and jelly cookie bars transform a traditional sandwich into a tasty cookie treat by using your preferred peanut butter chunks.
The combination of peanut butter and jelly is so reassuring. These are soft, chewy and undeniably delicious.
These incredibly simple bars are perfect if you're looking for a quick weekend baking activity or a great after-school treat for kids of all ages.
They are quick and effortless bars that are ready in no time! Allowing for the pan to cool completely before slicing it into bars is the hardest part.
These gingerbread cookie cheesecake bars are the ideal Christmas treat since they are understated and sophisticated.
These bars' gingerbread cookie batter is as straightforward as it gets. You only need one bowl and everything cooks in one baking sheet. 
These bars of cheesecake and gingerbread cookies are delicious. The creamy cheesecake center works nicely with the gingerbread cookie dough that has been lightly spiced. These are ideal for a chilly winter evening.
Kinder chocolate and Kinder Bueno chunks are generously layered in gooey, delectable Kinder Bueno cookie bars. These cookie bars are quite enticing and gooey. Each person will be eager to taste a piece. 
Additionally, by incorporating cocoa powder into the cookie dough, you might change it and give the bars a stronger chocolate flavor.
You want the perfect mix of cookie dough and kinder pieces, so be careful not to add too many pieces. Otherwise, the cookie bars may become overly sweet. 
Everyone will request that you make this recipe again and again. 
Graham crackers, cookie dough, and marshmallows are combined to make S'mores Cookie Bars. 
Graham crackers are arranged in a layer at the bottom. It gives you a great, solid layer to grip onto while you eat.
Next, a layer of chocolate chip cookie dough follows, with marshmallows incorporated in right at the end. Chocolate bar bits are then added to the cooked cookie bars to melt after baking.
These marshmallow-topped, gooey chocolate chip cookie bars can be prepared in advance or eaten warm. They are fantastic for any gathering because both children and adults adore them.
It's not necessary for cookie bars to be overly sugary. Two well-known Christmas flavors are combined in this cranberry and orange cookie bar.
It has a delectable soft crust and cream cheese icing on top. During the holiday season, everyone will enjoy these cookies. 
In the cookie batter are bits of white chocolate, pecans, and cranberries. This gives the cookie bars a lovely nutty, and sweet element.
The citrus frosting helps create a wonderful overall balance by cutting through any sweetness.
These chewy coconut bars are incredibly easy to make, sweet, chewy, and full of real coconut. You'll be astonished by how tasty these cookie bars are, despite how easy it is to make them. You could start eating a square and savoring the coconut flavor in only 30 minutes. 
Everyone will enjoy the simplicity of this recipe. You could add other flavors that compliment the coconut if you wanted to. However, it really isn't needed in this recipe, as it allows the coconut to shine. 
Three distinct and delectable layers make up these traditional Canadian cookie bars: a chocolate and coconut graham cracker crust, a velvety custard filling, and a top layer of chocolate ganache.
There is no denying that these cookie bars take a bit more work compared to the other recipes we have mentioned so far.
However, the reason these cookie bars take so much more time to make is because they require more cooling and setting times. Yet, these cookie bars are worth it, as they are indulgent and comforting. 
Are you looking for the perfect summary cookie? Then you need to look no further than these key lime cookies! They have all the flavor of a key lime pie, but in the form of a cookie bar.
They are packed with white chocolate chips and loaded with lime juice and zest. You can use macadamia or pecan nuts in place of white chocolate, if you don't like it.
These are light, colorful, and perfect for summer. Overall, these cookie bars are delicate and make the perfect lunchtime snack. Since they are loaded with lime flavor from both the juice and zest.
Red velvet cookie bars are the perfect red treat to present your partner with on Valentine's Day. These bars are a vibrant pink to red color, depending on how much food coloring you add.
However, they are studded throughout with white and milk chocolate chips to make them even tastier
This recipe couldn't be easier, as it all comes together within 30 minutes, using one bowl. These truly are the perfect gift to present to anyone that you care about.  
Chocolate and orange are a tried and tested flavor combination that we know always works so well together.
These bars are quite soft once cooked, so you need to be careful when handling them. In fact, it is best to allow them to cool completely before trying to slice them. 
A simple chocolate chip cookie dough is created and then orange flavored chocolate pieces are placed on top. Although, to get more of a citrus flavor, you could also add the zest of an orange into your cookie dough as well! 
Conclusion
Cookie bars are much easier to create than regular cookies, as you don't have to worry about scooping the right amount of dough out to make a cookie.
All your favorite cookie flavors can be transformed into a cookie bar. Everyone will want to take a piece, when they see cookie bars on the table. 
We hope you have enjoyed the article and found at least one scrumptious cookie bar to create yourself.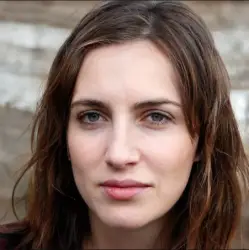 Latest posts by Anna Ingham
(see all)