Cookie butter is a versatile biscuit spread or paste that we can use to make a wide range of delicious desserts, snacks, and sweet treats.
Primarily made from speculoos cookie crumbs, fat, sugar, and flour, the ingredients are mixed together until the mixture becomes a thick spread.
We can then use this spread to satisfy our sweet tooth. This spread is most commonly spread on a sandwich, used to make a delicious cheesecake, mixed into a cookie recipe, or used as an alternative to chocolate spread and nut butter.
Aside from its delicious flavor and smooth texture, a great thing about cookie butter is how easy it is to make. So much so, we're going to show you the best cookie butter recipes you can try today in this post.
If you want to make the most amazing cookie butter spread and impress your family and friends, stick around to learn more!
The first cookie butter recipe on our list is the perfect recipe to follow if you want to make a simple, yet delicious cookie butter spread in as little amount of time as possible.
From start to finish, it will only take you 5 minutes to make the cookie butter from this recipe.
If you've never had cookie butter before, this is a great introduction. The spread has a rich, creamy, and sweet flavor, and a divine kick of spice. You only need 7 ingredients to make it. 
Those ingredients are gingersnap cookies, coconut oil or butter, heavy cream or milk, vanilla extract, salt, cinnamon, and granulated sugar.
All you have to do to make the cookie butter is grind and mix all the ingredients together in a food processor until a thick spread forms.
It really is as simple as that!
This Serious Eats cookie butter recipe follows a more traditional speculoos cookie butter recipe to make the most amazing Biscoff spread. This recipe only takes 10 minutes to make but does require a chill time of 2 hours.
Personally, we wouldn't let that bother us though because the end result is phenomenal. This cookie butter is silky, smooth, thick, and packed with mouth wateringly good caramel flavors. 
We love how the recipe even offers the aromatic spices we come to expect from Belgian speculoos cookie butter.
The ingredients you need to make this cookie butter are speculoos crumbs, water, cinnamon, coconut oil, and golden syrup.
If you love Oreos, you'll quickly fall in love with this Oreo cookie butter recipe. Oreo cookie butter is seriously chocolatey, ridiculously rich, and the perfect dessert topping. 
You can spread this crumbly sweet treat on ice cream or cheesecake. In all honesty though, you might find yourself sitting with the jar and a large spoon, as this cookie butter tastes amazing on its own too.
Aside from the immense flavors and awesome texture, Oreo cookie butter is super easy to make. You only need 4 basic pantry ingredients.
Those ingredients are Oreos, unsalted butter, evaporated milk, and sweetened condensed milk. You will also need some water.
One of the most delicious types of cookie butter you can make is a tasty Lotus biscuit cookie butter. Lotus Biscoff cookie butter spread is one of the most popular store-bought butter cookie spreads you can buy.
Luckily for us, it's also one of the easiest to make. Lotus Biscoff cookie butter spread has a beautiful caramel flavor, a thick consistency, and an ever so slight crunch.
Ready to eat in 10 minutes, you can use this spread to top your breakfast pancakes, cakes, brownies, or a fresh waffle.
To make this cookie butter you need Lotus Biscoff biscuits, cinnamon, salt, vanilla extract, evaporated milk, lemon juice, and Golden syrup. The addition of the lemon juice is great because it gives the butter a more unique flavor.
Even if you have dietary restrictions you can still enjoy a serving of cookie butter. Take this gluten-free cookie butter recipe for example.
This recipe contains no gluten-based ingredients. Therefore, anyone with a gluten intolerance can enjoy it.
This is also a healthier cookie butter recipe so consider making it if you follow a diet.
The main ingredients used to make this cookie butter are cashew nuts, white chocolate chips, ground nutmeg, cloves, ginger, cardamom, and cinnamon.
As you can probably tell from the ingredients list, this recipe is also very flavorful. Like Belgian speculoos biscuits, this cookie butter has a strong spiced flavor.
The next recipe on our list of tasty cookie butter recipes isn't only gluten-free, it's also dairy-free. This makes it a perfect recipe for anyone that follows a vegan diet.
There are many different ways to use this delicious cookie butter spread but our favorites would have to be as a cheesecake topping or in a fresh banana bread recipe.
This recipe calls for gluten-free biscuits and almond milk as opposed to normal Biscoff biscuits, heavy cream, and milk.
The other ingredients you need to make this cookie butter are brown sugar, cinnamon, salt, soda, vegetable oil, and gluten-free flour.
This spread only takes 10 minutes to make. The end result is a rich, smooth, and sweet Biscoff spread.
Those of you following a diet that requires you to consume more protein will appreciate what this protein cookie butter recipe has to offer.
Super delicious and incredibly thick, this simple cookie butter recipe contains a whopping 12 grams of protein.
This makes it the perfect gym-goer spread. As if that wasn't enough, this spread is also low in calories, vegan-friendly, gluten-free, and contains no refined sugars. Therefore, it's also a surprisingly healthy sweet snack.
To up your protein intake, you could spread this protein cookie butter on your protein pancakes. To make this cookie butter, you'll need quick oats, protein powder, cinnamon, maple syrup, salt, water, and coconut oil.
If you're keen to make a more traditional cookie butter, this speculoos cookie butter recipe from Live Eat Learn could be perfect.
This quick and easy recipe shows you how to make a more traditional Dutch cookie butter using speculoos cookies.
Using the cookies and a handful of basic ingredients, you can whip up a batch of delicious cookie butter that is dreamy, creamy, and eat-with-a-spoon binge worthy.
This cookie butter does take longer to make, but if you have a spare hour, it's well worth making.
Aside from the speculoos cookies, all you need to make this cookie butter is water, brown sugar, cinnamon, coconut oil, and salt. Once you have all the ingredients, it will only take you 45 minutes to make this spread.
The penultimate cookie butter recipe on this list is great for two reasons. For starters, it's a chocolate cookie butter spread that has a rich chocolatey flavor and a divine sweetness.
Secondly, it's an incredibly easy recipe to follow.
As its name would suggest, you only need 3 ingredients to make this cookie butter. Those ingredients are chocolate chunk cookies or biscuits, vanilla extract, and water. Instead of using water, you could use coffee instead.
You could even use a combination of both.
Using coffee in this recipe is a great way to create a more unique flavor. We find that the flavor of the chocolate and the coffee go together brilliantly. You could use this spread to make a delicious coffee cake or to top a banana bread.
The final cookie butter recipe on our list is a cookie butter caramel sauce. This is an interesting recipe that sees you use cookie butter to make a unique caramel sauce.
Therefore, you might want to make a classic cookie butter from this recipe first.
Once you've made the cookie butter, you can combine it with the caramel sauce to make a more impressive concoction.
If you want a more interesting spread that offers something a little different to a normal cookie butter, this recipe is perfect.
All you need to make cookie butter caramel sauce is a fresh batch of cookie butter, butter, granulated sugar, whipping cream, and vanilla extract.
Final Thoughts
There you have it, 10 tasty cookie butter recipes you can make today. Our list has shown you the very best cookie butter recipes you can make whenever you want a smooth, rich, sweet, and additive cookie butter spread.
We've looked at chocolate cookie butter recipes, quick and easy cookie butter recipes, traditional cookie butter recipes, and more unique cookie butter recipes that offer something new.
All that's left for you to do is decide which cookie butter recipe you want to try first!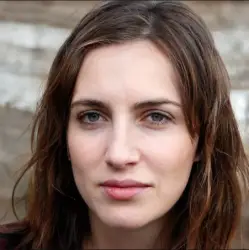 Latest posts by Anna Ingham
(see all)