There are many popular desserts that are associated with Vietnamese cuisine. Many of the ingredients used to make these desserts include rice, coconut, and mung bean.
It's important to keep an open mind about some of the ingredients as they may not seem typical to you, but they do taste great!
In this article, we include 15 of the most delicious Vietnamese desserts that you'll enjoy making. 
1. Che Troi Nuoc – Rice Balls With Ginger
Known as Vietnamese glutinous rice balls, these are bite-sized balls of rice that are slow-cooked and bathed in ginger syrup.
It's a slightly longer recipe as there are a few components to make, so ensure you leave plenty of time for the dough to rise. 
This is a traditional dessert, composed of glutinous rice balls which are filled with a mung bean paste. The ginger syrup is blended with coconut cream which creates the perfect sauce. 
2. Che Choui – Banana, Coconut & Tapioca
Another warm Vietnamese pudding is this banana, coconut, and tapioca medley. You'll need pandan leaves for this recipe which you can typically find in an Asian grocery store. 
Ripe bananas are coated in sugar to sweeten them. The ingredients are then placed on heat to create a soft and creamy texture.
Toppings added to this dessert to provide some crunch and a nutty taste, these include crushed roasted peanuts and roasted sesame seeds.  
3. Banh Pia – Pastry And Mung Bean Cake
A fusion of Vietnamese and Chinese cuisine, this cake is made of layers of flaky pastry filled with mung bean and candied winter melon which provides a sweet yet tart flavor and some texture.
Visit an Asian grocery store to find the winter melon. 
This simple recipe isn't as similar to the traditional one as possible as certain ingredients can be difficult to come by.
Although it's traditional to add animal fats to the filling of this cake, this recipe is completely free from animal products. 
4. Che Bap – Sweet Corn Pudding
Sweet corn in a pudding? Yes! This is a great dessert for the summer months as it's cold and similar to a rice pudding. Often likened to a sweet soup, this is usually eaten as a dessert or a snack. 
The sweet soup contains glutinous rice, sugar, and corn. A coconut milk sauce thickens the pudding and is placed on top to add to the sweet flavors. Once you've tried this sweet pudding, you'll be making it over and over again! 
5. Che Ba Mau – Three-Color Dessert
Directly translated from Vietnamese, this dessert is called the three-color bean dessert. With a combination of textures and flavors, it's a truly unique recipe.
The main layers included are mung beans, kidney beans, and pandan jelly. Technically speaking there aren't three beans, but there are three layers. 
Often made in a tall glass, you can clearly see the layers which give it a fun color palette. Crushed or shaved ice sits at the bottom and sweet sugar syrup and coconut cream are placed on top of the three colorful layers.
It doesn't conform to Western ideas of a dessert, but we can ensure you'll like it. 
6. Bánh Tieu – Vietnamese Donuts
A tender and crispy coated donut covered in sesame seeds, these hollow donuts are commonly sold on the streets of Vietnam. The hollow insides means they are perfect for filling with sweet treats if you feel like it. 
Typical fillings for these donuts include chocolate spread, caramel sauce, or a salty savory filling. No matter the filling you choose, serve a plate full of these crispy treats on a plate and enjoy with any side you like. 
There aren't many Vietnamese cake recipes however there are a few recipes that you simply cannot miss. Pandan is a tropical plant, their leaves are often used in Asian cooking.
Here the extract from the pandan leaves are used to flavor the cake and leave the cake with a bright green inside.  
Tapioca starch/flour is used here instead of wheat flour which creates the honeycomb effect inside the dough of the cake(see also: How To Create A Gold Drip Cake Effect). The dough is slightly chewy compared to a normal cake, which is why it goes well with a cup of coffee. 
Mung bean is a common ingredient to use in Vietnamese desserts as it can create softer textures usually desired.
Rice is the equivalent of wheat in Asia which is why it is used in so many dessert recipes, which may seem strange to the Western world but if you give it a chance you'll see how great these desserts can be. 
This steamed cake recipe means the cake doesn't rise as a traditional cake is expected to. Split into a yellow and green layer, the yellow layer is made of yellow mung beans whereas the green layer is made of pandan flavors. 
Vietnamese iced-coffee is a delicacy in the country, which has been turned into an ice cream form here. Coffee lovers will love this indulgent and creamy dessert after a big meal.
The great thing about this recipe is that you don't need a fancy ice cream maker or spend hours mixing the ingredients together. 
Once the coffee has been mixed with condensed milk, whipping cream, molasses, and vanilla extract it can be left to set in the freezer for as long as it needs before serving. 
10. Banh Cam – Sesame Balls 
The name 'banh cam' can be directly translated to 'orange cake' which can be seen in the small spheres that are made from this recipe. Despite what their name may suggest, there are actually no hints of orange in the recipe. 
If you are ever in the mood for something crunchy and crispy, these sesame balls are filled with sweet mung beans and a little sugar. Vanilla extract can be added to the balls to make them extra sweet and tasty. 
Banh Bo are light little sponge cakes that are super popular in South Asian cuisine. Usually eaten as a snack or dessert, they can be found on any local market or from many a street vendor.
Perfectly bite-sized, you could grab one of these little treats as you move through the crowded streets. 
As they are steamed, they are incredibly light and airy which gives them small bubbles on the surface. The cakes are flavored with a delicate coconut milk and vanilla extract.
It is common to add food colorings to make the little cakes more visually appealing. 
Taro is a root vegetable that is a staple in South Asian cooking, therefore it is unsurprising that it is used in dessert recipes.
This hot dessert recipe contains rice and is served with a sweet coconut cream, not too dissimilar to a Western rice pudding.
You can make the coconut cream sauce as sweet as you like by adjusting the sugar levels in the dish to suit your tastes. As this dish contains coconut milk, it is completely vegan and can be served to all. 
13. Che Thai – Dessert Drink
A dessert drink can be an extremely refreshing sweet treat to have after a meal or just to cool down on a hot humid day such as you'd experience on the streets of Vietnam.
This quick and easy recipe can be made in under 30 minutes and you can impress dinner guests with your cultural knowledge of the dish. 
Containing jackfruit, coconut, lychee, longan, ai-yu jelly and water chestnuts this may be a difficult recipe to source the ingredients for.
Although your local Asian grocery store should have the majority of these, some may have to be purchased online to achieve an authentic flavor. 
Mangoes are great for making tasty desserts. Their creamy textures and tropical flavors instantly transport you to an exotic destination far away from home.
A mango sago pudding is a blend of Southeast Asian cuisines but is enjoyed particularly in Thailand and Vietnam. 
Using ripe mangoes that are at the top of their game is the key to success with this recipe. Layers of creamy sago pudding features mango, tart passionfruit, and a creamy coconut sauce.
Top the dessert with slices of mango and some sago pearls to finish it all off. 
Mooncakes are common in many Asians cultures and are often eaten when celebrating festivals. These little dessert pastries typically represent the Mid-Autumn Festival which occurs on the eighth lunar month.
They eat their mooncakes with tea and there are lots of lanterns set off into the sky. 
These jello alternatives have a delicious coconut cream outer layer and a taro and green tea inner filling, but other more traditional fillings include a variety of sweet and savory mixtures.
The Bottom Line
There you have it, the best and most delicious Vietnamese desserts that you need to try if going to Vietnam or if you want to make the recipes in the comfort of your home.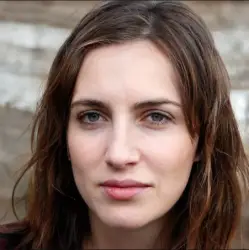 Latest posts by Anna Ingham
(see all)