Most people will be familiar with how delicious red velvet cake is, however, what very few people know is that this delicious taste is also available in cheesecake form too, which for those who are fans of the indulgent dessert, will be good news to hear.
It's definitely a good alternative to the traditional red velvet cake, but it's also a great recipe to learn, as it makes the perfect dessert option for parties, and you can be sure that your guests will definitely be asking for a second slice of cheesecake.
So, if you want to check out some of these amazing and tasty red velvet cheesecake cake recipes that you can make today, then read below!
Whilst there is no doubt about how delicious the red velvet aspect of this cheesecake is, the most notable thing about this incredible dessert recipe is that the cheesecake itself is likely to be one of the best you ever taste.
Of course, the red velvet is absolutely delicious, and it turns the cheesecake from a fairly basic dessert option, into an indulgent dessert that you would be willing to serve at any party or special occasion.
You'll definitely need to make plenty of it though, as this cheesecake will definitely be gone in a flash.
So, if you want a dessert that's going to impress, then this recipe will definitely be worth making.
When it comes to making delicious desserts, some people often assume that the baking process is incredibly complicated, however, this recipe is here to prove them wrong, as it doesn't actually require any form of baking at all.
So, if you're concerned about your ability to bake your cheesecakes, then this recipe will certainly appeal to you.
Another great thing about this dessert is the addition of Oreos to the recipe, which are used in order to create the crust of the cheesecake, and as delicious as graham cracker crusts can be, there's just absolutely no beating the crusts made using these delicious cookies.
So, if you're looking for an easy-to-make dessert option that is both indulgent and tasty, then this is going to be the recipe you want to try!
If you're looking for a cake that brings together the two flavors of red velvet and white chocolate cheesecake in perfect harmony, then this recipe is sure to leave you drooling at the sight of it.
With its layers of delicious red velvet sponge and white chocolate cheesecake, this dessert option is a surefire way to end your meals with a bang.
The addition of white chocolate frosting and molded leaf decorations on the top of this cake makes it perfect for the holiday season.
Putting the layers together might seem like a slightly daunting task, and possibly a messy one too if you happen to mess up, but it's actually much easier than you think, so don't worry too much about it.
So, if you want to try this perfect unison of flavor, then why not try this recipe for yourself?
As a vegan, trying to find suitable dessert recipes can be really difficult, especially if you're trying to make something special enough for dinner guests.
However, there's no need to be without dessert anymore, as this vegan red velvet cheesecake recipe will ensure that the vegan dessert is just as delicious, if not more so, than the dessert with dairy products!
Many people will be quick to point out that the red dye in red velvet cake isn't vegan, but that's not a problem for this recipe, as it doesn't use any red dye whatsoever, so you don't need to worry about what ingredients are inside and whether or not they're vegan friendly.
So, if you need to make a delicious and indulgent dessert for the vegans in your life, this recipe is going to be a lifesaver!
If you're looking for a recipe that helps to bring a fruity flavor to your traditional red velvet cheesecake recipe, then this recipe is certainly going to catch your eye, and when you taste it, you'll soon be adding strawberries to all of your red velvet cheesecake recipes.
Whether you decide to make this cheesecake for a birthday party, a wedding anniversary, or for valentine's day is up to you. But no matter the occasion, we're sure you're going to enjoy it!
This recipe uses all of the traditional ingredients you would find in a normal red velvet cheesecake recipe, but the extra addition of strawberries is sure to make this cheesecake even tastier.
If you're not a fan of strawberries, but you still want to bring that fruity flavor to your cheesecake, then you should definitely check out this red velvet cheesecake, which incorporates raspberries into the cheesecake to help elevate the flavor even further!
There's also the inclusion of sour cream, and even some red velvet Tim Tams, which help to make this particular red velvet cheesecake especially indulgent, so for those of you who want an extra special cheesecake recipe to use on a special occasion, this recipe is definitely one to consider.
This recipe is a great way to get in on the red velvet trend, so you should definitely try it out for yourself sometime.
Whilst many people will be quick to begin making a red velvet cheesecake for a special occasion, it's quite a messy dessert to serve, especially at a party, so if you want a recipe that is going to allow you to pack all of the flavor from this incredible dessert into one tiny bite, then you've found the right one!
This recipe calls for you to cube the final result, which leaves you with perfect one-bite servings which will make for the perfect addition to any party platter.
However, that's not the only thing that makes this dessert so great, as the recipe also includes instructions in order to create a Jell-O like topping for the cheesecake, which goes perfectly with the chocolate included throughout this cheesecake.
So, for a perfect bite-sized piece of indulgence to serve at your next party, this cubed red velvet cheesecake is a recipe that you should definitely consider making!
Frequently Asked Questions
Since red velvet cheesecake isn't as popular as the traditional red velvet cake, there are often quite a few different questions that get asked about it on a regular basis, so we've compiled some of the most common questions, and answered each one of them for you!
What Is Red Velvet Made From?
One of the most common questions asked about anything including red velvet in its recipe is exactly what it's made of.
For those who have never tried making red velvet for themselves before, exactly how that incredible color can be achieved is quite confusing!
The secret to red velvet's incredible flavor comes from the use of buttermilk, cocoa powder, and vinegar, which combine with the usual ingredients used in order to make that distinctive red color that makes red velvet so appealing.
Is Red Velvet Made Using Bugs?
One of the most common misconceptions about red velvet cake is that it directly uses bugs in its ingredients list in order to help it to achieve the perfect red color. However, this is only partially true…
Whilst the red color can be made through the combination of buttermilk, cocoa powder, and vinegar, many people tend to add red food coloring into the mix in order to help brighten up the shade of red.
Many of the red food colorings out there are actually made by crushing Cochineal, which is an insect from South America.
So whilst red velvet cake isn't made using bugs exactly, the food coloring sometimes used in the mix can be, so you should always double check the ingredients list for a red velvet cake or cheesecake first if you're vegetarian or vegan!
Does Red Velvet Cake Use Beetroot?
Another misconception about red velvet cake recipes is that they all contain beetroot, but this isn't always the case!
Beetroot is often used by people looking to achieve a brighter red color to their red velvet cake or cheesecake, and often used by people who are vegetarian or vegan as an alternative to using red food coloring to help create that ultra red tone!
Conclusion
We hope you've enjoyed this guide to some of the tastiest red velvet cheesecake cake recipes that you can make today(see also: 9 Tasty Poke Cake Recipes To Make Today)! All of these recipes are equally delicious, so you should try them all out soon. Thanks for reading!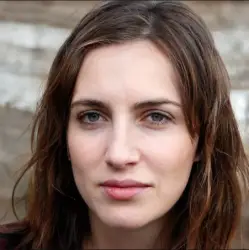 Latest posts by Anna Ingham
(see all)