While many people relate Filipino dishes to their extravagant selection of breakfast and dinner recipes that incorporate a range of different unique sauces, foods and spices to create a meal that is as delicious as it is satisfying, the dessert options unfortunately often go underappreciated, despite there being such a delightful selection of recipes to choose from.
Try out a few of these elegant, appetizing and unique Filipino dessert dishes this weekend that are guaranteed to grant you a taste unlike any dessert you have tried before. 
If you have ever tasted the smooth and buttery taste of caramel pudding, a leche flan is essentially the Filipino spin on this classic dessert that uses a delicate mixture of egg yolks, milk, sugar and vanilla extract to give this small and quaint dessert just enough flavor to allow it to stand out, and since it can be baked in the oven rather than steaming, it makes the preparation incredibly easy. 
You can still pour a caramel topping over this delicious dessert to make it even more sticky and sweet which is always worth it if you're preparing for guests who you know have a bit of a sweet tooth. 
Halo-Halo is one of the most popular delicacies in the Philippines, and it's not hard to see why with its incredible mixture of coconut milk, sweet treats and some crushed ice all stacked into a tall glass to make one of the most chilled and refreshing desserts out there, and not to mention, all it requires you to do is to mix all the ingredients together.
Halo-Halo is a dessert that is known for being cold, so whether you want to enjoy it alongside a piping hot meal or as a nice and easy-to-eat chilled dessert to help you relax later in the day, it can be enjoyed for either occasion. 
While halo-halo is mostly enjoyed as a refreshing snack during the hot Filipino summertime, it can just as easily be prepared as a chilled and cozy dessert to enjoy in the winter months. 
Crispy, savory and guaranteed to elegantly melt in the mouth with each bite you take, this Filipino dessert uses a mixture of flour, egg, milk and butter and are long thick cookies that are often made to resemble the shape of a cat's tongue.
They are commonly known as butter cookies because of just how soft and savory these crunchy desserts are (see also '15 Best Asian Desserts To Make Today'). 
They are often prepared as a kid's treat in the Philippines because of how easily they can be made at home, making them the perfect option when you want a quick and easy buttery snack that works as a delicious surprise for the kids to make their weekend even more fun and enjoyable. 
We would always recommend making a few more of these delightful creamy cookies than you actually need since because they can be quite addictive, you can be sure people will be asking for seconds once they take that first bite. 
Puto puti is a steamed rice cake that goes perfectly as a light and breezy dessert treat to enjoy after a large meal when you don't want to prepare anything too big or bulky to enjoy when the evening rolls around.
With a spongy texture and an extremely light neutral flavor, puto puti is the perfect dessert choice when you don't want anything too strong in flavor that still tastes incredible on the tastebuds. 
Feel free to use either rice flour or ground flour depending on how much of that familiar and distinctive rice taste you want to be packed into this soft and spongy dessert. 
Rice is an ingredient used in many Filipino recipes, and there aren't many dishes it is served with more than kutsinta, a type of rice cake that's a lot more sticky and rubbery than puto puti, making it a lot more chewy and full of flavor, especially when glazed over with some grated coconut to enhance the natural tastes as much as possible. 
Because of how soft and chewy it is, it can either be enjoyed as an appetizing dessert or even as a small and delicate side dish to the main meal, the choice really is up to you. 
Turon is a creamy dessert that has a very distinct banana flavor that is further enhanced thanks to the inclusion of brown sugar and jackfruit which has a very sweet and savory taste that is very comparable to other tropical fruits like mango or pineapple. 
This delightful medley of ingredients is then wrapped in deep-fried spring roll wrappers, as if this dessert wasn't mouthwatering enough already.
The crackly caramel crust works to give this dessert option an incredible amount of crunch that is complimented so well by the deliciously sweet core, making these small and appetizing rolls a sheer delight to enjoy when you have a bit of free time to prepare them on the weekend. 
This Filipino dessert is most often enjoyed in the summer when the temperatures start to suddenly spike outside, and it's not hard to understand why with the chilled cold milk giving this dish an extremely refreshing taste, however, it's the juicy corn kernels floating around the glass that really steals the show for this recipe that can be enjoyed with a spoon, or even as a drink all on its own. 
The ice is actually the most crucial part of this recipe as it helps to keep the milk and corn as cold, light and refreshing as possible, perfect for sitting outside after a long week while you enjoy the hot weather. 
If you're in the mood for a few crunchy treats that can be made easily and passed around the dinner table for everyone to enjoy, silvana cookies can be made in all kinds of flavors whether it's raspberry, vanilla, chocolate or even strawberry and they manage to strike the perfect balance between having a crunchy texture while also possessing a fruity core that's a pure joy to bite into.
Since silvanas are essentially crunchy meringue cookie sandwiches, they can be served up as a much creamier and much tastier alternative to the standard pack of cookies that we are all so familiar with, making for a much more unique, vibrant and buttery dessert option that goes down great when relaxing on the weekend. 
The mixture of bananas, sugar and margarine has never tasted so good than as part of a banana cue which is cooked over a flame until the ingredients start to caramelize, making for a sweet and sticky dessert that can be made with just a handful of ingredients.
Banana cues are particularly great for when you're expecting guests since they can be made in bulk incredibly easily. 
Frying the bananas is crucial in a banana cue recipe since it not only gives them a slightly crunchier texture to chew down on, but it also helps to make them a lot sweeter than they would be normally so you don't even need to add any extra sugar or honey, unless you want to of course. 
Taho is often made from only three ingredients, these being soft tofu, arnibal which is a syrup made from brown sugar and water, and sago pearls which really do steal the show in this incredible mixture of sweet and nutritious ingredients. 
The sweet dessert snack is often served warm to allow the softness of the tofu and the sweetness of the sago pearls to stand out as much as they possibly can.
While many people will actually use tapioca pearls rather than sago pearls, sago tends to work better in this Filipino recipe since they aren't as strong as tapioca and don't override the natural flavors of the dish itself. 
With that being said, if you do manage to get your hands on some tapioca pearls, or if they are the only ones you can find in your local food store, they can still add a tremendous amount of added flavor along with slightly more chewiness to the texture which some people may actually prefer, the choice is entirely up to you. 
Summary
While Filipino desserts tend to be enjoyed mostly as cool and refreshing dishes to enjoy in the summertime when the temperatures begin to rise outside, because of how flavorful and healthy many of them are, they really can be made for any time of the year whether it's as a cozy creamy dish, or one that's a little more fruity.
Filipino desserts are also very well known for being incredibly easy to make, which gives even more reason to prepare them for any and all occasions. 
Try out a few of these delightful Filipino-inspired desserts that are sure to blow all your guests away once they take those first few bites.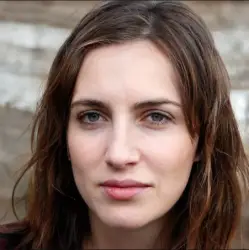 Latest posts by Anna Ingham
(see all)