Flans are traditional Spanish cakes that have a jelly-like consistency but a creamier texture and a milkier taste.
However, a chocolate flan cake takes things to a whole other level, with many different combinations of ingredients, flavors, and textures.
In this article, we have 9 amazing chocolate flan cake recipes you'll love to make, so choose the one you like the most to try today!
To start this list the right way, we could not but do it with a simple and authentic chocolate flan recipe with a caramel sauce.
This flan recipe uses a chocolate cake mix for the cake, while the flan is made with eggs, condensed milk, evaporated milk, table cream, cream cheese, and vanilla extract.
With the caramel at the bottom of the Bundt pan, the flan mixture in the middle, and the chocolate mix on top, this cake goes into the oven twice as the first time you bake only the caramel with the flan and then you add the chocolate cake mix and cook the entire cake uncovered until the cake is ready.
This chocolate flan can turn your world upside down but in a good way!
To make it, you need to whisk together the dry ingredients like flour and cocoa powder in one bowl and then use your electric mixer to beat the wet ingredients in another bowl.
The wet ingredients are eggs and butter, to which sugar is added too to create a sweet, fluffy, and light mixture that you can then mix with the wet ingredients mixture and buttermilk.
However, before placing it in the Bundt pan, you need to first cover the bottom of the pan with some caramel spread.
Once the cake batter is poured on top of the caramel spread, you can then add your homemade caramel cream on top and bake the cake.
After more than an hour of waiting, you can take your cake out of the oven and let it rest before removing it from the pan.
When it's time to take it out, you can turn it upside-down on a plate and get a tri-colored appetizing cake with melted caramel on top!
Chocolate and strawberry is a classic duo in many desserts and recipes, even as a filling for crepes or as a topping for waffles, so it would only make sense that it would be perfect for a flan!
This chocolate flan is so easy to make thanks to the use of a chocolate cake mix that saves you time from mixing more ingredients together.
To make it, you simply need to beat the cake mix with the water, oil, sour cream, and eggs and then pour it on top of the strawberry jam that you have already spread on your Bundt or fluted tube pan.
On top of the cake batter add your smooth mixture of evaporated milk, cream cheese, sugar, gelatin, and eggs.
This last mixture will pass through the cake batter and join the strawberry jam, forming a thick, creamy, and strawberry-flavored topping for the cake once you've turned it upside-down.
If you want to make individual flans for a buffet party or simply to make sure that everyone gets the same portion (cutting identical cake slices seems almost impossible!), this chocolate flan is an excellent idea.
Made with low-fat milk, light coconut milk, corn starch, sugar, cocoa powder, fat-free yogurt, and fresh berries, it is a light and low-calorie dessert option that works great after a big feast.
It is also very easy to make as you only need to simmer all the ingredients apart from the yogurt together until the mixture is boiling.
Then you can remove it from the heat and add the yogurt before pouring the final mixture into your ramekins or dessert glasses.
Of course, you would have to keep them in the fridge for many hours so that the flans are chilled. Before serving them, you can top each flan with fresh berries.
This tart-like flan is made with hot runny chocolate in the middle that once baked and topped with more of the hazelnut mixture turns into a more solid but still creamy delight.
This flan's base is made with brown sugar, flour, baking powder, butter, egg white, and hazelnut meal. However, it is not a classic flan cake as it is not completely smooth.
Rather, the cake has a breadcrumb texture which actually makes it taste even better and creates a perfect contrast with the softer chocolate filling.
The highlight, however, is the addition of the mixed berries on top of the chocolate mixture that is submerged in the chocolate and hidden under the hazelnut cake topping which makes these colorful bites a pleasant surprise.
When thinking of chocolate flans, most people presume that what they'll get is a brown-colored dessert thanks to the chocolate and cocoa powder added to it.
However, what these people seem to forget is the existence of white chocolate which can yield one of the tastiest chocolate flan cakes you've ever tried!
This recipe can help you make that flan and you will be amazed by how simple and easy it is to do so.
With only 5 ingredients and about 1 hour of baking, you can get a jelly flan that can please everyone in the family.
To make it, you need lots of white chocolate, evaporated milk, whipped cream, condensed milk, eggs, and sweet cravings!
If you are not a fan of upside-down cakes and prefer the traditional way of making flan cakes, then this chocolate flan with a caramel whipped cream recipe is ideal for you.
To make it you will need whole milk, semi-sweet chocolate chips, eggs, sweetened condensed milk, and vanilla extract.
You can also add some chocolate curls as a topping or add more chocolate chips if you don't mind the crunchiness.
Once the cake is ready, you can add the caramel whipped cream on top which is made with whipping cream and some caramel ice cream.
Coffee lovers who wish to get that coffee 'kick' in their desserts will be happy to know that this chocolate flan is topped with a cream made with a dash of sugar and instant coffee!
The crust of the flan is made with chocolate cookies and butter, which by the way can be a great idea for a chocolate cookie cheesecake crust.
The mousse filling is made with dark baking chocolate, cream, egg yolks and egg whites (separated), heavy cream, and gelatin.
Because the egg whites are beaten separately until a thick meringue is formed and then are gently folded in the other mixed filling ingredients, we are talking about an extremely fluffy and, at the same time, perfectly thick mousse.
Oh, and did we mention that this is a no-bake cake? Yes, once you have put the cake together all you need to do is leave it in the fridge to set and then add the topping before serving.
Flans served in ramekins are the perfect treat for people who cannot keep their hands off a cake and want to avoid eating too much dessert.
These chocolate flans are the perfect treat for those people and are also so easy to make that there's no reason why you shouldn't try them.
To make them, you need to make a caramel by boiling water and sugar and then pouring it into the ramekins.
The next step is to boil the cinnamon, heavy cream, and milk in a pan and then add some chopped chocolate to it until it's melted.
But what makes this flan a Mexican one? First of all, the chocolate you will use should be Mexican, which means that it will be of superior quality.
Secondly, once the chocolate has melted in that cream mixture, you then move on to add cayenne pepper, which when combined with the chocolate may well remind you of the traditional Mexican hot chocolate drink.
With the rest of the ingredients added to the mix and then strained through a mesh to get rid of the solids and spices, you can move on to filling the ramekins with the mixture.
Once baked, you can turn them upside down and get what looks like a dark chocolate crème caramel on a plate.
You can also add some whipped cream on top, in addition to some chocolate pearls and mint leaves, all of which will make it look not only fancier but also more festive!
The Bottom Line
Easy, delicious, and so, so sweet, these x chocolate flans are waiting for you to try them so head to the kitchen and start baking!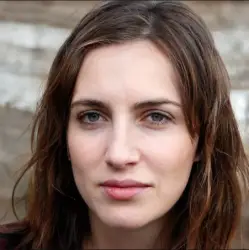 Latest posts by Anna Ingham
(see all)