If there is one thing Austria knows how to do best, it is a Linzer Torte. This pie type of dessert is moist, crumbly, and utterly delicious. 
With a range of different fillings, there are hundreds of recipes to choose from.
Raspberry, blueberry, apricot, the world truly is your oyster. However, selecting just one can be a bit of a struggle. We recommend you make them all, just to be safe. 
We have 12 delicious Linzer Torte recipes that we know you will love! Whether it's a special occasion or you want to practice your baking skills, select one of the recipes below and enjoy as each creation is as perfect as the last. 
Let's get into it! 
What Is A Linzer Torte?
Traditionally baked in Austria, the Linzer torte is a type of shortbread decorated with a lattice pattern, fruit preserves, and chopped nuts. It bears the name of the Austrian city of Linz.
Linzer torte is a very thin, crumbly pastry filled with redcurrant, raspberry, or apricot preserves and made using flour, unsalted butter, egg yolks, lemon zest, cinnamon, and lemon juice.
Hazelnuts are the most common type of groundnut used in linzer torte.
It is often single layered like a pie or tart, unlike other tortes. On top of the fruit, there is a lattice made of tiny dough pieces.
After baking, the crust is topped with chopped nuts and lightly beaten egg whites.
The Linzer Torte is one of the oldest cakes which is loved across Austria, Germany, Sweden, and The Csech Republic.
It is often served throughout the holiday season and has now adapted into smaller tartes and even cookies. 
Delicious Linzer Torte Recipes  
If you are wanting to create a truly authentic Linzer Torte, then this recipe is for you.
This short cake has a gorgeous rich jam filling and has a small mixture of macaroon mixed into the dough. 
Placed in the oven for 30 minutes, this cake is then left to stand for 1 to 2 days until perfectly firm yet soft to the touch. 
Enjoy with a cup of coffee, tea, or as part of a party. 
Typically, linzer torte is made of raspberry jam that is sweet and smooth. However, this recipe has a mixed fruit jam providing a range of flavors for you to enjoy. 
With a mix of hazelnuts and almonds this recipe is sweet, crunchy, and fresh. A dusting of powdered cinnamon brings a full roundness to the dessert, perfect for any Christmas party. 
Taking just over an hour to prepare, this is the perfect dessert for when you need something in a time crunch. 
Ready to show someone just how much you love them this Valentine's day? This Mini Linzer Torte recipe is perfect. 
Taking the form of a small tarte, this recipe is delicate and delicious. Using an Almond Meal and All-Purpose Flour, this recipe is ideal for curing those sweet cravings. 
You may reap all the health advantages of almonds by including almond meal in your baked goods. They provide a lot of protein, few carbohydrates, and are an excellent source of vitamin E.
The perfect sweet treat to keep you focused on your goals. 
Make your Linzer Torte stand out with a spiced topping recipe. Create your rich, raspberry jam filled Linzer Torte as normal. Before placing in the oven, create your spiced topping. 
Using icing sugar, cinnamon, cornflour, flour, butter, and vanilla extract, bring your topping together and slowly begin to pipe on top of the raspberry jam filling. 
Bake in the oven for 35 minutes until golden brown. This recipe is perfect for the holidays and will have everyone smiling. 
This Peanut Butter and Jelly Linzer Torte recipe adds a special America twist to a classic recipe. 
A layer of grape jelly is layered between two layers of shortbread that have been peanut butter-flavored.
A delicious creation of sweet, savory, and textures that are just beginnings to be devoured. Share with friends and family or keep it all for yourself! We won't judge. You may even ditch the sandwiches and have a slice for breakfast in the morning. 
This recipe is especially loved by kids!
Who doesn't love a mince pie as the holidays come around? Make it even better with this Mince Pie Linzer Torte. 
Using vegetarian mince pie and an apple, you are getting as much flavor out of this incredible dessert that you possibly can. And it;s quicker than making your own. 
Serve with a topping of whipped cream, a scoop of vanilla ice cream or on its own with a warm drink. 
This recipe is perfect for sharing at family gatherings throughout the holiday season and will have your kitchen smelling divine. 
Sweet, tender, buttery, and utterly delightful describe linzer cookies. The ideal tiny sandwich cookie to cap off your holiday baking marathon, they are a true Christmas staple. Making Linzer Cookies takes some time, but it's well worth it!
Use whichever jam you prefer or make a small selection of different flavors for everyone to enjoy. Add a dusting of powdered sugar or powdered cinnamon for a truly festive look. Who can resist?
Share them as gifts, treats, or desserts as the kids feast on the sugar filled snack. 
Like most historical recipes, traditional Linzer Cookies and Tortes are not vegan. This recipe brings a modern, slightly healthier take on the traditional sweet treat. 
These gluten-free, Paleo, and vegan Linzer cookies are incredibly soft and easy to make. Homemade raspberry jam is used as the filling. The most exquisite and tasty healthy holiday cookie has just seven ingredients!
 Trust us, nobody will realize that this traditional biscuit is vegan!
Swap the raspberry jam for chocolate, or something even more exciting to keep the recipe fresh and exciting everytime you bake. 
These delicate, beautiful, slightly salty and slightly sweet raspberry pistachio linzer cookies always make a lasting impact.
The lovely sandwich cookies offer a fantastic make-ahead Christmas cookie alternative because they taste their best on day 2!
Swapping hazelnuts and almonds for pistachios gives this cookie the perfect blend of both salty and sweet that is often missed with other nuts. 
Allow the dough to chill for at least 3 hours before baking. Or store in the freezer and allow it to thaw over night for the perfect dough. 
These sweet creations really do look incredible on any cookie display. 
Want to enjoy this delicious cake all throughout the year? This Sour Cherry Linzer Torte is the perfect recipe for adding a little something extra to an otherwise delectable dessert. 
Cherry juice, cinnamon sticks, and dried sour cherries make the bulk of this dessert and is all baked in the oven until gooey with a golden brown top. 
Serve slightly warm with a scoop of vanilla ice cream or serve cold and enjoy with your favorite beverage. 
Top with a glazed cherry for a dessert worthy of a spot on your Instagram feed. 
This healthier take on Linzer cookies means you can enjoy your favorite treat without worrying about your fitness goals. 
These cookies are soft and tart in a really good way thanks to the homemade cranberry jam. Exactly what you need as a Christmas dessert. 
Using oat flour and brown rice flour keeps these cookies soft and moist, without the added calories. Plus, making your own jam only makes them all the more tasty. 
Serve warm from the oven or decorate each plate with a cookie as everyone enjoys a cup of warm hot chocolate on Christmas Day. 
This delectable cake features all the tastes of a traditional Linzertorte, a hazelnut, spice, and raspberry jam tart. A piped icing on the top replicates the lattice crust of the traditional dish. 
The Chinese five-spice powder is one component that is clearly different from the original; it provides a beautiful flavor.
Creating a thick,  white chocolate filling this dessert is really next level in the worlds of Linzer Tortes. 
Remember to allow the cake to stand for at least 2 hours before serving with a serving of whipped cream. Perfect for the holidays or as a sweet treat on the weekends. 
Final Thoughts 
If you have never had the pleasure of experiencing a homemade Linzer Torte, then making your own is a great place to start. 
Experience with fillings from fruit jams, peanut butter and jelly, a classic chocolate. Don't forget to bake until the top becomes golden brown and crispy(see also: How To Bake Crispy Carrot Chips). It is truly delicious. 
We have 12 delicious Linzer Torte recipes for you to try today. All of which are unique and different in their own way. What's not to love? 
Find your next Christmas treat in the recipes above and have everyone fall in love with your Linzer Torte.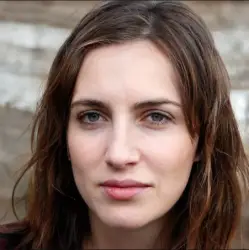 Latest posts by Anna Ingham
(see all)