Do you want to make a peach dessert but can't decide what to make? Perhaps you want to make a new dessert this weekend but aren't sure what to do?
Or are you curious and want to know more? Whatever your question might be, we are here with the answers for you!
Finding a peach dessert to make can be tricky, especially if you have never made one before. You have fresh or canned peaches staring at you, waiting to be used.
You head online to find a recipe but are met with hundreds and hundreds of them. You scroll and scroll but just can't seem to find the recipe for you.
Frustrated and disappointed, you wonder if you will ever find a use for your peaches. 
Well, no more! Today, we are here with the answers you need! Keep reading for 10 tasty peach desserts to make this weekend (see also '10 Tasty Lemon Desserts To Make This Weekend').
Regardless of your tastes and preferences, we are sure to have a dessert that you and your family will enjoy this weekend. So let's dive into the list and find you your new recipe today! 
Peach cobbler is a classic dessert, we couldn't not include it today! Not only is it delicious, but it is super easy to make! In just two easy steps, you can make the best peach cobbler you will have ever eaten! 
It's quick too, taking just 25 minutes to bake in the oven. You can eat it straight from the oven too if you wish, meaning you don't need to factor in cooling time for the cobbler!
We do recommend leaving it to cool slightly though, as it is easier to cut and serve when it's warm rather than piping hot. 
Serve with whipped cream or vanilla ice cream for a delicious dessert packed full of canned peaches! 
Next, we have this delicious peach and blueberry pie. The pie is packed full of summer fruits and flavors, making it a wonderful dessert to enjoy this weekend!
If you are making the pie out of season, you can use canned peaches and frozen blueberries too. Just make sure the blueberries are thawed before you add them to the pie to prevent excess moisture from ruining your crust! 
The recipe is super easy to follow too, in just four easy steps, you can enjoy this delicious pie! Ensure that it is cool before you cut into and serve the pie. You don't want to burn yourself, or for your pie to fall apart on your knife. 
This delicious peach tarte tatin is not only easy to make but is vegan too! Using just five ingredients, the tatin is a wonderful upside-down pastry that you will want to make every weekend! 
The rich caramel sauce is so tasty, you would never know that it is vegan! Plus the cinnamon and sugar add a wonderful sweetness and flavor that complement the peaches beautifully.
You can use fresh peaches if you have them (quartered and pitted), or you can use canned. This allows you to make the dish all year round, regardless of when peaches are in season! 
What a combination of white chocolate and peaches! These brownies are sensational! Not only do you get the fudgy density of a brownie, but plenty of sweetness from the peaches and chocolate. 
These brownies are topped with rich and creamy white chocolate icing that is sure to leave you wanting more.
But don't worry, the recipe makes 24 brownies, so there is plenty to go around! Just take care when you are melting the chocolate as you don't want to burn it! 
Crumble is a staple dessert, so why not try this tasty peach crumble? The addition of cinnamon and brown sugar in this recipe adds some spice and warmth to the crumble.
It's a wonderful twist on a traditional crumble and is sure to keep your whole family happy! 
Crumble is a classic weekend dessert in our opinion, and this recipe is so easy to follow that you can make it easily, even if you are short on time!
Just make sure you add some lemon juice to the dish. It helps to perk up the fruitiness of the peaches. It's a step you don't want to skip! 
Next, we have these delicious peach and almond slices. They are a fantastic dessert and can be made in just 30 minutes! Perfect for a quick and easy weekend dessert (see also '15 Delicious Quick Desserts You'll Love To Make!').
You can prepare them while making your food and eat your main course while they cook in the oven. It's the kind of multitasking we can get behind! 
Save yourself some time and use a puff pastry sheet rather than making your own. You can take the stress out of cooking this way and save yourself a lot of time!
You can also use canned peaches if you don't have fresh ones available, just make sure they are thinly sliced for best results! 
We love a fruity cheesecake and this peach one is no exception! As the cheesecake is baked, it does take a little longer than other desserts listed today, but don't let that put you off! It is worth it when you take your first bite, trust us. 
The tinned peaches work beautifully with the meringue and lattice pastry top, creating a dessert that you won't want to share!
The cheesecake is huge too, giving you 10 generous portions (we won't judge if you have them all). It's the perfect dish to make on a weekend, especially for a dinner party or special occasion. 
Ensure the curd cheese has warmed to room temperature before you start cooking. This helps to ensure that it blends together without any lumps. Nobody wants a lumpy cheesecake! 
These hand pies are one of the cutest desserts out there! They are perfect for a hand-held dessert, or to serve with other desserts on a board. Plus, they look adorable on any table! 
The ground ginger adds a kick and helps to bring out the flavors of the peaches without overwhelming them. Instead of baking, these hand pies are played in a large vat of vegetable oil.
Be careful here, as the oil needs to be very hot for the pies to cook correctly! We don't recommend making this dessert with children, in case the oil spits or they burn themselves. 
The longest part of the process will be leaving the dough to firm. This should be done for at least an hour, but you can leave them overnight if you prefer.
You will need to plan ahead when making these to ensure you allow enough time for the dough to firm. These aren't a dessert you can make on a whim, but they are worth the time they take! They are little pockets of heaven!
This peach maple yogurt cake is fantastic! It is full of flavor from the fruit, with a helping hand from some fresh lemon juice. The maple frosting compliments the flavors of the fruit beautifully, and adds even more sweetness to the cake! 
You can add any decorations you want to the top of the cake, but we found that mint leaves and raspberries worked beautifully next to a sliced peach.
Just make sure the peach slices are thin. That way, they don't overwhelm the cake, and you get a nice slither on top of your slice! 
The layers of the yogurt cake are easy to make, although you might find layering it a little tricky. Don't panic, it gets easier with practice!
Plus, you can always cover the cake with the maple frosting if you need to hide any errors! It will still taste delicious. 
Finally, we have this delicious strawberry and peach coffee cake. It's perfect for dessert on a Saturday or Sunday afternoon, or even breakfast! Who doesn't love cake that can be eaten for breakfast? 
This cake is a fantastic way to use up ripe fruit and offers plenty of sweetness you are sure to love.
You can also use canned and frozen fruit if you prefer, just make sure the fruit is drained or thawed fully. You don't want any excess liquid making this cake soggy! 
With a cook time of over an hour, this cake is a time-consuming dessert to make. But if you have time to spare on a weekend, making this cake is a wonderful way to spend it! 
Final Thoughts 
And there you have it, 10 tasty peach desserts to make this weekend! Whether you want cake, a pie, brownies, or cheesecake, we are sure to have a recipe here that you will love!
Don't forget to follow the recipe carefully and any tips we have provided. Not only will it make the cooking process easier, but leave you with a tasty dessert everyone is sure to love!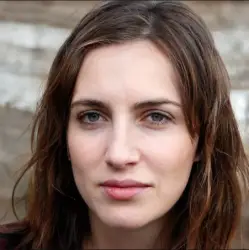 Latest posts by Anna Ingham
(see all)