As a vegan, excluding dairy products from your diet, it may seem like baking itself can become quite restricted, with much of baking itself relying on dairy for functional aspects of the practice, rather than just flavor.
This is often a misconception, though, both veganism and vegetarianism, arguably, make you into a better cook as well as baker.
Not having the crutches of dairy or meat to fall back on, you have to reengineer age-old practices and in many ways restricting your ingredients can make you more creative and lead you to become more aware of the nuances required for success.
In any case, here are some of our favorite vegan cookie recipes that can demonstrate the versatility and variability of vegan baking, allowing you to make tasty and satisfying treats from your home.
Keep reading to learn more about vegan baking, and what recipes we chose.
This recipe is a great one, not only because it shows you a good recipe for making some choc chip cookies that are really tasty and classically chewy, but also because the recipe itself demonstrates some useful ideas and thought processes that will help you tackle the task of making other sweet treats into vegan treats.
Here is another recipe that is still pretty true to its classic recipe, without requiring any crazy ingredients.
While some recipes go wild with certain dairy substitutes, you probably have everything you need to make this recipe in your home already, and if not a quick trip to the store will suffice.
In any case, if you prefer the protein rich peanut butter cookie to chocolate chip, this is a great recipe that isn't recognisably vegan to the untrained tongue – in other words, even meat eaters and dairy drinkers will be fooled.
When the holidays come around, and you have become a vegan, one thing you may miss are the classic christmas cookies sold by Girl Scouts, having to apologetically turn down the beady eyed scouts who turn up at your door.
Yet, this recipe shows how you can make the classic chocolate peppermint cookie, without too much extra effort.
These are Christmas cookies, so they are a little more work heavy than the previous recipes, but the outcome is something even the Girl Scouts won't be able to differentiate from the original – just don't start selling them on their turf.
Speaking of holidays, whether that's Christmas or Halloween, making sugar cookies with your kids, or just fulfilling a tradition, is something you might think you have to miss out on as a vegan, but that's not the case.
This recipe is pretty easy and shows how you can make those classic sugar cookies, that are always more about the act of decorating than anything else.
Make them into whatever cookie cutter shape you want, fit for whatever holiday, and have fun decorating. The recipe also demonstrates how to mimic an egg with a flax seed mix, a good skill you can use in any baking recipe an egg is required.
For a style of cookie similar to the aforementioned sugar cookie, that is often just an exercise in decorating, these cookies create something similarly good for decorating but goes beyond with a little more flavor.
In other words, these cookies are great for decorating in line with whatever holiday you choose to celebrate, but are also tasty in their own right
Some of us like the more nuanced tastes, rather than the in-your-face sweetness we relate to cookies. If this is something you relate to, a good old oatmeal cookie might be what you are craving.
This recipe shows how to make this easy and classic recipe, but is a good base recipe to build off, adding your own favorite cookie ingredients as you see fit.
The chocolate oatmeal cookie is a good riff on the previous recipe, fulfilling both our protein and sweet cravings, and demonstrates some useful skills for dairy  replacement that can be used elsewhere.
The recipe expands on the previous in more ways than simply adding chocolate chips, but demonstrates the variability within vegan baking, even in the same type of cookie.
We all love the sweet treat of caramel, and for the most part this gooey sugary substance is basically just pure sugar, and with due diligence, is vegan.
Throw some vegan choc chips in there as the recipe suggests and you have a really indulgent sweet treat that just seems like it won't be vegan, but totally is. For the sweet tooth vegan out there, this is a real winner.
For something a little more fancy, perhaps with the effort of a gift, or just the avid baker, this recipe creates something a little more special.
The cookie is your classic cookie sandwich, with some great cookies in their own right but shows how to make a vegan buttercream that you can sandwich between two cookies for something a little more special, without too much extra effort.
While the previous recipes have caramel in their cookie batter, this is a chocolate cookie batter, with caramer being the added extra, so it is good for those who like a straightforward chocolate cookie.
In any case, this aligns with the classic salted caramel trend we see in these sweet treats of late, and is luckily something vegans aren't excluded from.
For those who have both a sweet tooth and a salt tooth, this kills two birds with one stone.
This recipe takes a little more effort than the others, or perhaps just takes longer but remains fairly easy in its methods.
Yet, the outcome is something really special, like a peanut butter cup but with cookie and caramel instead, a little less teeth shudderingly sweet, but still a satisfying sweet treat that can be used to show off to any vegan skeptics.
A vegan butter cookie is a bit of an oxymoron, but with this recipe you can create something really classy and cool but still vegan.
This is the kind of thing you could sneak into a coffee morning or tea party and catch out the vegan skeptics.
In any case the recipe uses aquafaba, a cool trick using chickpea water to create an egg substitute, something useful in any recipe that requires egg.
Everyone loves a gingerbread man, whether that's a holiday party, or just as a nostalgic treat.
As you can imagine with what we've learned, they aren't that hard to turn into a vegan treat, and with the addition of ginger and worry about the lack of dairy flavor is eradicated with the former ingredient being the main star of the show.
These cookies are another great one to decorate with kids or family, a great way to make memories.
For something a little more unique that accepts the lack of dairy as an enjoyable characteristic of the cookie, these tahini and date cookies are worth a try.
Dates and tahini come from the same part of the world, and evoke the same flavors, so they make sense to work together. Tahini actually brings an earthy nuttines that just works quite well with the subtle and dark sweetness of dates.
Rather than trying to be something else, these cookies are vegan and proud, confident in the flavor they bring without dairy.
Final Thoughts
As you can see, you can easily recreate any of your favorite cookies pretty easily. These recipes show the variability of vegan cooking that isn't so obvious until you start making the cookies
Once you find your favored dairy replacements, whether that is shop-bought stuff, aquafaba, or flax seed egg mimickers, you can actually start to recreate any baking recipe that takes your fancy.
Many of these recipes will use simple ingredients you may already have in your house as a vegan, so get baking today!
Frequently Asked Questions
What Is Aquafaba?
As a vegan, you may have seen people suggest using aquafaba as an egg replacement, but you may not understand what it is. Surprisingly, this is chickpea water.
When you buy a can of chickpeas, a familiar friend to the vegan, the water they come in is a viscous liquid the legumes have been cooked in.
You would need a real science lesson to understand exactly what the liquid is, but it works as an egg substitute thanks to the starch content. Simply drain your next can of chickpeas and save the liquid.
This, essentially free, liquid is a great egg white replacer. If you whip up the aquafaba, like you would with egg whites, it literally turns into a meringue-esque substance that replaces egg whites almost identically. Don't believe us? Just try it!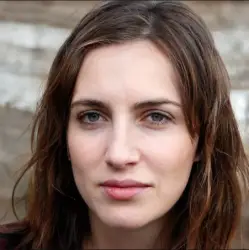 Latest posts by Anna Ingham
(see all)