Do you need a new pumpkin dessert to make this weekend, but don't know where to start? Maybe you are looking for a tasty pumpkin dessert but can't find the right one for you?
Or are you curious and want to know more? No matter what the reason is that brought you here, we have the answers for you! 
Finding the right pumpkin dessert for you can be tricky. After all, there are so many recipes online, finding one that you and your family will enjoy can be tricky!
Plus, it's super overwhelming scrolling through recipe after recipe, never finding the right one! Frustrated, disappointed, and tired, you wonder if you will ever find the perfect pumpkin dessert. 
Well, no more! Today we put an end to that and have the answers for you! Keep reading to find 10 tasty pumpkin desserts to make this weekend (see also '10 Tasty Fall Desserts To Make This Weekend').
No matter your preferences, we are sure to have a recipe that you will love. Plus, we have plenty of tips and tricks that make these recipes a breeze to make. Let's dive straight in and start our list now! 
We couldn't write this list and not include pumpkin pie, could we? This recipe is fantastic and perfect for any skill level. Even if you haven't made pumpkin pie before, we are sure you can follow along and create a delicious and tasty pie! 
The recipe does come with a long list of ingredients, but don't panic! Part of that is because you are making the sugared cranberries yourself (they are way easier than you would ever think).
They are also totally optional, if you want to garnish your pumpkin pie with other fruits or ingredients, go ahead and do that! 
What we love about this recipe is how easy it is! By using a pie dough, it takes a lot of the pressure out of this dish, meaning you can spend a relaxing afternoon making this pie, rather than stressing for hours!
As the pie takes a while to cool it is a time-consuming recipe, but one that you can still make early Saturday afternoon and enjoy a slice of pie after dinner! 
These pumpkin chocolate chip cookies are the perfect fall dessert! If you enjoy the flavors of a pumpkin spice latte, then you are sure to love these! The cookies even pair perfectly with it, or a nice glass of warm milk before bed! 
The cookies are super easy to make too, using pumpkin puree and pumpkin spice in your cookie dough to achieve a wonderful taste.
Plus, they are super quick to make! They take just 12 minutes in the oven and can be enjoyed while they are still warm! 
You might find that the cookies don't seem cooked after 12 minutes, but don't be fooled! Once they are out of the oven, they continue to cook.
So be sure to remove them from the oven and allow them to do their thing! Leaving them in for too long can leave you with hard cookies that no one wants! 
We also recommend adding some extra chocolate chips to your cookie scoops before you put them in the oven. This will deliver an extra chocolatey hit you are sure to love! 
For the vegans in the room, we have the perfect pumpkin dessert for you! This pumpkin sheet cake comes with chocolate frosting and tastes fantastic! Not only is it vegan, but gluten-free too! 
The cake is super easy to make and is packed full of flavors and spices. The cinnamon and nutmeg complement the pumpkin puree perfectly to give you plenty of flavors. Plus, your guests will never know it is vegan! 
You can use the plant-based milk that you prefer, but we found that soy or oat worked best. Soy is quite creamy, so pick the milk that suits your tastes!
All of the ingredients are easy to source, but you might have some difficulty finding gluten-free flour. If the cake does not need to be gluten-free, then you can swap it out for the flour of your choosing! 
This recipe is a wonderful twist on the classic cinnamon rolls and one we are sure you will love! The rolls are topped with a maple cream cheese frosting and plenty of pumpkin puree that adds loads of flavor. Plus, it makes these rolls extra gooey and delicious! 
These rolls do take a while to make, with a total time of over three hours, but they are worth the wait! Plus, they are perfect for making on a rainy Saturday afternoon when you just want to be inside.
You can speed it up by adding the cream cheese frosting while the rolls are still warm, just take care as it can cause them to break apart.
If you have been looking for a way to give cinnamon rolls a more fall-vibe, then use this recipe. You won't be disappointed! 
Do you like fudgy and thick brownies? Do you also like spiced pumpkins? Then you are sure to love these brownies!
Not only are they fudgy and thick, but they are topped with a spiced pumpkin swirl! They are some of the best brownies out there, and ones you should make this weekend! 
These brownies don't take too long to cook either, so you can have them from ingredients to your plate in just over an hour! Plus, they aren't that difficult to make.
No matter your skill level, we are sure you can make and love these brownies. The addition of nutmeg, ginger, and cinnamon adds to the flavor to create wonderful brownies that are perfect for fall! 
If you love cheesecake, then this is the recipe for you! This double-layer pumpkin cheesecake looks intricate, but it is super easy to make!
Thanks to the store-bought base, you can save yourself time and focus on creating the best cheesecake batter ever! 
You can also make your own base if you want, but it isn't essential. If you have the time, great, if not, you can still enjoy a delicious cheesecake! 
The baked cheesecake is full of delicious pumpkin flavor, without any of the usual hard work you need to put into a cheesecake!
Make sure you use cream cheese that has warmed to room temperature. This helps to prevent chunks from being left in the batter, giving you the smoothest consistency possible! 
Truffles are one of the most decadent desserts you can make, and these pumpkin ones are no exception! Featuring graham cracker crumbs, pumpkin pie spice, and pumpkin puree, you are in for a taste sensation! 
You would never guess these truffles are homemade, and they aren't as tricky to make as you might think!
The recipe is easy to follow, and in just five steps, you can enjoy these wonderful truffles! Just make sure that you allow enough time for the chocolates to cool before serving. 
If you want to mix it up, why not swap out the graham crackers for ginger snaps? It adds more spice and flavor to these tasty chocolates!
These pumpkin whoopie pies are super tasty, you need to make them this weekend! They are a fine alternative to the pumpkin cookies we looked at earlier.
They feature a chocolate chip cookie top and bottom, sandwiched together with a wonderful and fluffy cream cheese filling you are sure to love! 
The pies aren't too tricky to make and are the perfect weekend treat! They are also super fast, with a total time of 21 minutes! Even if you have a busy weekend, we are sure you will find the time to make these wonderful pies! 
If you love loaf cakes, you are sure to love this chocolate chip pumpkin bread! It's the perfect alternative to Starbucks' loaf cake, saving you money, and allowing you to enjoy your favorite cakes in your home! 
The addition of chocolate chips and pecans gives this bread a wonderfully sweet taste that you are sure to love! Plus the toppings make it look beautiful when you serve it!
For best results, use plain canned pumpkin puree and avoid overmixing. Overmixing leaves you with tough and dense bread, no one wants that! 
If you want a fantastic show stopper on your table this weekend, look no further than this trifle! It's packed full of flavors and spices, and with the layered design, it looks like you put a lot of effort in! 
It's a huge trifle too and can serve 16 people. It's a wonderful option for a big family gathering or party, or just for a Saturday afternoon treat! It's super easy to make too!
In just three easy steps you can enjoy this delicious trifle! Just make sure you leave enough time for the trifle to set before serving. 
Final Thoughts 
And there you have it, 10 tasty pumpkin desserts to make this weekend (see also '10 Tasty Lemon Desserts To Make This Weekend')! Whether you want a pie, cake, cookies, or trifle, there is sure to be a recipe here that suits your taste!
Make sure you use our tips and those in the recipes to ensure best results and you won't be disappointed!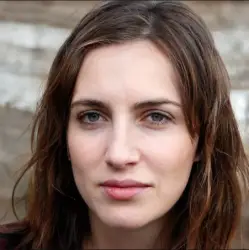 Latest posts by Anna Ingham
(see all)