If we asked you to compile a list of your favorite campfire snacks, s'mores would probably be at the top of your list. This iconic, bonfire snack has been enjoyed for generations, and for us, it's a family tradition!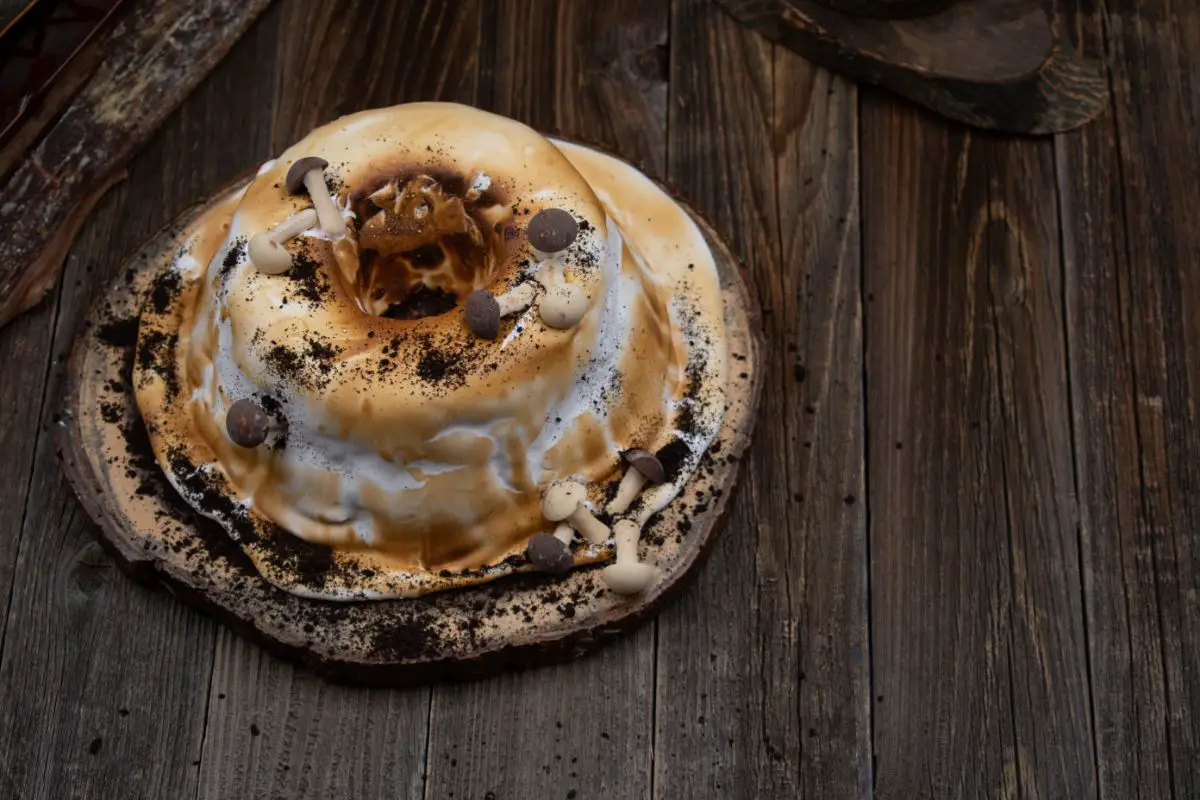 However, if you don't want to save your favorite snack for the campfire, you bring its iconic flavors straight to your kitchen and enjoy them in a whole new way: as cake. 
In this article, we'll be introducing you to some of our favorite s'mores-inspired recipes, including s'mores cheesecake, s'mores coffee cake, and s'mores bite-sized chocolate bars.
There are so many ways to enjoy this timeless snack, and we can't wait to share them with you. Without further ado, here are our `10 tasty s'mores cake recipes you can make TODAY(see also: 9 Tasty Poke Cake Recipes To Make Today). 
First on our list is this decadent chocolate s'mores cake. If you love all things s'mores, you need to try this – s'mores have never tasted so good!
This bonfire-esque cake is loaded with all your favorite aspects of smores: marshmallows, biscuits, and chocolate all come together to create a gooey, chocolate explosion that's to die for.
This recipe will take you just an hour and a half to put together, and it's destined to go down a treat with the whole family.
Plus, you'll only need a few simple ingredients to create this, including flour, sugar, eggs, marshmallows, buttermilk, and baking powder.
For the filling, expect plenty of dark chocolate and smooth chocolate biscuit spread to take you through a complete flavor explosion… 
Now it's time to take a look at another s'mores cake recipe – this time, with a delightfully toasted marshmallow frosting! It doesn't get better than this.
This moist, delicately layered cake is intercepted with warming, super sweet marshmallow frosting and a chocolate ganache dripped on top.
This particular recipe is super sweet, wonderfully moreish, and jam-packed with nostalgic flavors that will take you straight back to your childhood summer evenings spent around the campfire!
This recipe is bursting with Hershey's, marshmallow fluff, and milk chocolate drops. Including prep and cooking time, this will take you just under an hour to create! 
Is there anything better than a s'mores cake you DON'T have to bake? Probably not.
No, this no-bake s'mores cake really isn't too good to be true – it's a no-bake sensation that can all be made on your stovetop, and its chocolate ganache can be made with just two ingredients!
Simply layer everything together in a square-shaped pan, place it in the refrigerator overnight, and you're good to go.
All in all, you'll need just seven ingredients to bring this together, and it features six layers of graham crackers, 5 layers of marshmallow meringue, and 3 layers of ganache.
This is the ideal weekend sweet treat, but it could even be bought out on special occasions, too! We can't get enough of this, and we're sure you'll love it, too. 
If there's one thing that's guaranteed to take your s'mores cake to the next level, it's Graham crackers. This Graham cracker s'mores cake is layered with the greatest ingredient of all.
Graham crackers! And with a super sweet, totally moreish dark chocolate buttercream coating, you'll feel like you've gone straight to heaven with each bite.
This s'mores cake is fluffy and moist, with the perfect blend of soft cake and crunch.
Although this reminds us of the summer months, it's a great recipe to enjoy the whole year round, and it'll take you around an hour to create. Go on… get stuck in!
If you want something a little different from your standard s'mores cake, why not try this delightful s'mores pie? This s'mores pie is the ideal summer dessert.
Layered with a smooth, buttery Graham cracker crust, and finished off with a layer of chocolate fudge filling, it doesn't get much better than this!
You better save room for seconds with this recipe, because we promise you won't be able to get enough.
This pie is made from a simple blend of Graham crackers, chocolate, heavy cream, egg whites, butter, and as much extra chocolate as you desire!
Ready in just 40 minutes (including prep and cooking time), you have no excuse not to whip up this pie for your guests, or even as a tasty treat for yourself… you deserve it. 
If you fancy something a little more bite-sized than a slice of cake or pie, you need to check out these white chocolate s'mores cake bars.
These buttery, gooey cake bars bring together all of your favorite things about s'mores, into little bite-sized bundles of joy.
These irresistible cake bars will take you just under an hour to create, and they offer a welcome spin on a much-loved family campfire favorite.
These bars offer all of your favorite s'mores flavors, dipped in a decadent white chocolate coating. If you've been looking for a new way to enjoy s'mores, this is one recipe you need to add to your collection. 
If there's one thing we love about s'mores, it's that their primary flavors are so iconic and versatile, you can pair them with almost anything.
In this recipe, those classic s'mores flavors, like milk chocolate and marshmallow, are paired with a sugar-sweet explosion of salted caramel to create a truly magical recipe.
This salted caramel s'mores cake is SO good, you won't want to share it! It's also the ideal birthday cake for any fellow s'mores and caramel lover, so you'll DEFINITELY want to add this to your recipe book.
Loaded with mini marshmallows, caramel candies, pretzel sticks, graham crackers, and a standard box of cake mix batter, it has never been easier to create a cake that your guests will DIE for.
Plus, it'll only take you 45 minutes to make, from start to finish! What's not to love? 
There are few things in life as tasty as cheesecake, but this s'mores cheesecake may just steal the crown.
This s'mores-inspired cheesecake is the stuff of fairytales, and it'll easily beat any store-bought cheesecake that might catch your eye. It's also deceivingly easy to make, too.
loaded with traditional staple ingredients like marshmallows, Nutella, butter, nutmeg, graham crackers or digestives, blanched hazelnuts, dark chocolate, and cream cheese, this whole recipe can be bought together in under an hour, just leave 3 hours to chill it in the refrigerator.
Whether you need a birthday party sweet treat or a tasty dessert for your dinner guests, this unique s'mores cheesecake has got you covered. 
Okay, coffee lovers, this one's for you. If you always enjoy a steaming cup of joe with your campfire s'mores, why not combine these iconic flavor combinations into one with this one-of-a-kind s'mores coffee cake?
Ready in just an hour and twenty minutes, this delightful coffee cake batter (loaded with cocoa powder, buttermilk, sugar, salt, flour, and a few more), meets a delightful, homemade streusel and combines to create a coffee-s'mores explosion that you'll want to devour over and over again.
There's nothing quite like this recipe, and it tops any s'mores recipe that's come before it! Plus, it's surprisingly simple to make, so even those with limited culinary experience can give it a go. We know you'll love this, so go on, give it a go… 
Last on our list of super tasty s'mores recipes is an iconic flavor duo. Enter: the Nutella s'mores cake. Nutella is a pretty common ingredient to pair with your campfire s'mores, but in this recipe, it takes the cake.
Our hero flavor (Nutella), will transport you straight back to your fondest memories of campfire s'mores and summer nights, and it's so gooey and delightful, your guests will be BEGGING you for the recipe.
Although this will take a little more dedication in the kitchen (over two and a half hours, to be precise), it's worth every second, and it's the ideal cake to present on any special occasion for your favorite s'mores lover.
Loaded with marshmallows, chocolate spread, Nutella, Graham crackers crumbs, and plenty of heavy whipping cream, this is destined to go down a treat.  
Final Thoughts 
There's so much to love about s'mores, it's hard to know where to begin. Whether you're enchanted by that marshmallowy goodness, the melted chocolate, or the combination of textures, s'mores are just the perfect blend of snacky goodness.
Although we usually associate them with summer nights around the campfire, now, you can enjoy your favorite flavors in a cake with these classic s'mores cake recipes(see also: 12 Amazing Asian Cake Recipes To Enjoy)! So, it's time to slap on that apron and get to work – you've got some classic s'mores cakes to create.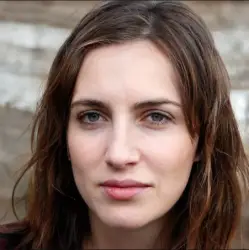 Latest posts by Anna Ingham
(see all)