Cake pops really first hit the scene way back in 2009, and this cute cake trend has taken the world by storm ever since!
For those of you who have never had the absolute pleasure of scranning down on a delicious cake pop before, let me explain them to you. 
A cake pop is basically a lollipop, but you guessed it, it's made out of cake! It truly is the scrummiest finger food that you'll ever try. Like balls of cake are rolled up, glazed, and then served on a stick!
They look adorable and they taste amazing! 
And as you can imagine there's so much room for creativity when you make them. You can interchange so many different cake flavors with any of your favorite glazes and each time you make your pops you'll have a unique experience. 
The making of these delicious treats won't be an issue…deciding which recipe to choose, that's another story.
In this article, I'll be spilling all my secrets and sharing with you my absolute favorite flavors that I've created so far.
So, read on, try a few, and see which ones you like best! 
My Favorite Cake Pop Recipes
Of all the flavors across all the lands, I just don't think anything can beat that creamy cheese and somewhat chocolatey taste of red velvet.
However, I often find myself leaving a fair amount of a slab of cake though, my belly busting and taste buds tingling from overwhelming decadence. And that is why I love these cake pops! 
They're just the right balance of flavor overload without having so much that your dessert becomes unfinishable. Or you force yourself into a food coma.
These tasty treats are super scrumptious, fun to make, and even more enjoyable to eat! 
Who doesn't adore a cinnamon roll? That cinnamon spicy flavor with that delicious gooey icing. My stomach rumbles just thinking about them.
So how could a cake version of this delicious treat ever disappoint? It couldn't possibly. 
To ensure busting bellies as soon as possible, I would opt for some premade cinnamon roll to save you some time, but you can make it from scratch if unlike me you have the self-disipline and patience. 
These can be the perfect naughty-but-nice breakfast option, or they're great for parties too. Although when I make them, more often than not, they're gone as soon as they've cooled. 
If you're feeling festive, or just love chocolate and berries, then you'll need to give these delicious German-inspired cake pops a go.
They should definitely come with a caution though because these bad boys are super sweet and highly addictive. Don't say you weren't warned! 
Decadent and rich chocolate cake is filled with sweet cherries and whipped cream to give you a little bite of heaven. This festive flavor is sure to go down a treat with the entire family! 
If you've been told by anyone that cake pops are just for kids, cut that person out of your life immediately. We don't need that kind of negativity here. I'm kidding, but in all seriousness, cakes are for grown-ups too. 
So, why not start your morning out right with that burst of coffee flavor, and ride till your morning break on a sugar high?
These totally tasty pops are made with a coffee-flavored cake and are then enwrapped in a delicious chocolate coating to give some sweetness to that bold coffee flavor. 
Children and adults alike can appreciate the deliciousness of strawberry shortcakes. For kids, it's simply delicious, for us grown-ups they're like a small bite of nostalgia. 
They are the perfect summer treat, and just look at how adorable they are too! You'll have so much fun decorating these pops to look super cute!
And the fun doesn't end there…just wait until you try one! Or two, or three, or ten! 
So, I made these right after a trip from Disneyland and themed them after my favorite ride The Pirates Of The Caribbean. And they were so delicious they rid me of my post-holiday blues. Almost. 
As you would expect they are inspired by Caribbean flavors, delicious coconut, and Captain Jack Sparrow's favorite; rum, which will instantly transport you to golden sandy beaches feeling that hot blazing sun tan your body as you sunbathe.
Again, almost.  
I wonder how many pirates would have fought over these delicious treats? 
These cake pops are sure to be a crowd favorite. That balance of super sweet caramel with the hint of salt for balance just makes them one of the most elite flavors you can pick.
They're ooey and gooey, and you might want a few napkins for these devilishly tasty treats. 
They're definitely for those with a good old sweet tooth, but luckily they're not overwhelming thanks to the fact that they are so small. Although the sweetness never stops me from going in for seconds. 
These are so, so cute and so much fun to make with the kids. And look at how realistic they look! You really would think that you've just shrunk an ice cream cone down to its mini-form.
I couldn't think of a better cake pop to make for a birthday party – the little ones go nuts for them! 
And the best part is, you can use pretty much any flavor pairing you prefer as long as you follow the recipe's decoration instructions. These are a definite must-make! 
I mean, this really speaks for itself, surely don't need to tell you how delicious these are. But I will anyway.
They are amazing! Chocolate chip cookie flavoring with a really creamy and decadent frosting will placate even the pickiest of eaters. Trust me, it's trialed and tested. 
These are so yummy to eat and just so much fun to make! But be warned, give these to your kids just once and you'll be making them again, and again, and again. 
How comforting is s'mores flavored anything? It just instantly takes you back to your favorite camp memories.
From the comfort of your own kitchen, you can almost feel that blazing campfire and hear all those spooky stories that have been whispered in the dark of night. 
Oh, they're also super tasty. Graham crackers, marshmallows, and chocolate will always be a delightful dessert but adding cake to the mix just really steps it up a notch.
And I must say, I don't think I could ever go back to normal s'mores again after tasting these! 
Cake Pop Frequently Asked Questions
How Long Will Cake Pops Last Unrefrigerated? 
Cake pops have a pretty decent shelf life on them. They'll stay nice and fresh at room temperature for as long as 14 days! Pop them in the fridge and you'll get another 7 days on top of that too! 
What Makes Cake Pops Fall Apart? 
When it comes to popping in your stick you need to make sure that you aren't moving it around in the chocolate or frosting while dipping as this is what causes your cakes to crumble. 
Why Are My Cake Pops Sweating?
This tends to happen when you use frozen cake balls. You need to make sure they have thawed completely before dipping them.
Sweating happens when the glaze on the outside hardens while the interior of the ball is still changing to room temperature. 
What Happens If You Use Too Much Icing? 
If you go a little too heavy on the icing you'll end up with a somewhat mushy and grainy cake pop which isn't great. You'll want to ensure that you're dipping sparingly.
Otherwise, you can switch from frosting to ganache where this issue doesn't tend to happen as often. 
How Long Does It Take For Cake Pops To Set In The Fridge? 
Typically, you'll want to allow your cake pops to set for a minimum of thirty minutes. However, to be sure I tend to leave mine in the fridge for at least an hour to ensure that they have set. 
Final Thoughts
Can you believe that will all those recipes I've shared with you today, you're still only skimming the surface of the number of wonderful concoctions available? The ten I've listed today are my absolute favorites so you'll definitely need to give them a go. 
But if you can think of any other flavors you'd like or things you'd like to remove or add to them – go for it. The world is your oyster and that is the beauty of cake pops, they can be anything you want them to be.
Let my recipes be the ignition of your imagination and inspiration. Don't be scared to go a little crazy or out-there, and have fun with your decorations too. 
I wish you the best of luck in all your cake pop endeavors!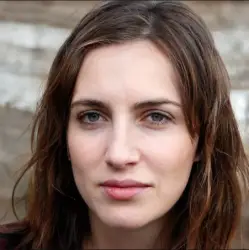 Latest posts by Anna Ingham
(see all)