Desserts are popular around the world and this is never more true than across Asia.
The continent is full of different cultures and cuisines and they all have their own takes on delicious cakes.
Whether you're looking to recreate a family favorite or add something new to your list of cake recipes, you can find delicious options in Asia.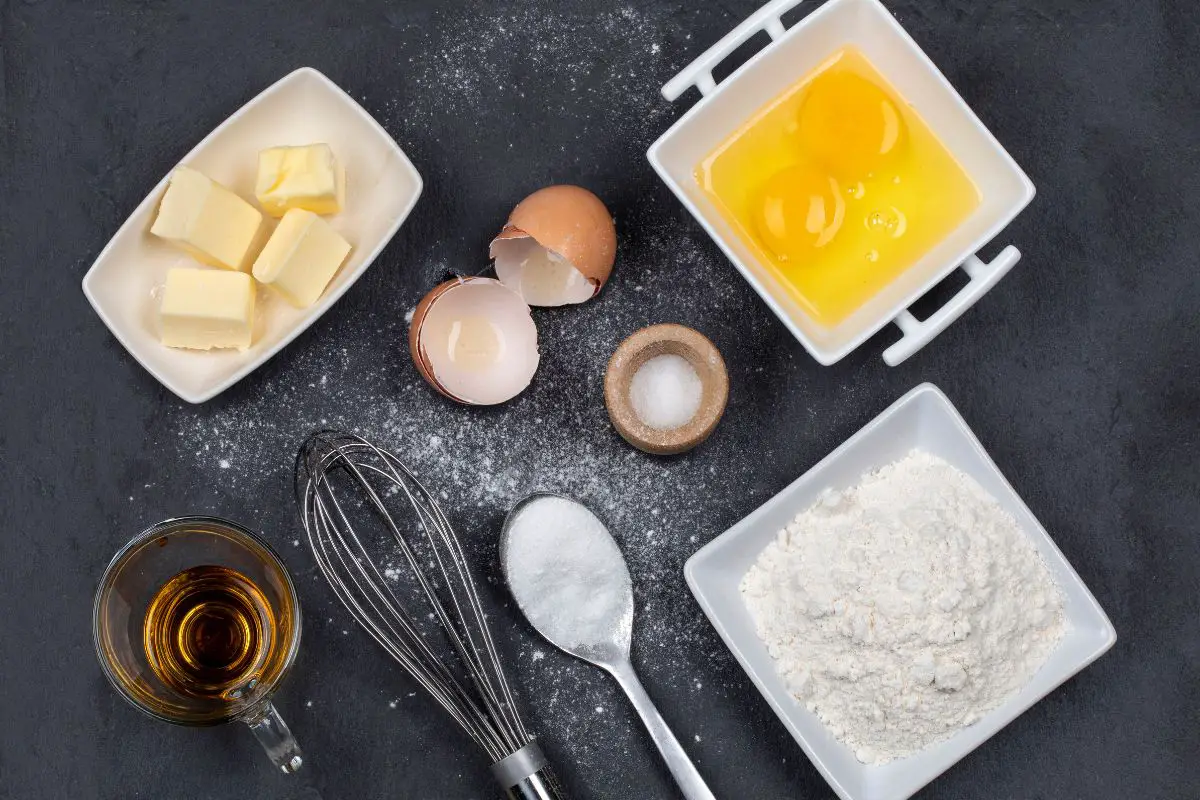 That's why we've created this article with 12 amazing Asian cake recipes to enjoy.
We've gathered some of the best cakes from China, Japan, India, and more, and the wide variety of flavors is sure to make your mouth water.
Our first recipe is a Korean cake that is a slightly different spin on the more traditional tteokppang cake.
Instead of using regular dry flour, this version uses sweet rice flour which acts to make the cake gluten-free!
The interior of the cake is springy and chewy but it has a crunchy exterior that is fun to bite into.
The cake also uses sweet red bean paste which is a common ingredient in many Asian desserts due to its sweet, but not too sweet taste.
The cake mixture should be baked in a mini bundt cake pan so you will get some small and cute individual cakes.
Many different Asian cuisines have their own takes on milk balls and this recipe is based on the Indian dessert Gulab Jamun.
The balls have a little spice to them and are made from sweetened milk. They're quick and easy to make and are completely delicious!
The recipe uses either a cinnamon stick or ground cinnamon for the spice and once the dough for the balls is made, they can be fried until cooked.
The balls are topped with sugar syrup to make them more moist and tasty.
Known in Vietnamese as Banh Bong Lan, this is a basic sponge cake that is light and airy.
Although it is pretty plain, it can be dressed up with toppings of your choice to add more flavor and make it more interesting.
However, the cake is also delicious when served with just some cream and powdered sugar.
The cake is baked in a bundt pan and only requires simple ingredients.
This doesn't stop it from being delicious, however, as the light vanilla taste is sure to be a hit.
You can make this in advance if you wish as it can be refrigerated for up to a week or even frozen for up to three months.
One of the most popular cakes across the world is cheesecake and Japan is no exception.
Japanese cheesecakes are especially light and fluffy and are almost a cross between cheesecake and souffle.
They have a creamy and jiggly texture that makes them so easy to eat.
This cheesecake is a plain cheesecake that you can customize with your own topping if you wish.
However, it is delicious on its own as well. Unlike many western cheesecakes, it doesn't have a biscuity base and is just pure cheesecake.
It's still made with cream cheese, only this is mixed with eggs, heavy cream, and cake flour.
Known as Nian Gao in Chinese, this cake is traditionally made for the Chinese New Year.
It's a sticky rice cake that is also made throughout the year, but it really comes into its own during the New Year celebrations.
For the best results, you will need some traditional Chinese ingredients such as glutinous rice flour and Chinese sesame paste.
The cake is best baked in a pressure cooker or Instant Pot as well so it's best if you have one of these available to make this cake.
This chocolate five-spice cake is a Chinese cake and the key ingredient is Chinese five spice.
The cake is great for the holiday season thanks to the mixture of spices included, which are star anise, cinnamon, clove, fennel, and some pepper.
The mix of spices and chocolate complements each other perfectly. If you like your chocolate cakes to be rich in chocolate then this cake will not disappoint, either!
It not only includes bittersweet chocolate in the cake but this is enhanced by the addition of some coffee into the mix. There is also a chocolatey ganache
Matcha is a common ingredient in several Asian cuisines but it is especially common in Japanese cooking due to its use in traditional tea ceremonies.
It is a green tea powder that has a strong and earthy taste and will also turn your desserts a beautiful green color!
Many Japanese desserts use matcha and this is an easy and common recipe for you to make.
Pound cakes are always straightforward to bake but are always popular and the addition of matcha powder to this recipe will make this simple recipe more special.
This cake is called honeycomb because of the texture of the cake when it is baked.
It has a holey texture that looks like honeycombs and it makes for a light and fluffy cake that can be made in several different flavors and varieties.
With this recipe, you can choose between a version that uses vanilla brown sugar or one with pandan. The resulting cakes then become brown or green, respectively, and both flavors are delicious.
The first recipe on this list was a Korean cake that uses red bean paste, and this is also a Korean recipe that uses red bean paste!
The two recipes are very different, however, but if you're looking for a way to use all of your red bean paste, you can try both of these.
This cake is also a mochi cake as it is made with Mochiko, a sweet rice flour that binds the cake together.
It's an easy cake to put together and it then takes around 45 minutes in the oven to bake. It's traditionally served in small squares.
This is our second recipe that includes matcha powder and shows just how versatile this ingredient can be.
Swiss rolls are a delicious cake that are light and fluffy and are the perfect accompaniment for a cup of tea or coffee.
They're very popular in Japan and are made in a wide variety of different flavors.
We love matcha swiss roll because it's not overly sweet thanks to the matcha powder but is sweet enough to make a delicious dessert.
Although swiss rolls can be a little tricky to make, as long as you follow the instructions and take your time you should be able to make this delicious swiss roll without any major problems.
Both the cake and the cream filling are flavored with matcha and you should take care to remember that a little matcha powder goes a long way!
Don't use more than is necessary as the flavor can become too overpowering.
We love how pretty this cake looks! It's the perfect cake for summer and can be served cold to make it even more refreshing on a hot summer's day.
Don't let the "snowflake" name fool you as this is definitely a light dessert that is made for summer.
It's a Chinese dessert and although this recipe uses raspberries, you can switch these out for other fruits such as strawberries or mango for a different take on the recipe.
They all taste delicious, so feel free to experiment!
The cake is made with only a few ingredients and when the cakes are baked and cooled, you should cover them in desiccated coconut to achieve the snowflake effect.
Our final recipe is a very popular Japanese cake that you're sure to love. Chiffon cakes are a beautifully light and airy sponge cake that are available in a variety of different flavors.
They're commonly served alongside tea and coffee and make for a wonderful afternoon snack when you crave a little cake but don't want anything too heavy.
This chiffon cake is chocolate flavored and is made with Dutch-processed cocoa powder.
The other ingredients are all common cake ingredients and they make this cake one of the easier recipes in this article.
The cake is baked in a bundt cake pan to make it look more special and it is served with a dusting of confectioner's sugar or powdered sugar.
Final Thoughts
In this article, we listed 12 amazing Asian cake recipes to enjoy.
We picked a variety of different cakes from across the continent so whatever you're after, there is sure to be something for you.
Some of the recipes use traditional Asian ingredients whereas others use more common ones.
There are also some quick and easy recipes for those that aren't as skilled in baking.
Whichever recipe you choose, we hope that you enjoy the end result as much as we do!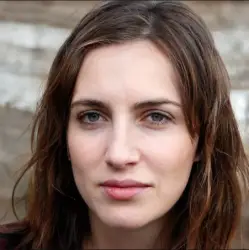 Latest posts by Anna Ingham
(see all)