If you're a keen baker then you've probably come across the Kodiak Cakes line of baking mixes.
These are boxes of baking mixes for all kinds of different baked goods, like various muffin flavors, protein balls, flapjacks, waffles, and more. 
The key selling point with Kodiak Cakes baking mixes is not just that they make baking much easier and quicker, but they're 100% whole grain and absolutely packed with protein.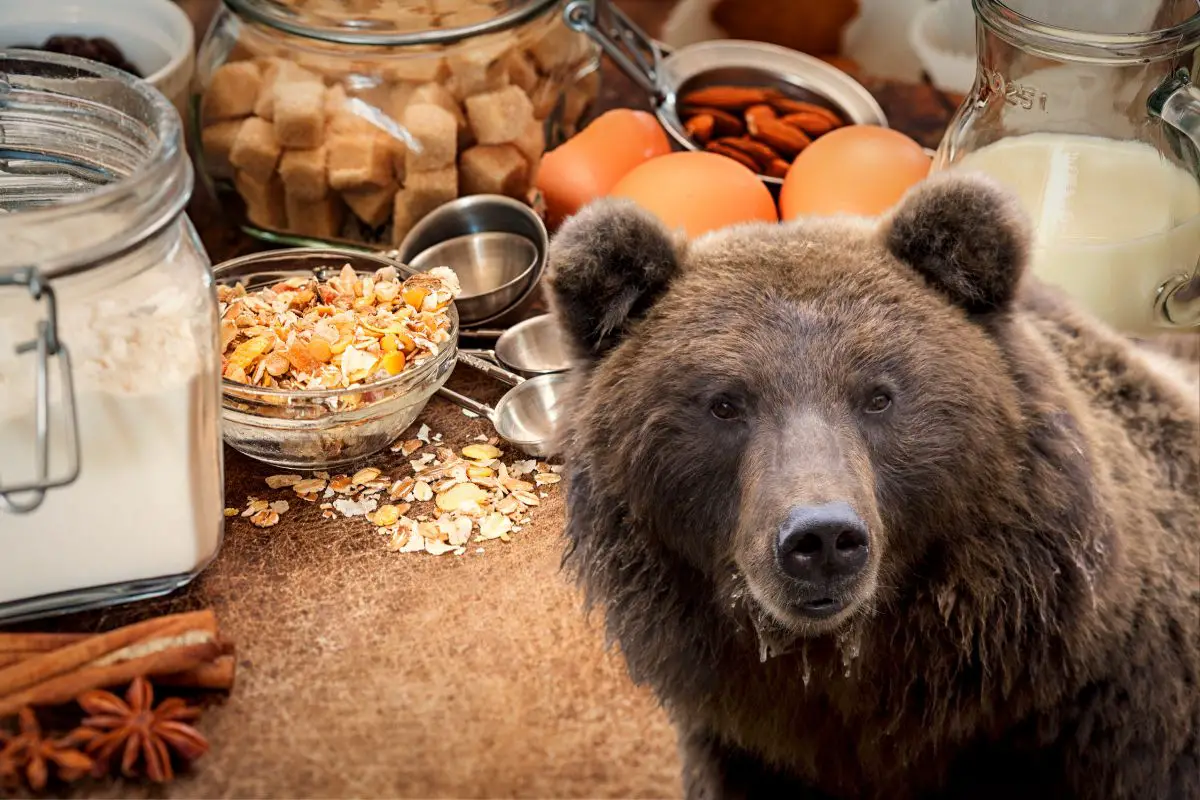 This means that they're a great source of nutrients for you, which can rarely be said for other over-processed baking mixes on the market. 
However, with so many different Kodiak Cakes baking mixes available, it can be difficult narrowing down what the best Kodiak cake recipes to follow are going to be. 
That's where we come in! In our handy (and tasty!) guide below, we've got a list of 10 scrumptious Kodiak cake recipes (see also: Scrumptious Dump Cake Recipes You Will Love)to make this weekend.
Whatever desserts you're into, you're sure to find recipes you love below. Read on!
10 Scrumptious Kodiak Cake Recipes To Make This Weekend
We're starting our list off with a pretty unique and delicious dessert, the double chocolate mug cake.
If you've never had one of these before, they're exactly what they sound like,being a delicious and gooey double chocolate cake that you make in a mug.
This makes baking and serving them far easier and quicker, as well as giving them a bite-sized, portable feel!
Better yet, this double chocolate mug cake is much healthier than others you might come across, because it uses the protein-packed Kodiak Cakes Power Cakes mix as a key ingredient.
Though it makes it healthier than other baking mixes, it doesn't sacrifice any of the delicious flavor.
Besides the mix, you'll also need ingredients like cocoa powder, chocolate chips, vanilla, syrup, baking powder, and water.
As you can tell, this is a very simple recipe to follow, and (being a mug cake) it's ridiculously quick too! It takes just 3 minutes to prepare and a mere 1 minute to bake.
This makes it a great dessert to whip-up on a whim one evening, because it'll be sitting steaming in front of you in no time!
Next up on our list is the recipe for a classic desert, chocolate chip cookies. Who doesn't love chocolate chip cookies?!
With the crumbly biscuit, gooey chocolate, and crunchy chips, they're one of the best treats there are. 
However, with this recipe that uses Kodiak Cakes' Flapjack & Waffle Mix (yes, really!), you can bet that the cookies are going to be a lot healthier for you than most other recipes. 
It may seem odd that you can make chocolate chip cookies with a mix for flapjacks and waffles, but you can!
They make these cookies extra easy to make, and you'll only need a handful of other ingredients: vanilla extract, a large egg, sugar, butter, light brown sugar, and plenty of chocolate chips.
Kodiak Cakes mixes are regularly used for pancakes, giving you fabulously light and fluffy breakfast treats that are packed with protein.
However, these Kodiak pancakes have the added bonus of using banana in the ingredients, which give them a brilliantly fruity and refreshing flavor too.
This is a really easy recipe to follow, which makes it perfect for breakfasts. You'll need your Kodiak mix, a banana, an egg, some butter/oil, and a cup of water.
The banana is mashed in a bowl and then the other ingredients are added to it, before the batter is added onto the (butter or oil heated) griddle. 
You'll have these fluffy, fruity pancakes in no time!
This may sound super fancy and refined, but it's totally delicious as well.
Not to mention, the use of Kodiak Cakes mix within it, rather than other types of baking mix, makes it healthy too. 
Zucchini may not be the first thing you think of when you want to make a delicious, sweet dessert, but it certainly goes well with dark chocolate, the rich cocoa mixing with the blend of sweetness and bitterness that the summer squash brings.
This recipe takes quite a lot of ingredients, but the result is a tasty dessert that's packed with a complex range of mouth watering flavors.
You'll need some Kodiak Cakes Dark Chocolate Flapjack & Waffle mix, of course, as well as things like egg whites, greek yogurt, dark chocolate chips, and even some Espresso powder for a coffee-edge.
Oh, and a cup of shredded zucchini of course!
Another supremely tasty type of pancake here that uses Kodiak's baking mix in order to make it quickly, easily, and healthily.
Like the zucchini bread, this uses the Kodiak Dark Chocolate Flapjack & Waffle mix, which gives it a really strong and rich chocolate flavor.
Just what you need to wake you up at breakfast!
Better yet, you'll need a fantastically small amount of ingredients in order to make these. You'll need your Kodiak Cakes mix, of course, as well 3 egg whites and some non-fat milk. That's all! 
Pancakes are great for breakfast, because not only do they give you a healthy (with Kodiak!) and filling start to the day, but they're incredibly quick and easy to whip-up.
If you're in a hurry, this is the recipe to go for!
If you've just had the pancakes we just covered for breakfast, then these blueberry protein bars are going to be the perfect snack to take with you once you've left the house!
These offer the deliciously sweet, fruity flavor of blueberry and package it in a scrumptious protein bar that's packed with protein.
These bars use Kodiak Cake mix, as well as a cup of blueberries.
In addition to these key ingredients, you'll also need things like vanilla, an egg, egg whites, salt, and oat flour, among others.
There's even a teaspoon of cinnamon thrown in in order to give the bars an extra hit of subtle, spicy warmth. Delicious!
Speaking of subtly spicy warmth, these Kodiak gingerbread muffins are a total treat, and the use of Kodiak Cakes mix in them helps to give them a whole load of protein too.
This recipe uses the Kodiak Cakes Flapjack mix.
As for the other ingredients, you'll need things like ground ginger and cinnamon in order to give the muffins that extra warm hit that makes them so fulfilling, while additional ingredients include unsweetened applesauce, molasses, and milk.
The ingredients are mixed together in a bowl thoroughly until you've got a smooth batter, which can then be poured into some greased muffin tins.
Each muffin is then sprinkled with brown sugar and then baked for a set amount of time. Easy! 
Another great bite-sized snack for you to enjoy, these protein-packed Kodiak protein balls are totally delicious and doughy.
Better yet, since they're so full of protein, they're really filling – despite being so small!
You'll only need a handful of ingredients for this.
You'll need your Kodiak cake mix, obviously, but also some creamy peanut butter(see also: 10 Of The Best Peanut Butter Desserts You Have To Make Right Now) (avoid if you've got a nut allergy!), old fashioned oats, vanilla extract, raw honey, and mini chocolate chips.
As you can tell from that list, these protein balls are really creamy and gooey, which makes them just melt in your mouth. 
On top of that, the chocolate chips add some crunchiness to the mix, and their rich chocolate makes the balls even sweeter.  
Up next is this delicious cornbread recipe, which uses Kodiak Cakes mix in order to make it packed with protein.
Cornbread is a classic staple of South American cuisine, known for being quick and easy to make.
That's certainly the case with these, because they take just 5 minutes of preparation time and 15 minutes of baking.
This recipe uses the Kodiak Cakes Flapjack & Waffle mix, giving you plenty of protein, and some cornmeal.
In addition, you'll need baking staples like an egg, butter, and milk. However, you'll also need some spicy ingredients too: a jalapeno and some pepper jack cheese.
Add into the mix some lemon juice, which gives the spiciness a sharp citrus tang, and you're set!
We're finishing our list with an especially fun recipe, Kodiak Cake protein donuts!
That's right, you may think of donuts as a sweet treat that's not going to be too good for you, but with Kodiak Cakes mix used in the recipe, you can at least get some protein healthiness from them. 
You'll only need a few ingredients for the donuts themselves, but the recipe also tells you how to make a special protein glaze that makes the treats even more nutritious for you! 
Final Thoughts
Kodiak Cakes provide loads of protein-packed baking mixes, meaning that there's loads of different delicious sweet treats you can make with them.
Use our list to find the best!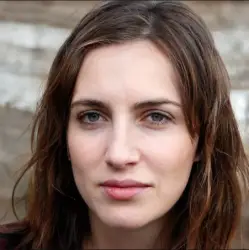 Latest posts by Anna Ingham
(see all)