While there's not exactly a specific set meal that many people will sit down and enjoy on St. Patrick's day, one thing you can never miss out on is the dessert, whether it's a small and gooey caramel cake or some crunchy appetizers to snack on after the main meal is finished, they are a perfect way to end off the celebrations and leave a positive impression on all the friends and family.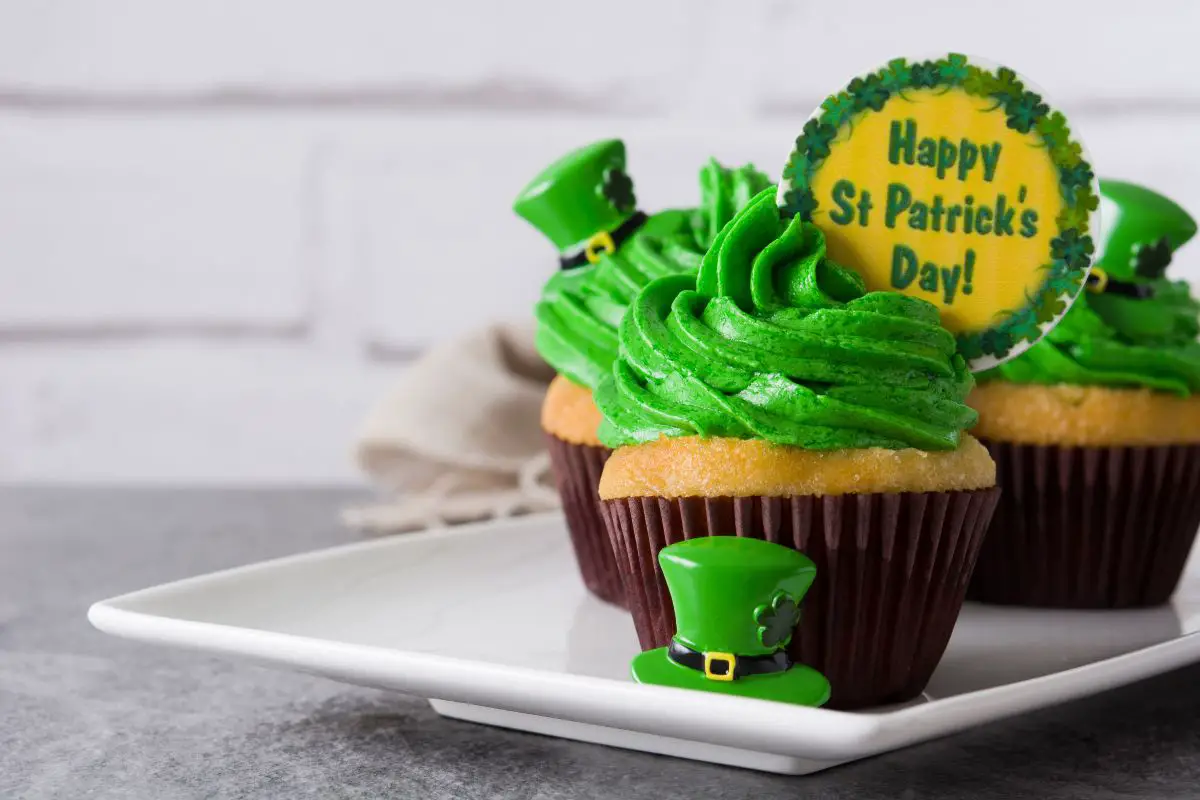 Just like with the main course however, there isn't exactly one St. Patrick's dessert that stands out among the rest, instead, there are plenty to choose from all with their own festive tastes and textures. 
Here are 15 of the very best St. Patrick's Day desserts that can be made easily and are sure to have each of your guests feeling satisfied when it's time to relax in the evening.
These rich and chewy chocolate whoopie pies contain cream cheese marshmallows that add a slight hint of tanginess to the pie's overall flavor, along with evening out the dark beer that helps to keep these miniature desserts moist and warm and making these treats a little more festive, especially when adding a splash of Guinness. 
The frosting filling surrounding the outside of the pie is incredibly easy to make, and since you can make a batch in just a few minutes with a handful of ingredients, these chocolate whoopie pies are perfect for sharing around the table later in the day as a delicious and creamy way to see off St. Patrick's Day. 
This delightful twist on the standard brownie recipe uses green-colored cream cheese batter to give the brownies a little more crunch and flavor, along with making them very vibrant and a great pairing with the green shamrocks and other decorations around the house. 
These brownies won't require you to go out of your way to find awkward ingredients, in fact, the majority of the ingredients are exactly the same as for regular brownies, just with a little more cream cheese and some green food coloring to make these desserts stand out as much as possible. 
Whether you and the family are planning to relax and watch a movie to end off the celebrations, or you just want a dessert that's a little lighter and easier to digest, this recipe mixes popcorn with green M&M's, marshmallows, green sprinkle mix, lucky shamrocks, and a few other ingredients to take an ordinary bowl of popcorn to the next level. 
Being both crunchy and chewy, you never know what you're going to get when you dip your hand into a bowl of St. Patrick's Day popcorn, making it an exciting way to keep the celebrations going. 
It's hard to find many people who don't enjoy the soft and creamy taste of an eclair, however by simply adding a few Lucky Charms and marshmallow bits, you can turn this beloved snack into a green and chewy delightful dessert option that tastes as appetizing as it looks. 
If you know a few of your friends and family members are big cookie fans, there's no easier cookie recipe that tastes as crunchy and delicious as these lucky green Oreos which are coated in green chocolate and covered in shamrock sprinkles to kick the crunchiness up a notch. 
You even have the option of spreading a thick layer of white chocolate drizzle over the top if you really want these lucky green cookies to stand out. 
Alongside the shamrocks and Celtic knot, the mystical pot of gold is another symbol that defines St. Patrick's Day, and what better way to add some sparkling gold to the festivities than by making these bright and beautiful champagne cupcakes. 
While champagne works perfectly for making these cupcakes and granting them a rich taste and moist texture, feel free to use any dry wine of your preference.
Dry sparkling wine often works the best since it won't overpower the sweetness of the cupcakes.
Another incredibly fun and unique way you can bring some glistening gold to the dinner table is by serving up these incredibly sweet gold cookie cups.
This recipe fills up the cookie cups with a soft and appetizing mixture of chocolate candies, vanilla frosting, gold sprinkles, and a handful of other ingredients to create a dessert that is a must-try for anyone with a sweet tooth. 
It's hard to hold a celebration for St. Patrick's Day and not offer your guests some Guinness, however rather than drinking it, why not get creative and use it as part of a larger chocolate cake full of Irish cream and ganache? 
The Guinness not only adds a very noticeable warmth to the cake, making it a joy to bite into, but it also helps to keep the cake moist so that you can be sure it will be easy to cut even if it's been left out for a few hours. 
If you have never tried Bailey's Irish cream before, it pairs so well with chocolate that it can commonly be found as an added ingredient in many cakes and desserts, however, while it is not as commonly seen in truffles, this recipe proves that it can work just as well, granting them a very distinct vanilla flavor that melts in the mouth with each and every bite. 
These scrumptious bite-size desserts are made up of three different layers, these being the pudding layer packed full of chocolate pudding and mint chocolate chips, the cheesecake layer made using cream cheese and some green food coloring, and finally the topping made with a dose of whipped cream and a sprinkle of chocolate shavings and mini chocolate chips. 
Oreos are a great ingredient to use for the crust to give it an even crunchier texture that is a pure joy to chew down on. 
This dessert takes the classic green velvet cake recipe and cuts it down to miniature-sized balls that taste just as sweet and tangy as the real thing.
They are actually made in the same way, but instead of serving the cake as you normally would, you instead make cake crumbs before then using cream cheese frosting to hold the crumbs together which gives these pops a very smooth and silky texture, perfect as bite-size desserts for the kids to enjoy this St. Patrick's Day. 
The minty flavor of these cupcakes is complemented elegantly by the inclusion of cream cheese and whipped cream cheese frosting that help to even out the strong tangy flavors, allowing them to still be packed full of flavor, but also taste a little lighter and more refreshing than other similar cupcakes. 
Just be sure to prepare these small desserts in bulk since you can guarantee your guests will be asking for more after just a few bites. 
While this dessert may look incredibly fancy and like something you would expect to find at a 5-star restaurant, the truth is it can be made in just 5 minutes, and it is well worth it for just how creamy and caramel-like these small and delightful dessert treats are. 
Always make sure that the cream is piping hot before you mix it with the chocolate chips in the blender since you will want it to melt the chocolate while also heating up the egg so that all the flavors can come together to create this marvelous Irish treat. 
Nothing is more certain to put a smile on the faces of your guests than a fresh batch of shamrock-designed shortbread cookies which are made extra soft thanks to the Irish butter and vanilla extract, and since you only need 6 ingredients in total to make these small, buttery and crispy cookies, there's not many reasons not to whip up a batch as a festive St. Patrick's Day treat for everyone to enjoy.
If you want a dessert that is guaranteed to blow your friends and family away, not just because of the taste, but also for how it looks, these soft and chewy marshmallow s'mores are designed to look like mini leprechaun hats with a green strip of clovers circling around the outside. 
The melted chocolate makes these marshmallow s'mores even softer to bite into, making them irresistible once you take that first bite. 
Summary
When you're struggling to think of a fun and festive way to end off the St. Patrick's Day celebrations, consider whipping up some of these easy-to-make and delicious bite-size desserts that can all be made with just a handful of easy ingredients and a few minutes of your time.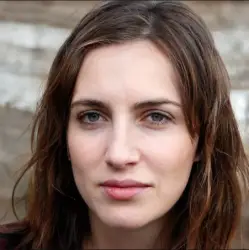 Latest posts by Anna Ingham
(see all)