Pineapple is such a great flavor for a cake – so fresh and summery, perfect for a fun celebration!
And you don't have to be an expert cake maker to do a good job with it. As you know, we love our sheet cakes, and you can make a really delicious pineapple sheet cake with very few ingredients.
Here, we'll be sharing with you our round-up of what we consider to be the best pineapple sheet cake recipes you can find online.
Hope those taste buds are ready, here goes!
We wanted to kick the round-up off with something super simple, and this recipe is just perfect for it – it only requires 2 ingredients!
All you have to do is mix a box of angel food cake mix with a can of crushed pineapple together, before pouring the mixture into a sprayed sheet pan, and letting it bake in a preheated oven for 30 to 35 minutes until golden brown.
It really is as easy as that, and it tastes great.
This pineapple sheet cake recipe has a lot in common with the first one, except that it has a gorgeous vanilla flavored, whipped cream cheese frosting.
As such, you will need more ingredients, and it uses yellow cake mix instead of angel food cake mix.
In addition to the cake mix and crushed pineapple, you will need some vegetable oil, eggs, heavy whipping cream, cream cheese, vanilla extract, and powdered sugar. And you will also need a mixer to make the topping.
This is a great pineapple cake recipe that has some distinctive characters that give the sheet cake a significant boost of flavor.
It features many typical ingredients including a super moist yellow cake mix, vegetable oil, eggs, butter, brown sugar.
But for a great twist, it's got pineapple slices rather than crushed pineapple and it features sumptuous maraschino cherries as well.
It takes almost 2 hours to make, but if you ask us it's 100% worth the wait, and prep time is just 15 minutes.
This pineapple sheet cake has an excellent topping – there's a homemade crumble topping made with flour, light brown sugar, butter, and chopped pecans.
Then there's also a drizzle of fruity pineapple icing, made with powdered sugar, pineapple juice and milk.
And if that's not pineapple flavored enough for you, for the sponge cake itself, in addition to the crushed pineapple, eggs, and oil, it uses pineapple flavored cake mix!
Prep time is just 15 minutes, and it's ready to eat within the hour, all 24 servings of it!
This nutty pineapple sheet cake has nuts not only in the topping but also in the main cake itself.
For the cake, you will need to mix some crushed pineapple, sugar, eggs, flour, baking soda, and chopped walnuts. 
And while it's baking you can prepare a sweet frosting made with cream cheese, butter, powdered sugar, and vanilla extract.
You can make up to 24 servings, and it can be ready to eat in as little as half an hour.
We just love this recipe – the pineapple flavor in the cake is balanced with vanilla extract, and it has a gorgeous pineapple glaze on the top.
It does need a lot of ingredients, but they're all easy to get hold of. You will need pineapple cake mix, vanilla instant pudding mix, eggs, vegetable oil and water for the sponge.
Then for the glaze, you will need butter, vanilla extract, evaporated milk, egg yolks, crushed pineapple, sugar, and a pinch of salt.
This lovely recipe is rightly named a sunshine cake! It's light, fluffy, and fruity, with a sweet and creamy whipped cream frosting.
Better yet, you only need 3 ingredients for the cake and 3 for the topping.
It features 2 cans of crushed pineapple, including one for the frosting, and it also requires yellow cake mix, eggs, vegetable oil, whipped topping, and instant vanilla pudding. 
It's ready to eat in just over half an hour and makes 16 servings in total.
This decadent dessert has a wonderful flavor pairing, pineapple and coconut.
The cake features crushed pineapple, baking soda, flour, eggs, sugar, sweetened coconut flakes, and chopped walnuts.
While the frosting is made with cream cheese, butter, powdered sugar, vanilla extract, and a pinch of salt.
The recipe takes just over an hour to make and it yields up to 24 servings, coming in at just 171 calories each. It's delicious! I like to throw extra coconut flakes on top to serve.
Now for a classic Southern style dessert! Also known as a "do nothing cake", it's one of the earliest versions of a dump cake.
This is a pineapple sheet cake with a difference because the pineapple is included as part of a fruit cocktail based cake, topped with coconut icing.
The cake also features sugar, eggs, flour, chopped pecan nuts, brown sugar, and baking soda. And for the coconut icing all you need is evaporated milk, coconut, brown sugar, and butter.
And it can be ready to eat in as little as 45 minutes.
This is a very simple yet very delicious pineapple sheet cake. You only need a handful of ingredients, and you only have to carry out two main steps.
It's super simple to make, all you have to do is prep the cake mix according to the instructions, add in pineapple juice and water, and bake it while you prep the rest of the cake. 
You then mix the pudding mix with some cream cheese and milk until smooth, fold in the pineapple and spread it over the finished cake before covering with cool whipped topping and sprinkling with the coconut flakes and chopped nuts.
For those of you who don't already know, a poke cake is basically a sheet cake where holes are poked into the cake once baked, so that you can pour additional flavors on top and through the holes that get absorbed into the sponge.
In this instance, there's a pineapple sheet cake made from scratch. Then there's a yummy homemade pineapple glaze made with powdered sugar and pineapple juice.
We recommend allowing the glaze to soak through the cake overnight, and serving the next day.
How about a non-alcoholic piña colada sheet cake like this one? It has all the flavors you know and love in a piña colada, but it's perfectly OK to serve to the entire family or party.
First you make the sheet cake, and while it's baking you take some crushed pineapple, condensed milk, coconut cream, and whisk them together.
Once the cake is baked and the holes are made you can pour over the pineapple and coconut mixture which you should allow to be soaked up into the spine. It's amazing!
Pineapple and orange are an epic flavor pairing, so we knew we had to include such a dish in our round-up.
You only need 7 ingredients for the entire thing, just yellow cake mix, egg whites, applesauce, mandarin oranges, crushed pineapple, sugar-free instant vanilla pudding mix, and reduced fat whipped topping.
It tastes fresh, fruity and fun!
When you have dinner or party guests over, or whether you're heading to a potluck, you don't always know if any of the diners are vegan, or if they can't tolerate dairy.
And for that reason, we felt it was important to include a vegan pineapple sheet cake recipe.
You only need 9 ingredients, namely flour, sugar, baking soda, a pineapple, vegan icing, applesauce, vanilla extract, crushed pineapple and a pinch of salt.
And now for the pièce de résistance of the round-up, a boozy piña colada sheet cake for adults only.
It's super simple to make, all you have to do is combine some angel food cake mix, crushed pineapple, sweetened shredded coconut, and some dark rum, pour it into a sheet pan, and bake until golden brown.
And to complete the dish, you apply a rum and water mix to the top, allow it to cool, add vanilla frosting, and garnish with more shredded coconut. Yum! 
Wrap Up
Don't worry, we're done making your mouth water now! Hope you've enjoyed browsing through the different recipes. The hard part now is deciding which one to make. (You can always make two!) Bon appétit!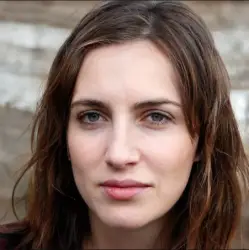 Latest posts by Anna Ingham
(see all)